The Importance of Marketing in the iGaming Industry
04 May, 2023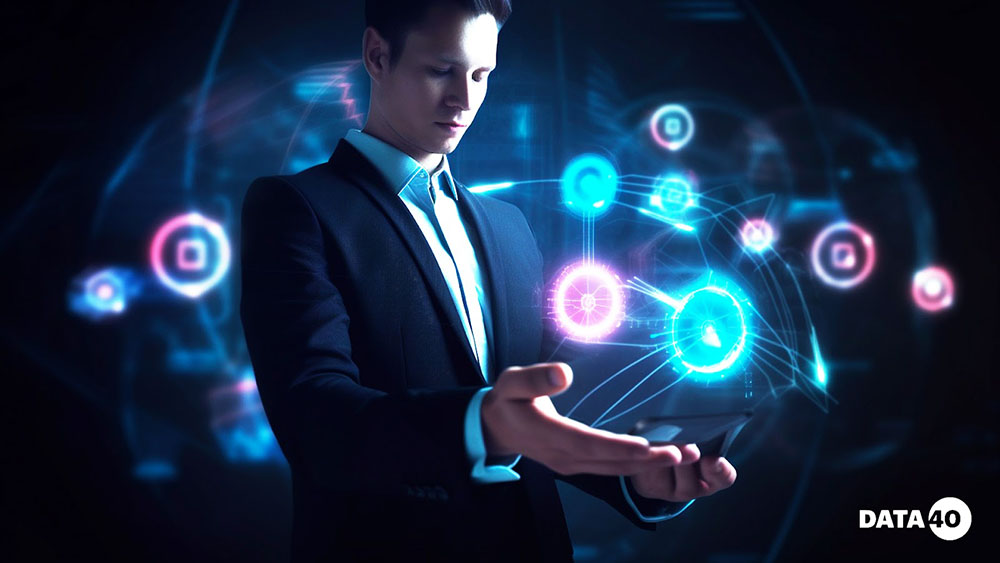 In the article about iGaming Media we delved into the history of limitations placed on the gambling industry and examined societal attitudes towards various forms of gambling. Not only these factors in today's world have an impact on the industry, the emergence of new technologies and social media platforms has led to a transformation in marketing tactics utilized in iGaming. This article will investigate the present marketing strategies employed by operators to entice and maintain their player base.
The significance of branding cannot be overstated for major iGaming companies as they place substantial attention on their image. Advertising, PR campaigns, and sponsorships are utilized to strengthen the brand. For instance, football matches often feature sponsorship from such entities. Conversely, smaller and newer iGaming projects do not place as much emphasis on branding. At their inception, such ventures are geared towards maximizing profits, and therefore, the marketing approach centers around affiliate programs, arbitration, and performance marketing.
Marketing is a critical component of any business, including iGaming. Unfortunately, many project owners fail to recognize its importance and believe that they can manage without the assistance of marketing specialists or without investing significant funds. Nonetheless, marketing plays a pivotal role in boosting brand recognition, attracting new customers, and fostering trust in the company. To illustrate this point, let us examine the progression of a nascent online casino and the role that marketing played in its ascent to a major enterprise.

Affiliate marketing
Affiliate marketing is a collaborative program where the casino compensates affiliates for each new player who registers and makes a deposit through a distinct affiliate link. Affiliates encompass a wide range of entities, ranging from sizable media agencies to small-scale webmasters and bloggers, all of whom can direct players to their sites and receive a commission for each new player.
By implementing affiliate marketing, casinos can increase their audience and draw in new players without incurring the expense of advertising, which may prove to be ineffectual. This is a message that any gambling marketer would convey to the proprietor of a new casino since alternative approaches to attracting traffic can be more time-consuming and demanding. Social media, for instance, can be leveraged to maintain the casino's brand image.
Performance marketing
The performance marketing model allows advertisers to receive rewards exclusively for specific user actions that bring measurable results, such as registration or initial deposit. This denotes that casinos can define specific objectives for their advertising campaigns and only compensate for results that are in alignment with those goals. For instance, a casino may only pay for every new player who registers and deposits funds, rather than every advertisement impression or click. This enables casinos to optimize their marketing budget and amplify the effectiveness of their campaigns.
Performance marketing provides a more economical and effective approach for casinos to attract new players. By targeting specific audiences and only paying for results, casinos can evade squandering funds on ineffectual advertising and concentrate on campaigns with a higher potential to convert. Moreover, performance marketing enables casinos to track their campaign's success in real-time, making it easier to identify areas of improvement and modify as necessary.
All in all, performance marketing provides a quantifiable and results-oriented approach to marketing, making it an ideal tactic for casinos seeking to increase return on investment (ROI). This is a great way to get the most out of your marketing budget and make sure you only pay for the results you want.
Content Marketing
Content marketing is one of the most effective methods of attracting players to online casinos. This content can take many forms, including gaming news, reviews, tips and strategies, intriguing facts about gambling and much more. The main goal of content marketing is to offer players useful information that can help them become more experienced and successful in the game.
Various online platforms can be used to distribute content, such as social media, blogs, video content, e-mail newsletters, and others. For example, casinos can create reviews of video games that are published on their YouTube channel, as well as compose articles and news that are shared through their website, social media or email.
One of the main advantages of content marketing is that it allows casinos to attract players without resorting to direct advertising. This may be more useful, since most players have a negative attitude towards direct advertising, and content marketing allows you to attract their attention without imposing advertising on them.
Content marketing helps casinos establish trust and mutual understanding with players. When a casino provides useful information, players are more likely to trust them, visit the site again and play more often. In addition, content marketing can be used to attract new players who are looking for information about casinos and games.
Social Media
Social media are a powerful tool not only for generating content and retaining existing players but also for online casinos to entice new players. The primary methods for attracting players comprise social media advertising, conducting contests, presenting bonuses and promotions, and communicating with players. Online casinos can leverage social media advertising to channel traffic to their websites and publicis new games and promotions. Contests also proved to be an effective approach to drawing new players and retaining current ones, casinos in maintaining an active and engaged audience. Social media is also an excellent tool for collaborating with influential personalities who can assist online casinos in attracting new players and heightening brand awareness. These are only some of the ways that social media can be integrated into a marketing strategy. The next article will explore this topic in greater depth.
SEO
Search Engine Optimization (SEO) is a crucial tool that allows casinos to improve their rankings on search engines like Google, heightening the probability that users will come across the casino's website when searching for information about iGaming or online games.
The primary methods of SEO comprise incorporating keywords and phrases into website content, optimizing page titles and descriptions, enhancing website loading speed, creating a mobile-friendly version, and producing unique and high-quality content.
Casinos can also employ an internal linking structure to enhance SEO and website navigation. This assists search engines in more effectively indexing the casino's website and determining its relevance for users.
Although SEO can prove to be a challenging aspect of marketing, employing it can aid casinos in attracting high-quality traffic to their website and increasing the conversion rate of new players. A higher ranking on search engines can enable casinos to distinguish themselves from competitors and heighten their visibility for prospective players. In the end, most individuals tend to click on the first search links without even realizing the existence of new casinos.
Contextual advertising
While SEO requires effort and hard work, contextual advertising enables casinos to place ads on search engine pages for a fee, which can help them secure a spot among the top recommendations.
To initiate contextual advertising, the casino must determine its target audience and select keywords to incorporate into advertisements. This enables them to configure ads so that they are visible solely to users who are most likely to become new players.
One of the benefits of contextual advertising is that it allows for budget control, permitting payment only for clicks or visits to the casino's website. The casino can establish a maximum budget for a day or a month, and ads will only display until the spending limit is reached.
The main disadvantages may be limitations on advertising any form of gambling, high cost per click (around $450), and the scarcity of specialists who are adept at establishing effective advertising for casinos.
It is imperative to bear in mind that contextual advertising necessitates high-quality and captivating content that will intrigue potential players and persuade them to visit the casino's website. It is also crucial to closely monitor the outcomes of advertising campaigns and make modifications, as needed, to optimize their effectiveness.
Image
Enhancing the image of a casino can be achieved through various means, such as branding, which involves creating a distinct logo, color scheme, and design that encapsulates the casino's values and style. Another method of improving the image is through public relations and media outreach, working with the public and mass media to highlight the casino's positive attributes, including new games, promotions, and philanthropic initiatives.
Furthermore, casinos must prioritize customer service and support, as this can significantly impact their reputation. Delivering exceptional customer service, addressing complaints promptly and professionally, and offering support in multiple languages can all contribute to a positive image and help build a loyal player base.
Overall, developing and maintaining the image of a casino is an ongoing process that demands constant attention, dedication, and financial investment.
Result
Through implementing all the phases of attracting and retaining customers, a small giGaming project can transform into a thriving enterprise. The aforementioned methods are not the only ways of promotion, but they prove to be effective in swiftly growing the audience. They are interdependent, as marketing encompasses not just one successful campaign, but an entire path that necessitates a significant investment of money, time, skilled professionals and knowledge.
Superior quality content, excellent service levels, and game security also play a crucial role in enhancing a casino's reputation. Furthermore, the iGaming industry is continuously evolving, and marketing strategies that have proven successful in the past may not remain effective in the future. Therefore, for continued progress and expansion of the business, any iGaming project needs to continually enhance its marketing strategies and keep abreast of emerging trends in the industry.