Raising The Accuracy of Future Game Sales Predictions
28 Oct, 2022
While formulating an effective game market offer, it is important to get the most accurate estimate on future sales. The basic methods for achieving this goal include:
1. Venture applicant's own sales projections based on previous data
Hundreds of new games are launched every month, but only a fraction of them make it to the top. The first step to a more accurate game valuation is looking at the venture capital applicants' own forecast. What do they predict and what sale numbers did they previously enjoy?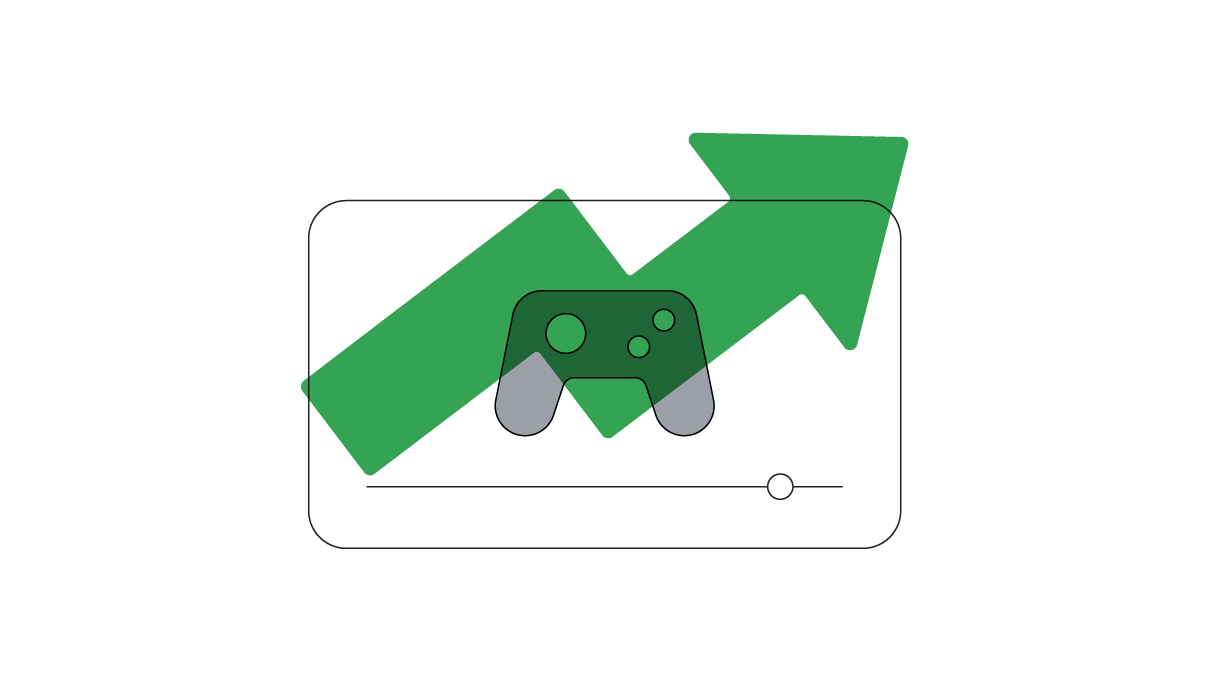 One can find the sales data for their previous title and try to predict how the game in question will perform. If the previous product sold well, you can assume that a sequel will achieve somewhat similar results.
Statistics like that can be checked on the following websites:
While not every game has predecessors to compare it to, all titles belong to a certain genre or bear their maker's name. If the same developer's previous product sold well, then you can be 100% sure that the planned release will attract their existing fanbase. Following the same logic, if a given developer boasts a best-selling portfolio, you can expect their latest endeavour to automatically meet certain quotas. At this point, it is best to switch to your own sales data, which should be accurate and extensive.
Sometimes, one look at the marketing budget is enough to estimate a game's sales potential. Additional advertising is a clear sign that the developer and publisher are trying to reach a wider audience. Also, various video game publications can also help gauge a game's prospects. Their contributors participate in trade shows and even test future releases, making it worth taking their predictions into account. No amount of hype guarantees success, of course, so analyze as many reviews as you can, both positive and negative ones.
The size of the community a game attracts is another early indicator of its success. Look at the kind of posts users leave under related articles and consider how long fans have to wait for the title's eventual release.
2. Competitor analysis and expert opinions
One of the most common problems venture capitalists encounter when talking to developers is them stating something along the lines of "our game is unique and completely unparalleled, so we have no one to rely on for research." In reality, you can find references for almost any game in terms of gameplay, setting, and visual style by finding multiple games with similar mechanics and other basic features, thus also revealing key competitors.
The gaming industry is divided into multiple niches, most of which are already occupied by strong and proven development teams that have set the bar of quality, providing an understanding of the level one needs to reach with their products to "bite" into a portion of the market.
There are also less competitive niches with more room for growth and only a couple of major players who have shown the current upper limit when it comes to sales and earnings. At the same time, newcomers constantly appear to try and claim a share of the less explored market. You can make good money by occupying such a niche, as they have not typically reached their full potential, leading to lower expectations in terms of production values and marketing budgets, especially compared to other, more mainstream segments. Plus, the audiences' interest in such games is constantly growing, which makes for a great combination of factors for producing a successful title.
Another point to consider is market share distribution dynamics. While studying the top 50 games in any particular niche, make sure to look at how steep is the revenue drop from the 1st place down to the 50th. There are some niches where the decline is quite smooth, while others are governed by the saying "the winner takes all," so only one or two games claim the 80% of all revenue and there is an insurmountable chasm between them and their competition, such as when the first two games earn $1.5–2M, and all the others earn less than $100,000. This signals that the niche is quite aggressive: people choose one product and mostly ignore similar titles. That is, you can only make money here if you get into a thin layer of the coolest genre representatives.
The relative success of such games can be traced by comparing their historical chart positions when it comes to downloads and revenue. It is worth taking games into account that have ranked no lower than 100th.
Top ranking titles, especially in mainstream genres, should be treated with caution, since the audience for such games includes all sorts of users in general. It can be difficult to procure useful insight from them in a single study. Here, it will be more important to get expert opinion, such as advice from industry-recognized gurus, which will allow evaluating the comparison via key benchmarks.
3. Detailed analytical research
The most important aspect of raising the accuracy of future video game sales predictions is the ability to conduct detailed analytical research, forecasting calculations on complex multifactor models, such as performed by our own company, Data40.
Evaluation methods employed by our team when preparing development reports focus on the following:
Related games;
Steam followers;
YouTube views;
Website traffic;
Expert opinions;
Other data and methods requested by the client.
The key advantage of such reports is the combination of academic (quantitative) methods and expert opinions, which provides the most accurate results for a gaming projects in different stages of development, as well as products targeting any platform (PC, consoles, mobile devices). The current performance analysis used in these studies offers reports for all development stages. Comparing past and updated reports allows stakeholders to track game dynamics and staged development progress.
Game forecasting uses qualitative data. The causal model relies on very precise and specific information about the relationships between system elements.
This method can help predict the future of a new product with no previous history. Qualitative methods of sales prediction models are used when only a limited scope of data is available meaning that it too can be used to predict the game's future. Methods used include both human judgment and estimation schemes that use qualitative information and convert it into quantitative predictions. The purpose of this methodology is to logically and systematically bring all points of view together, highlighting important information on the evaluated factors.