How to Build Expert Forecasts in the Gambling Industry Investments?
05 Oct, 2023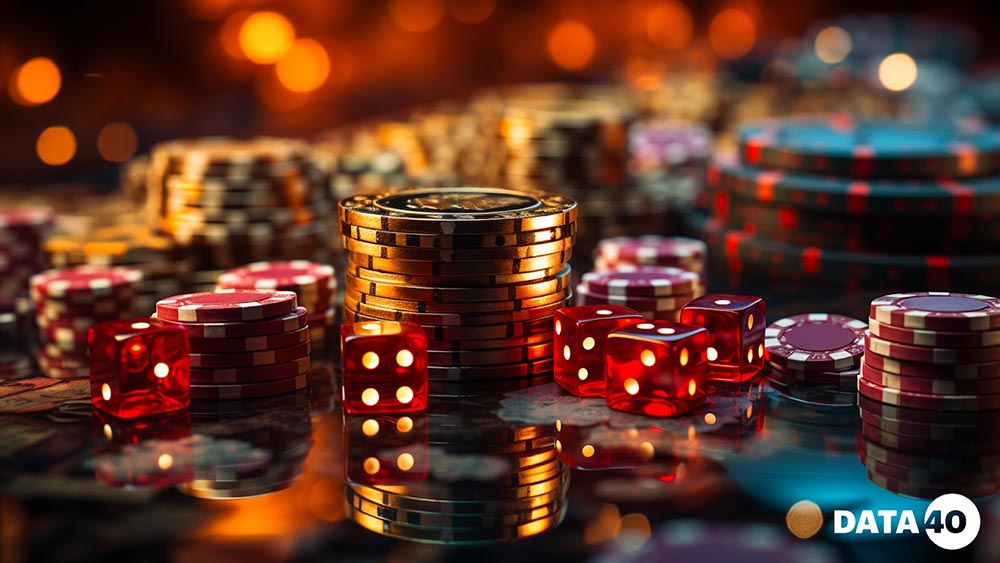 In the intriguing world of the gambling industry, every decision carries the potential to shape financial destinies. Navigating this dynamic sector as an expert requires the skill to craft precise forecasts—a vital tool for maximizing returns and minimizing risks.
In this article, I delve into the art and science of forecasting within the gambling industry. I explore crucial strategies, fundamental methodologies, and indispensable tools that empower investors to make well-informed predictions. Whether you are an experienced investor seeking new opportunities or a newcomer entering this exciting field, rely on expert insights to guide your decision-making, helping you navigate uncertainties and make informed choices.
Approaches to Informed Forecasting for Investments in the Gambling Industry
Certainly, within the gambling industry, investments often confront a substantial level of uncertainty, underscoring the importance of well-grounded forecasts as essential tools for sound decision-making. The industry's inherent volatility, combined with the swiftly evolving market dynamics and regulatory environments, can present notable hurdles for investors. To develop well-informed investment forecasts in the gambling industry, it's essential to incorporate the following key strategies:

Fundamental Analysis:
This strategy involves a comprehensive examination of financial indicators, business models, and fundamental aspects of companies within the gambling sector. By analyzing metrics such as profitability, return on investment, debt levels, and other critical factors, you can assess a company's financial well-being and growth potential.
Technical Analysis:
Technical analysis relies on the study of price movement charts and trading volumes. It aids in identifying trends, recognizing key support and resistance levels, and detecting signals that may indicate potential price shifts.
Market and Competitor Analysis:
Analyzing the dynamics of the gambling industry market and assessing the competitive landscape is crucial. This process helps you identify a company's strengths and weaknesses, its competitive advantages, unique offerings, and potential risks within the industry.
Regulatory Analysis:
It's vital to consider legislative and regulatory changes that could impact the operations of gambling industry companies. This aspect of analysis is critical for forecasting potential risks and limitations.
Macroeconomic Analysis:
Examining macroeconomic trends and understanding the influence of the global economy on the gambling industry is essential. Factors like economic growth, inflation, interest rates, and currency fluctuations can significantly affect investment decisions.
Analysis of Social Trends:
Taking into account changes in consumer behavior and preferences within the gambling industry is crucial. Factors such as the rise of online gaming, evolving tastes, and cultural shifts play a vital role in forecasting the demand for various services and products.
By integrating these strategic approaches into your investment analysis, you can make well-informed forecasts and navigate the dynamic landscape of the gambling industry more effectively.
Enhancing Your Investments in the Gambling Sector
Investing in the gambling industry is a demanding endeavor that calls for a blend of intuition and analytical acumen. This is precisely where the Financial Index iG-D40 steps in, providing invaluable assistance for making well-informed decisions and improving your prospects for successful investments.
What sets our index apart is its distinctiveness and objectivity. The iG-D40 is a market index designed to gauge the performance of a portfolio comprising 40 publicly traded companies operating in the gambling industry. It is meticulously curated and maintained by Data40 Ltd, a company specializing in data analytics within the gaming sector. The index's methodology hinges on a market capitalization-weighted approach, wherein larger companies wield a more substantial influence on the index's overall value. This approach ensures that the index remains representative and accounts for the significance of various companies in the market.
The index undergoes regular updates every six months, taking into account diversification among the companies' business operations. Notably, the index solely considers market capitalization associated with their gambling industry activities during the calculation process. The Financial Index iG-D40 not only serves as an exceptional tool for assessing the gambling industry's performance but also stands as a valuable reference for investors seeking to diversify their portfolios and enhance potential profits within this thrilling sector.
What Information Can Be Derived from Our Financial Index (iG-D40)
The iG-D40 Financial Index provides an extensive range of data, encompassing details such as share prices in domestic currencies, their corresponding values in US dollars, exchange rates, outstanding shares in stock, market capitalization, IPO dates, average trading volumes, and various other critical metrics. This compilation offers investors a deep-seated understanding of market dynamics, empowering them to pinpoint potential opportunities and vulnerabilities within the gambling industry.Furthermore, the market capitalizations of the companies featured in the iG-D40 Index play a pivotal role in enabling investors to estimate the overall value of the market in which these companies operate. Factors such as outstanding shares, average trading volume, and IPO dates contribute valuable insights into the industry's overall robustness and growth potential. Liquidity is a particularly vital consideration for investors, as companies with higher liquidity typically exhibit more stable market positions and greater resilience against economic fluctuations.
Among the most liquid companies featured in the iG-D40 financial index are:

These companies are distinguished by their substantial market capitalization, signifying their prominence and influence within the gambling industry. Investors may find them appealing due to their size and market sway. Additionally, we shed light on companies with lower trading volumes in our index to provide investors with a comprehensive understanding of the market landscape. These companies may experience limited market interest and lower liquidity, which can potentially impact stock price volatility and the ease of trading shares.

These insights aim to provide investors with a holistic perspective on the gambling industry, encompassing both companies with robust liquidity and those with more limited trading activity.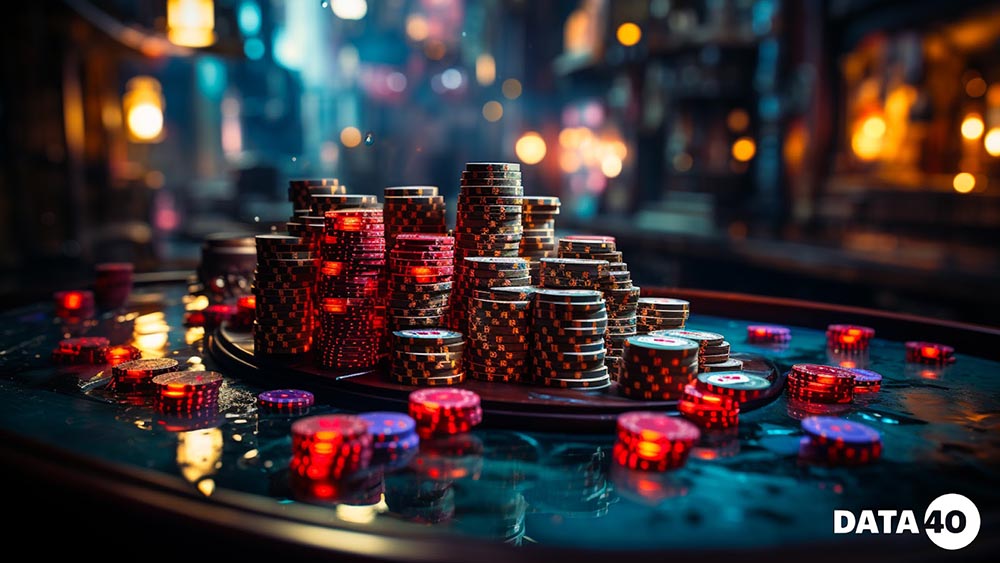 As I transition from our discussion on forecasting within the gambling industry, my focus now shifts to conducting a comprehensive analysis of the top 84 companies shaping this sector. However, before delving into the intricacies of these companies, let's start by exploring the top-most liquid and influential players in the industry.

These giants not only drive the market but also set the stage for the rest of the 84 companies that hold their own in this dynamic landscape. Afterward, we'll take a closer look at the detailed analysis of these 84 companies, unraveling their impact and significance in the world of gambling. Additionally, I'll delve into the intricate regulatory landscape, exploring the problem of the balance of openness and privacy for a public company that governs gambling in various countries, providing a holistic view of this multifaceted industry.