How are payments processed these days?
09 Jun, 2022
E-payments have become commonplace for most people. We use them to pay for goods and services, utility bills, and charity. However, a few years ago, it was not so easy. Let's take a look at how payments are processed in 2022.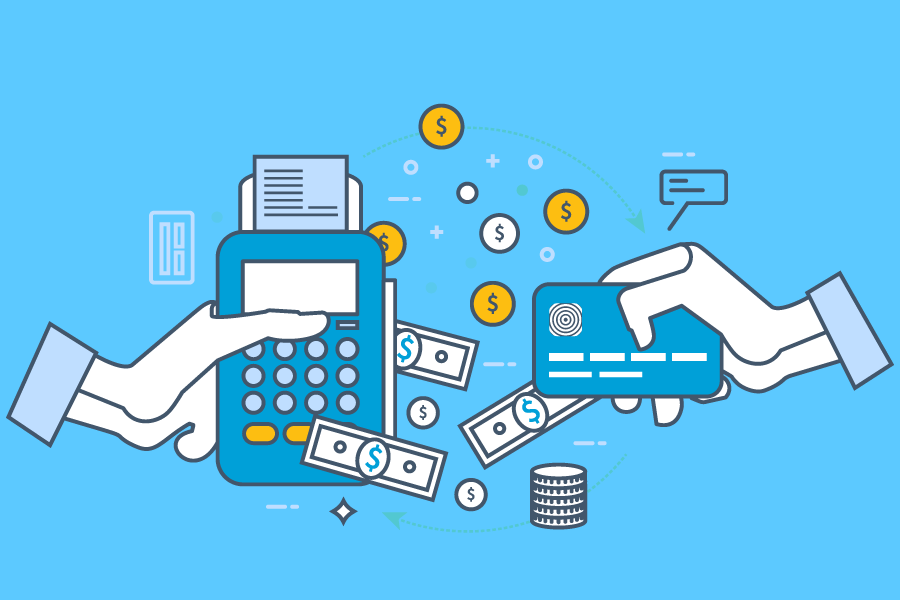 A bit of theory
A payment system (PS)is a tool that delivers data from bank card customers of issuing banks to merchant accounts, where accepted payments ultimately end up. The payment processor checks the card's security and facilitates the payment transfer by transferring money from the issuing bank to the merchant account.
Processing payments (PP) is a reasonably complex process. It is necessary to say a few terminology words to talk further about some things.
The point of purchase is when the buyer initiates the purchase of a product or service from the seller and offers the most suitable payment option. It is worth noting that the number of virtual payments increased significantly after the coronavirus pandemic. The fact is that people have appreciated all the advantages of shopping through an online store, where it is very convenient to pay with a bank card or an e-wallet. It is assumed that such payments will increase by 13% every year.
A payment gateway (PG) is a tool that securely links the data sent to the PS from the buyer's bank to the seller's account. It tells you if the payment can be made.
Top payment systems
There are many different PS. Each of them has its characteristics, advantages, and disadvantages.
Among the most important are, in billions of US dollars:
Bank cards;
PayPal;
ApplePay;
GooglePay;
BNPL and others.
It is expected that in 2022 these volumes will snowball. Each of the above systems has its pros and cons, and each client can choose the most suitable option. You can get acquainted with the top 5 payment methods in online PS.
Principles of operation of payment transactions
At first glance, making payments is the most straightforward process. Just swipe your computer screen, and the payment is made, but it's not that simple. Although the transaction takes only a few seconds, in this short period, the following are involved:
Client;
Seller;
Processor;
Gateway;
Bank/credit card company.
Previously, payments took much longer, but now, it has become possible to make this process much faster, thanks to modern technology.
What is a POS?
POS stands for the point-of-sale system, and this includes hardware and software that allows merchants to:
Accept payments;
Keep track of inventory;
Perform appointment scheduling or payroll management.
It allows people to choose which payment systems they want to pay for goods. In general, such a terminal performs sales transactions, including adding sales tax, accounting for promotions, and issuing receipts.
Verification of transactions and their execution
Some people do not distinguish between a PG and a processor, thinking they are about the same thing, but they are not in reality.
The PG provides a secure connection between the buyer's and seller's accounts and provides data encryption. At the same time, the processor ensures the execution of the transaction itself.
The gateway verifies the authenticity of your card and prevents the leakage of personal data. When a transaction occurs, all customer data is transmitted to the payment gateway, where all data is verified and encrypted, after which it is transmitted to the processor. Then both participants receive messages from the system about how the payment went. Under normal circumstances, this takes a few seconds.
PSs can integrate gateways into virtual credit card terminals. Every company must ensure the safety of its customers.
The payment processor contacts the issuing bank to check if the transaction can be completed. The payment system may charge a fee for its services. This can be fixed or as a percentage of the amount. Merchants may also be required to pay for incidentals in chargebacks or shortages.
To increase the security of transactions, it is worth using payment cards and processors that comply with the PCI standard. It will provide improved protection of personal data and counteract the interception of transactions, which is often a decisive factor for many customers, especially if the transfer amount is large enough.
In addition, if the company handles personal transactions, the business owner should also consider POS systems that work with EMV chip cards. It allows one more additional negative level of security.
What is a trading account?
Once a banking card payment is processed and approved, it is sent from the card-issuing bank to the trading account. Then these funds are credited to the bank account of the enterprise.
The merchant account is the destination for payments in the payment processing chain. If cardholder transactions are successfully processed and approved, they are transferred to the trading account.
PS assigns merchants an account where funds are stored. Merchant accounts can be combined with payment systems as an additional feature or incorporated into a POS system. Small businesses can start PP by contacting a payment aggregator (payment intermediary) such as PayPal, Stripe, or Block to access the leading merchant account as a sub-merchant.
Conclusion
Modern PSs are constantly being improved. Earlier, they worked to speed up this process, but now the main task is to increase the level of security. It is worth noting that this is primarily due to the increase in the number of scammers. Today it becomes much more difficult to intercept a transaction.