Central Asian Venture Forum 2022
20 Jul, 2022
Data40 attended this year's Central Asian Venture Forum, which was held for the second time ever on June 9, 2022. It is currently the largest platform for various entrepreneurs and startups to present their ideas and find sponsors, listen to valuable lectures on business development, and make influential contacts.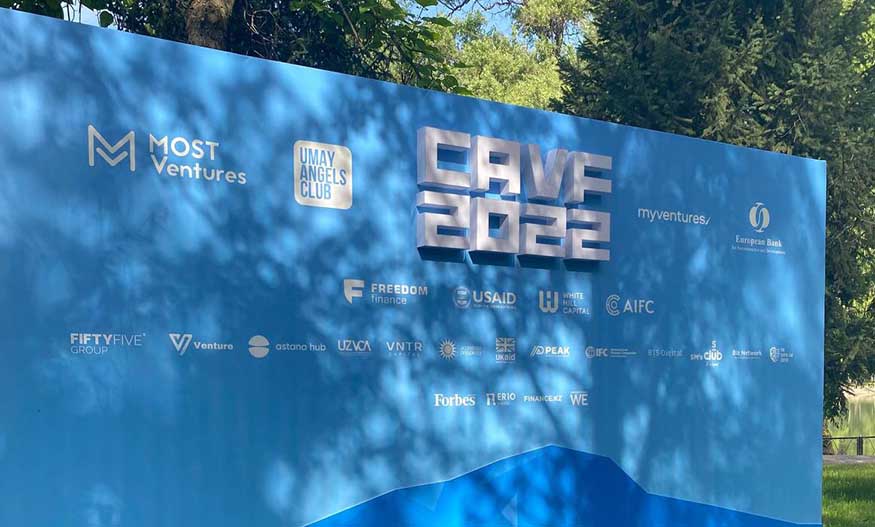 In 2021, the Central Asian Venture Forum was held for the first time in Tashkent, Uzbekistan. The event's organizers and guests realized how useful it was for regional business development, so in 2022 they made an even larger forum — this time in the city of Almaty, Kazakhstan.
The event brought together a considerable number of specialists from all over the region: business angels, experts, startups, venture enthusiasts, and people interested in innovative technologies. The Central Asian Venture Forum has already proved a powerful tool for helping talented professionals and investors. Together, they can solve various problems, benefiting the development of business, technology, and the region's economy as a whole.
On June 9, forum guests were able to participate in several activities. The event took place at the Swissôtel Wellness Alatau Almaty, a beautiful five-star hotel, 30 minutes away from city center, located in a park with gorgeous scenery. The main forum area was set up by a reservoir, and a unique path was laid around it for 10 best startups to present their ideas. There was also a zone with tents from Central Asian countries (Kazakhstan, Uzbekistan, Kyrgyzstan, and Tajikistan), where one could get better acquainted with each country's startups and venture ecosystem or find future business partners.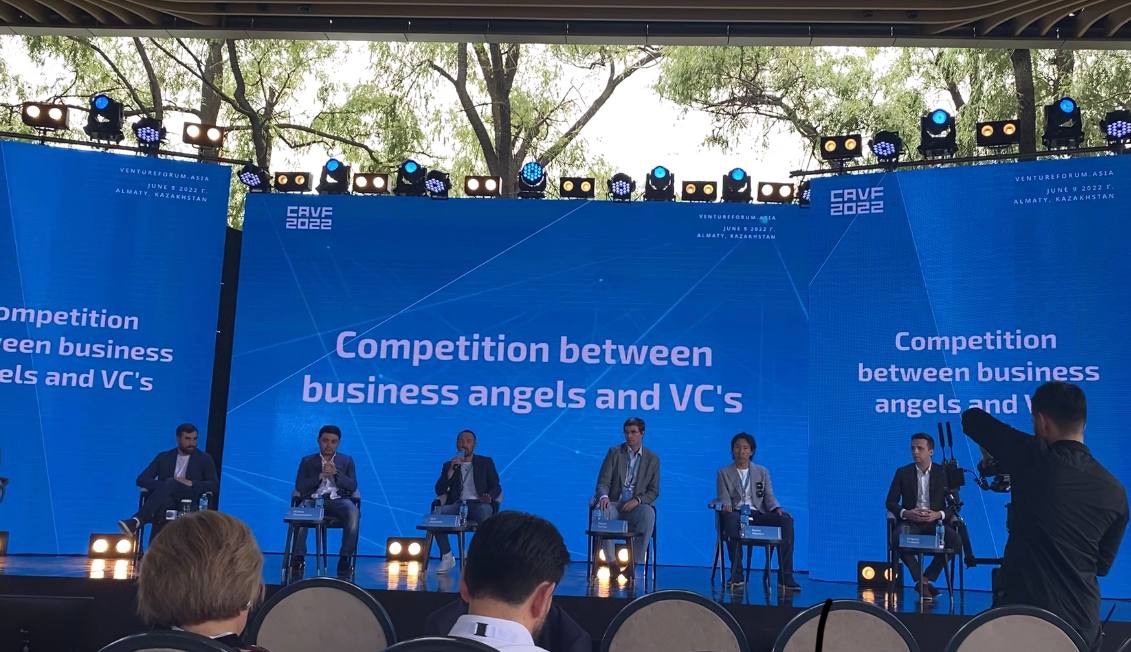 The event looked like a large-scale IT technology fair with a food court zone, where everyone could take a break and go for lunch.
The forum itself lasted from 8:30 a.m. until 6:15 p.m. local time. During this period, the central stage hosted the performances from the following speakers:
Magzhan Madiyev (Moderator) — CEO of Astana Hub;
Joshua Tulgan — Vice President of InDriver;
Aman Tentiev — Founder of Namba One;
Rustam Rakhmatov — Founder of IMAN;
Doszhan Zhusupov — Founder of Cerebra;
Svetlana Efimova — Co-founder of Oz Forensics, and many others.
As part of their speeches, they not only talked about their respective companies' achievements over the past year, but also gave a forecast for the development of the industry as a whole, hinting at which trends deserved the most attention and which projects were most worthy of investment. Every participant is regarded as an expert in their field, so the insight they shared was very well received.
The forum also actively discussed the issues of attracting and adapting qualified IT specialists, the experience of entering Central Asian and Latin American markets, as well as typical mistakes made along the way. It can be assumed that other companies will not make similar errors after hearing large corporations share their negative experiences.