How to become a venture capitalist?
03 Aug, 2023
Venture capital investing is an exciting and dynamic field that appeals to many people seeking not only financial success but also active participation in the development of innovative start-ups.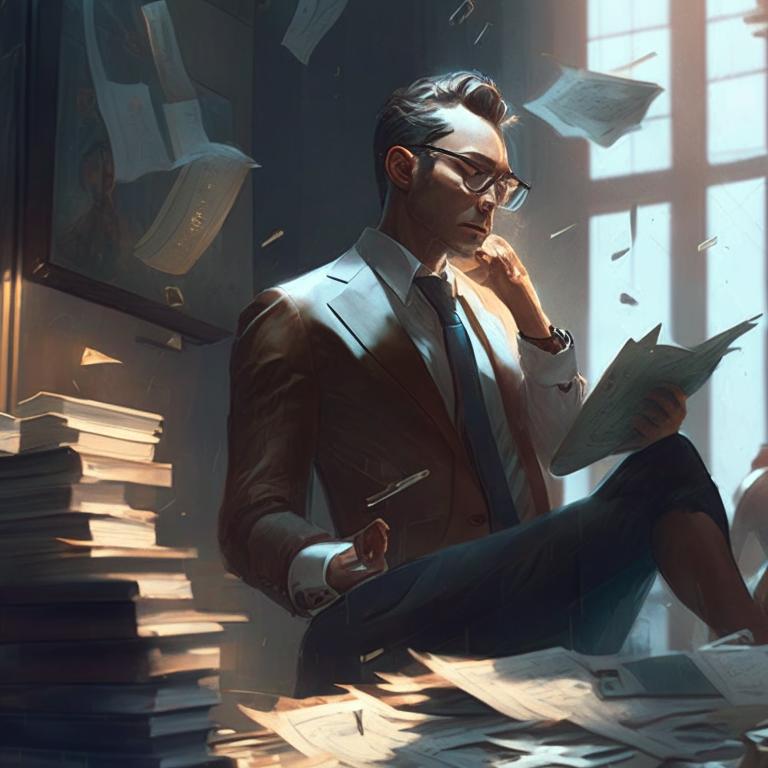 Becoming a VC is a challenging and competitive process, but with dedication and strategic planning, it is possible to succeed in the field. Here are six steps to becoming a venture capitalist: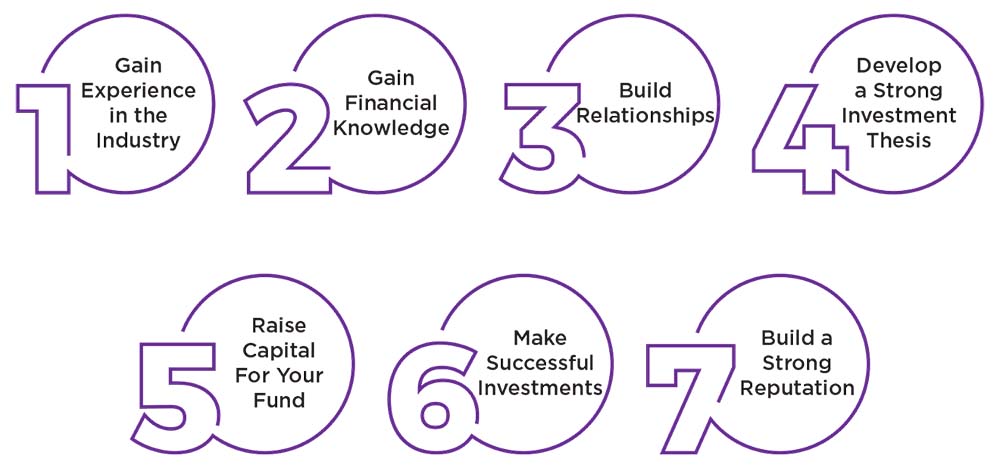 Step 1: Gain Experience in the Industry
To succeed as a venture capitalist, you need to have a deep understanding of the industry you'll be investing in. You need to learn how to identify promising startups and their potential for growth. One way to gain experience is through working in the industry by joining a startup or another VC firm. This will give you an opportunity to learn about the industry, the competition, and what drives success. You can also attend networking events to meet entrepreneurs, angel investors, and other VC professionals to expand your knowledge.
Step 2: Gain Financial Knowledge
While industry experience is essential, it is equally important to have a solid understanding of finance. This includes analyzing financial statements, understanding how to structure deal terms, and conducting thorough due diligence. You need to understand the risks and rewards of each potential investment and the long-term impact each decision could have.
Step 3: Build Relationships
Building and maintaining relationships within the industry is crucial to your success in venture capital. You need to be able to effectively communicate with entrepreneurs, other VC professionals, and potential investors. Networking is a great way to build relationships and get access to deals. Attend industry conferences, join a local VC group, and don't be afraid to reach out to other professionals in the field.
Step 4: Develop a Strong Investment Thesis
To be a successful venture capitalist, you need to have clear investment goals and a well-defined investment thesis. This means having a clear understanding of the industries or sectors you want to invest in, the stage of growth you prefer, and the types of startups you are looking for. With a strong investment thesis, you will be able to filter out deals that don't fit your criteria, saving you time and resources.
Step 5: Raise Capital for your Fund
Once you have developed your investment thesis, you will need to raise capital for your fund. You can start by reaching out to family and friends or through your existing industry network. However, you will eventually need to start building credibility with institutional investors who can provide significant amounts of capital. You will need to develop a track record of successful investments and a solid reputation in the industry.
Step 6: Make Successful Investments
The ultimate goal of being a VC is to make successful investments. You need to be able to identify the startups that have significant growth potential and a strong team, and work with them to achieve their goals. Success in venture capital is not just about making money; it's also about contributing to innovative companies and having a positive impact on society.
Step 7: Build a Strong Reputation
Building a strong reputation is critical in the venture capital industry. This involves maintaining a track record of successful investments, conducting yourself ethically and transparently, and delivering on your commitments. Act as a reliable and trustworthy partner to entrepreneurs, fellow investors, and other stakeholders. Your reputation will attract quality entrepreneurs and investors, helping you to secure better deals and build a successful career as a venture capitalist.
It is necessary to stick to this plan :
Investing in startups requires significant time and energy, so it's important to find a talented team to work on the project.
In order to properly evaluate project opportunities, you need to create your own evaluation system, taking into account all factors, including business plans, product, marketing strategy, management and other critical components. This allows you to quickly and accurately assess the risks and benefits of an investment.
Good connections and partnerships play an important role in the investment world. Participating in professional organizations and LinkedIn groups will help you expand your networking and raise your profile in the investment community.
It is important to study trends and news in your field to stay abreast of the latest developments and new opportunities for innovation.
Become a business angel. The simplest and most obvious way is to invest small sums in the startups of people you know. And also constantly monitor the infopole and specialized communities. Building a positive reputation as an investor and extensive contacts increases the chances that a young team will apply for funding.
Try not to be afraid of risky investments, as these are the projects that can bring the most profit. But it is necessary to analyze all possible situations and take measures to protect yourself from possible losses.
After the investment is complete, conduct an analysis to determine if mistakes were corrected and what the total return was.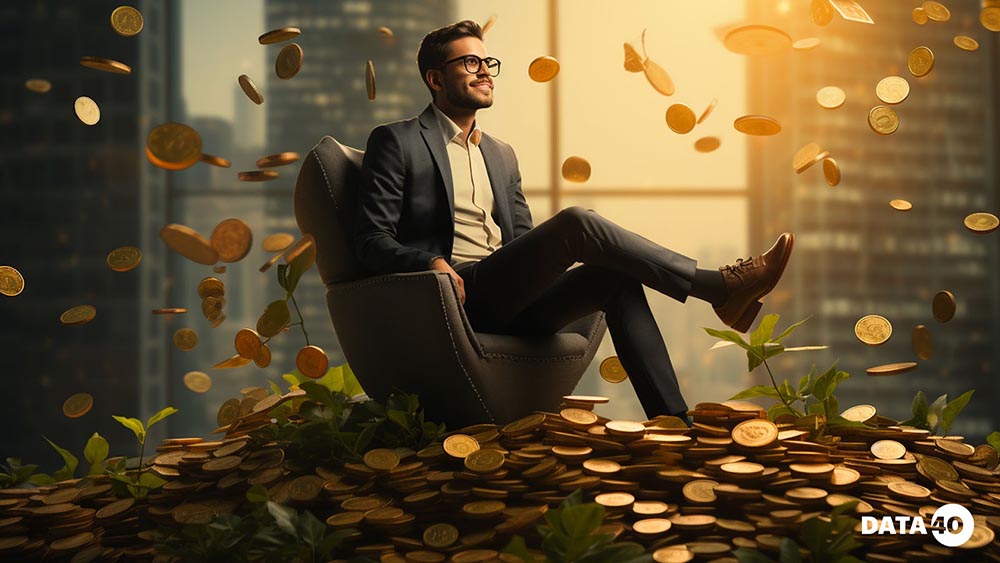 Becoming a venture capitalist is a continuous process of learning, experience and adapting to a changing industry. Success requires an open mind, a willingness to take risks, and the ability to see potential where others overlook it. In the following articles I will delve deeper into this topic and show interesting examples.