Gaming and Venture Capital
11 Jul, 2023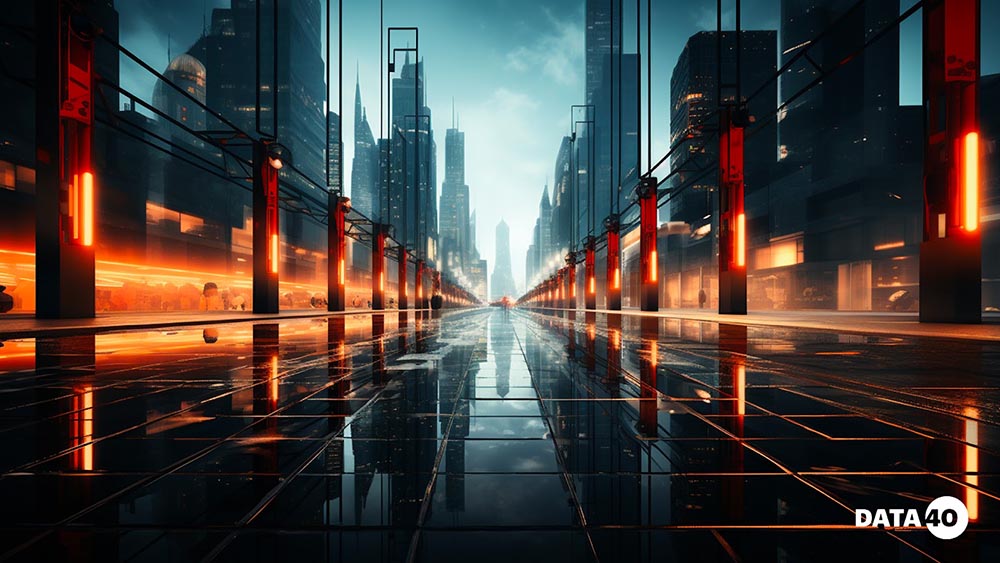 Over the past ten years, PC gaming changed radically from entertainment to online services comparable to social media, whose growth remains in line with the advancement of consumer technology companies. Games today are driving innovation for other industries through new methods of engagement, retention, and monetization. The authors believe that this industry will play an important role in how we will communicate, play, and work in the next century.
Gaming is defined as an act of playing electronic games through a variety of media such as computers, mobile devices, consoles, etc. The prevalence of high-speed internet connection is on the rise, especially in emerging economies, which has certainly made online gaming practical for a wider audience. The scope of our study is limited to mobile apps, i.e. games compatible with iOS and Android devices. Revenue generated from mobile games (played on tablets and smartphones) is segmented by platform, geography, and monetization model. It includes income from in-app purchases, advertising, and paid app installs.
In 2020-2021, the gaming industry has been developing at a rapid pace, with its revenues soaring to tens of billions of dollars and exceeding pre-pandemic analyst expectations. In 2022, after the abolition of lockdowns and due to a general economic downturn as well as shifting purchase priorities, the video game market lost 4.3% of its profits. Analysts suggest, however, that despite the 2022 course correction, the gaming market is facing a "bright future" with steady growth in terms of both revenue and user numbers. This is indicated by the following factors:
technological development and cost reduction of gaming devices making them more accessible worldwide;
growth in the number of computer and smartphone users;
development of telecommunication networks providing stable Internet access for a larger number of people;
highly anticipated AAA project releases for gaming consoles;
new developments in the field of cloud games and virtual spaces;
opening up of the Chinese gaming market to foreign publishers.
The mobile games market is expected to have a CAGR of 12.3% during the 2021-2026 forecast period. The increasing penetration of smartphones and technological advancements with the growing adoption of trendy technologies for game development are the key factors behind the development of the mobile gaming industry. Newzoo experts predict that in the coming years, the profitability of various segments of the gaming industry will be:
$211.2 billion for the gaming market as a whole;
$103.1 billion for the mobile gaming market;
$8.2 billion for the cloud gaming market;
$3.2 billion for the VR gaming market.
What does venture capital has to do with this?

Venture capital plays a critical role in funding and supporting game development projects. Here are a few key reasons why venture capital is paramount in this industry:
Financial Resources — Game development requires significant financial investment: from hiring talented people to acquiring cutting-edge technology and marketing the final product. Venture capital companies provide the necessary capital to cover these expenses, allowing developers to focus on creating innovative and engaging games without being burdened by financial constraints.
Risk Mitigation — Game development is inherently risky and does not guarantee success. Venture capital firms specialize in assessing risks and rewards, using their expertise to assess market trends, analyzing target audiences, and identifying potential barriers. By collaborating with venture capital investors, game developers receive valuable guidance and mentorship, reducing the risks associated with their projects' implementation.
Business Development — Venture capital companies not only provide financial assistance but also contribute to business development in gaming projects. Through their extensive networks and industry connections, venture capitalists open doors to valuable partnerships, distribution channels, and marketing opportunities. Their experience in business scaling can help game developers grow their studios, expand their teams, and sprout into new markets.
Fostering Innovation — The gaming industry thrives on innovation and creativity, and venture capital plays a vital role in fostering these qualities. Venture capital companies are actively looking for innovative ideas, unique game mechanics, and new approaches to storytelling. By investing in game projects, VCs provide developers with the funding needed to take risks, experiment with novel concepts, and push the industry boundaries. This financial support encourages them to innovate, resulting in groundbreaking games that captivate gamers around the world.
Industry Growth and Economic Impact — Venture investments in game development projects contribute to the overall growth of the gaming industry that, in turn, makes significant contributions to the local economy by generating billions of dollars in revenue and creating new jobs. By supporting game developers, VCs are driving this growth by allowing studios to expand their operations, hire talent, and develop more ambitious projects. The positive economic impact of the gaming industry is enhanced by venture capital investments.
Success stories where venture capital investments have played a key role in propelling startups to greater heights abound in the gaming industry. Let us take a look at some notable examples.
Supercell
This mobile game development company based in Finland is an exceptional success story. Backed by venture capital investments from firms such as Accel Partners and Index Ventures, Supercell has achieved global recognition with prominent hits such as Clash of Clans and Clash Royale. The company's innovative approach to game design, combined with strategic investments, led to its acquisition by Tencent for a staggering $8.6 billion in 2016.
Epic Games
The creator of the immensely popular game Fortnite has also been a huge success thanks in part to venture capital investment. Tencent, a major Chinese investment company, invested $330 million into Epic Games in 2012, allowing the company to expand its reach and development capabilities. Fortnite's unprecedented success has propelled Epic Games' valuation to over $15 billion in 2018.
Roblox
An online gaming platform and game creation system that has amassed an enormous user base and achieved remarkable success backed by venture capital. The company raised over $335 million in funding, including investments from Meritech Capital Partners and Index Ventures. With a unique approach to driving user-generated content and forming a bustling community of both players and developers, Roblox became a cultural phenomenon and has gone public with a valuation in excess of $40 billion in 2021.
Unity Technologies
Game engine creator Unity revolutionized game development with its powerful and accessible tools. The company received significant venture capital investments, including a $400 million injection from Silver Lake Partners in 2017. The Unity engine has been instrumental in the creation of many popular titles such as Pokémon Go, Among Us, and countless others. In 2020, Unity Technologies went public with a market valuation of around $13 billion.
These success stories highlight the transformative impact of venture capital investment on gaming startups. With financial resources, strategic leadership, and industry connections provided by venture capitalists, these companies were able to create groundbreaking games, grow their user base, and achieve phenomenal ratings. Their accomplishments demonstrate the vital role that venture capital plays in driving innovation, promoting growth, and generally shaping the landscape of the gaming industry.
Venture capital plays a critical role in funding and supporting game development projects. It provides the necessary financial resources to developers, allowing them to focus on the creative process without restrictions. In addition, venture capital firms help mitigate risks by providing guidance and mentorship based on their expertise and experience. They also help grow businesses in the gaming industry by opening doors to partnerships and marketing opportunities.
Venture capital actively supports innovation in the gaming industry by investing in projects with unique ideas, such as innovative game mechanics or storytelling approaches. This encourages developers to experiment and push the boundaries of what is currently possible, leading to the creation of innovative games.
Examples of successful gaming startups such as Supercell, Epic Games, Roblox, and Unity Technologies confirm the important role of venture capital in achieving success. With financial resources, strategic leadership, and industry connections provided by venture capitalists, these companies have been able to create innovative games, expand their audience, and achieve outstanding results.
Thus, venture capital plays an integral role in the development of the gaming industry by stimulating innovation as well as facilitating the growth and formation of successful gaming companies. Its financial backing and expertise are paramount in creating exciting games that attract millions of players around the world.