Top 10 Instagram Influencers: List by Followers [2023]
30 Aug, 2022
Instagram is one of the most popular social networks in the world today. Most celebrities tend to develop public here to attract additional attention from fans. Here they post various photos and videos from their professional and personal lives.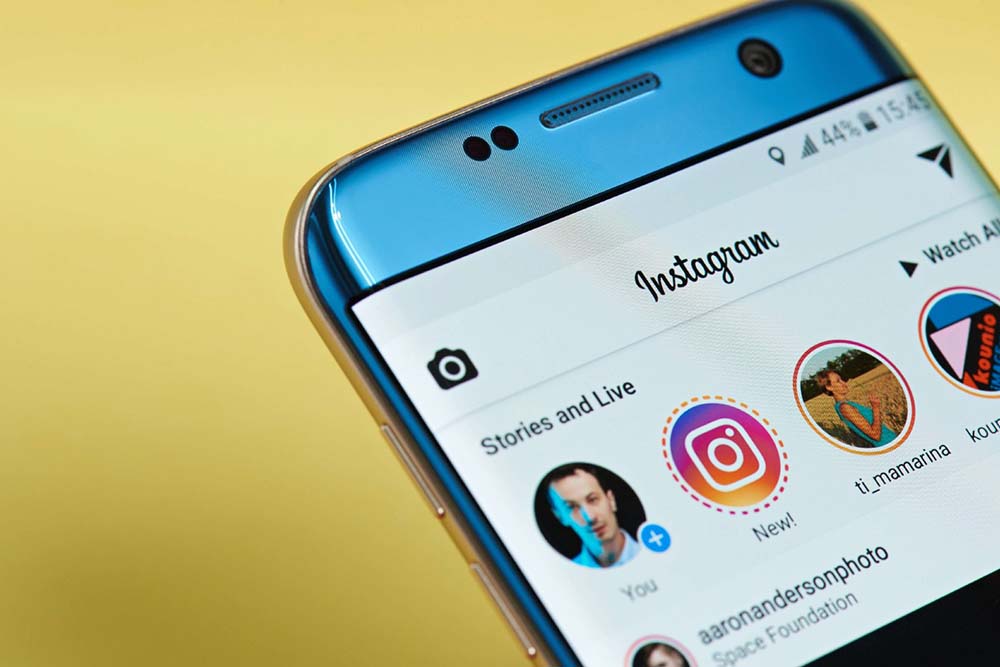 Why is having an Instagram page so crucial for celebrities?
Instagram was created as a social network where people can share their photos. Interest in this format began to grow tremendously, so many celebrities, NFT projects, bloggers, and photographers began to use it for self-expression to share the news with their subscribers. It greatly enhances the image. In most cases, the number of followers on Instagram determines the popularity and success of a person.
Because Meta owns Instagram, you can link a page on this social network and Facebook. You can connect to your pages on other social networks, such as Twitter, to get extra attention.
Today, it has become a convenient way to earn money for many. Advertising integrations on popular pages are pretty expensive, but they allow you to attract the audience as much as possible.
Separately, it should be said that a considerable number of beautiful, fashionable photos and videos are published on Instagram, which delivers aesthetic pleasure. In addition, some celebrities also post various valuable tips and share the secrets of their success here.
Affiliate Marketing Strategies
As already mentioned, Instagram is widely used today for advertising. Today, there are 3 affiliate marketing strategies:
Interaction with other communities;
Interaction with influencers who advertise another NFT;
Deals with celebrities.
Today, mutual advertising between different communities is viral. So, two large communities can post information about each other on their page or stories to attract additional attention. If the number of subscribers on both carriers is approximately the same, such cooperation is free. But, the larger the community, the more critical this applies to selecting a partner.
Today several influencers regularly advertise NFT projects. You can contact them and agree to promote your project if you wish. It can attract additional followers. The cost of such a service depends on the number of active followers of the influencer.
Celebrity deals. It is the most expensive but effective way to get as much attention from users as possible. It is worth noting that many celebrities are critical of the choice of NFT collections; they choose only those they like.
Top 10 Instagram celebrities to follow in 2022
Many celebrities are registered on Instagram, but not all of them are of great importance to public opinion.
Leo Messi is one of the most successful football players in the world. He is recognized as one of the best football players of all time. But he is famous not only for this. His Instagram page has over 330 million followers. Here he publishes information about his professional achievements and personal life.
It also has several major ad integrations.
NJ is another top-rated football player known for his professional achievements and his love of the NFT. So, instead of an avatar on his Instagram, he has an NFT from the Bored Ape collection (the same avatar is on his Twitter page).
On his Instagram page, he often publishes information about his professional activities. All the photos here have a unique aesthetic and attract the attention of users who are not even interested in sports.
There are 175 million users on his Instagram page.
Ellen Lee DeGeneres is a famous American actress who is hugely popular for her TV show The Ellen DeGeneres Show, for which she has won 11 Emmy Awards.
She has 121 million followers on her Instagram page. Here she publishes various excerpts from her show, the brightest and most important moments. It is worth noting that this allows you to open more information about other celebrities, so shows of this format are top-rated.
Snoop Dogg has long ceased to be associated with many only as a rapper. He is known for being active on his social networks (Instagram and Twitter) and is also a true connoisseur of various NFT collections. He not only actively buys different non-fungible tokens but even releases his collection.
Now more than 73 million people follow his Instagram page. Here he publishes information about himself, his professional activities, hobbies, or simply interesting photos or videos in his opinion. Those who follow him on Instagram are not bored.
According to FIFA, two years in a row (2004 and 2005), Ronaldinho was recognized as the best player in the world. In 2018, he ended his career but continued to be in the field of view of fans thanks to his Instagram page. Today, he has over 66 million followers worldwide.
He actively publishes various information about his activities and hobbies on his Instagram page and openly supports cryptocurrencies and various NFT projects. Here, both football fans and crypto enthusiasts can find something useful.
Basketball is even more closely followed than football in the US, as evidenced by the massive following on the Wardell Curry page. Now it has over 42 million subscribers, and the number of subscribers continues to grow. Here he publishes not so much his professional merits as he demonstrates his love for his wife and children and writes down frank confessions to his fans.
WorldStarHipHop is an unusual video blog that a schoolboy initially started, but it grew into a considerable movement. Many different videos are published here, mainly related to hip-hop music. It is exciting to watch.
Today WorldStarHipHop is followed by more than 38 million people around the world. It is worth noting that this blog is not only on Instagram but also has its website, which is ranked 235 among the most visited sites in the US and 992 in the world.
Eminem is a singer who is just crazy about NFT. It can be seen with the naked eye, as he put the Bored Ape token instead of an avatar on Instagram, which is also on his Twitter page. One such NFT costs 450,000 USD.
More than 35 million subscribers follow the rapper's Instagram page. Here he publishes announcements of his projects, small rap videos, and many exciting things. There is a lot of creativity here, and there is practically no celebrity's personal life.
Who among us has not heard of the Adidas brand? Not surprisingly, it has a trendy Instagram page. Today it is followed by more than 34 million subscribers. The brand mainly publishes examples of its products and celebrities who wear them in everyday life on this page.
It is worth noting that Adidas actively supports the crypto industry and has already managed to participate in the release of several NFT collections together with other brands, including the Italian fashion house Prada.
Marshmello is the pseudonym of Christopher Comstock, a famous American DJ. He is well known for his funny image of marshmallows, which he uses in his work.
Marshmello actively maintains a page on Instagram. Today it is followed by more than 29 million people around the world. Here he publishes various exciting photos and videos related to his professional activities.
Conclusion
Today, every celebrity strives to lead their social networks to attract fans' attention, but not everyone is good at it. However, if they could grow their fan base to several million, their ad integrations would be costly. It is worth noting that it is easier for NFT projects to negotiate with celebrities who are already passionate about the crypto world and openly declare it.