Top Twitter Influencers: Ultimate List [2023]
02 Jun, 2022
Twitter is one of the most popular social networks, especially in North America. Twitter has become one of the most important platforms for discussing various crypto projects, probably it is because Google and Facebook banned NFT advertising. At the moment, more than 3 thousand observers of the crypto world are actively functioning here. This study aims to understand who can have a real impact today and enjoy the most significant popularity.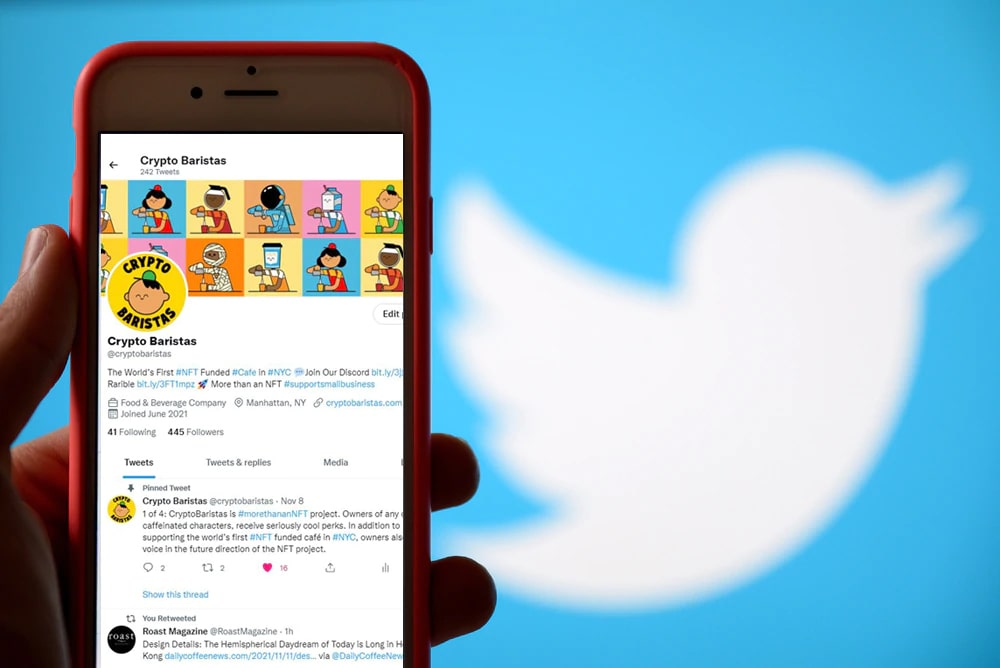 Top 15 Individual Influencers
Today, I've tried to single out 15 people who have the most significant influence on the crypto exchange development. Let's take a look:
It is an extremely interesting question, the top subscribers are in "celebrities" accounts, Sportsmans, Actors, Musicians etc. Did they truly love NFT, as an obvious individuals-interested-in-casual-investments of their interest in NFT is just a common trend and marketing budgets? I'll get to this question back in the next post.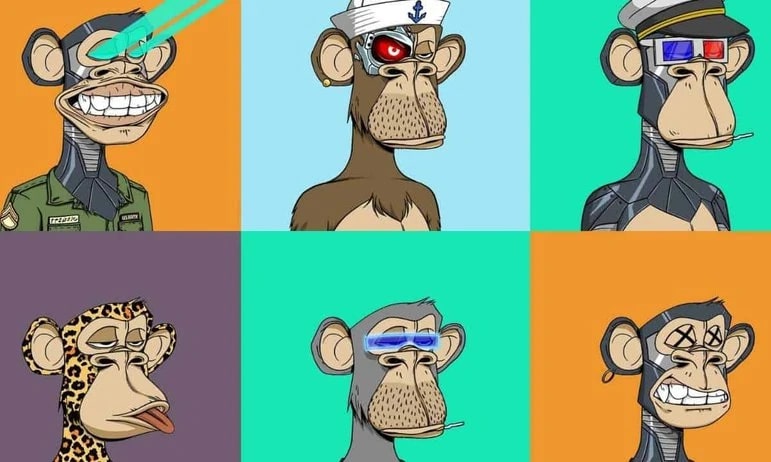 Top 30 and list extension
Let's try to take a look at the extended list, and add some additional parameters: SMP score, Social Blade Rank, Amount of Twits, Date of account creation, and let's try (just for now) to exclude "celebrities" (popular artists and football players), we'll get something like this: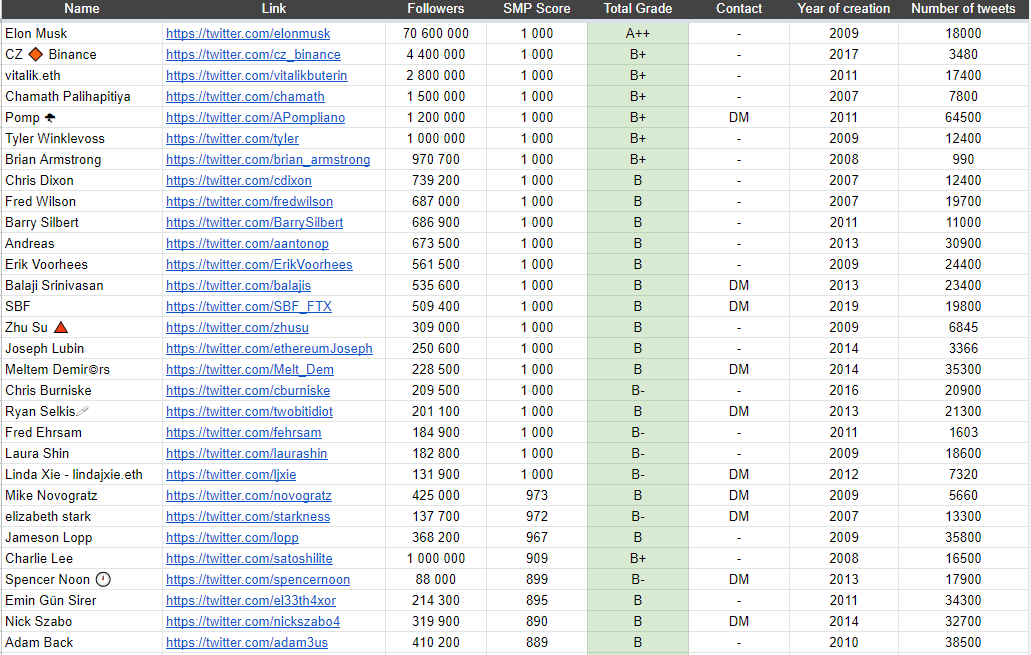 Here is link for more convenient view of this list (30 out of 3292 Twitter Influencers).