Team 17 Group: Obsession with Gaming, The Entertainment Revolution
24 Nov, 2023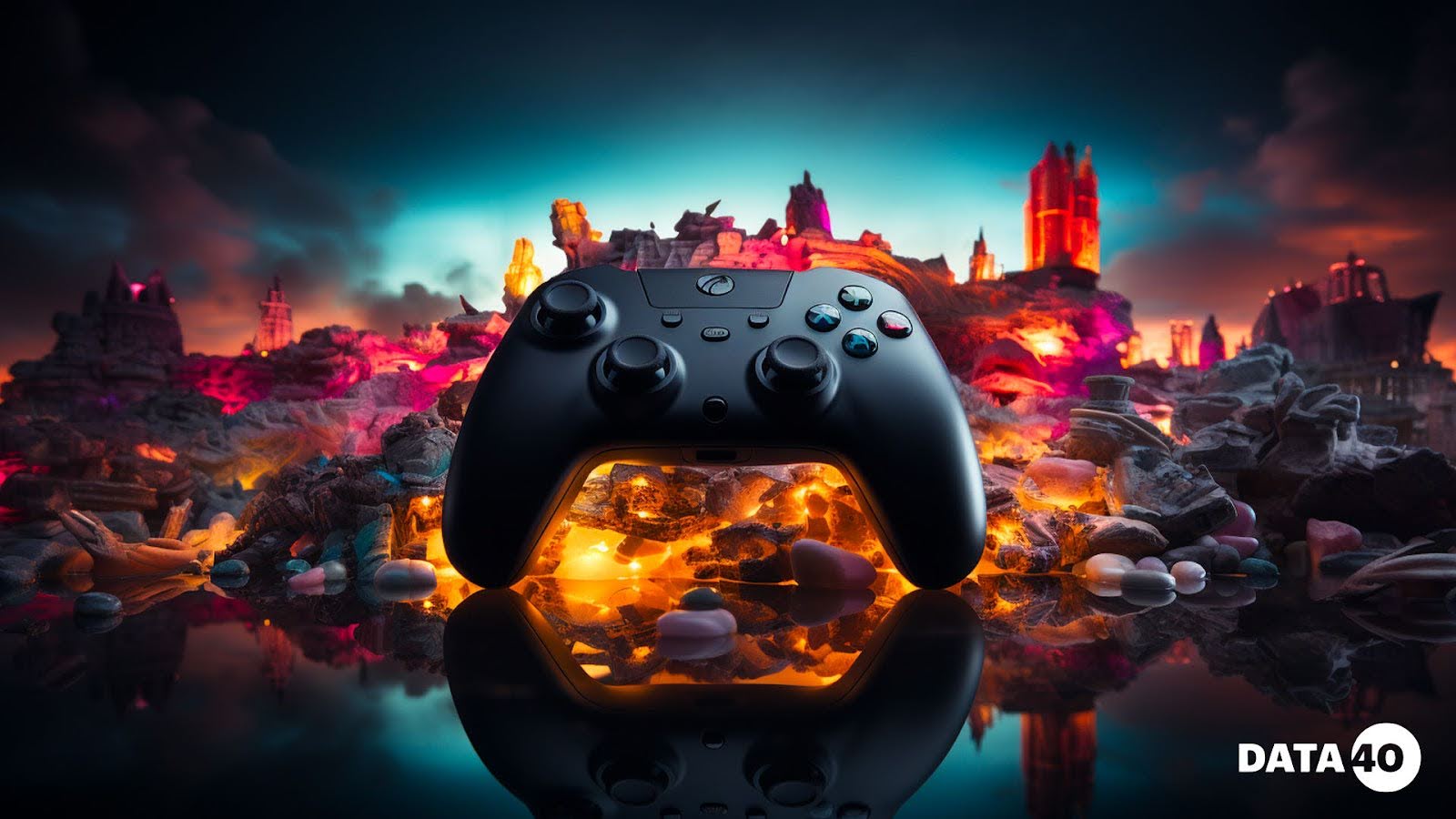 In a world where the entertainment industry is becoming an increasingly strong driver of cultural transformation, some companies are acting not just as game developers, but as true architects of entertainment. Team 17 Group is one such pioneering organization whose contribution to the world of gamemade goes beyond just creating games. In this article, we will dive into the history and evolution of Team 17 Group, review the key moments of its development, and analyze how the company was able to become an integral part of global cultural education.

Part 1: The history of Team 17 Group
Since its founding in 1990 , Team 17 Group has stood out from other companies in the gaming industry. In the beginning, it focused on video game developers and publishers, but over time, the company's strategy evolved to offer new perspectives. Going through various stages of development, Team 17 was able to rise from the status of a small studio to an influential game holding company that became one of the pillars of the industry.
A look at the company's first projects allows us to understand what ideas and values the founders brought to the world of video games. The  Full Contact (1991) for the Amiga released by Team 17 was a jumping-off point for understanding how the company began to shape its unique style. In May 2018, the company issued an initial public offering and became a public company listed on the Alternative Investment Market, valued at approximately £230 million . As of 2019, Team17 employs 200 people across its two offices.
Part 2: The story of Team 17 Group
The story of Team 17 Group is not just a tale of game creation, but of the ability to adapt to changing market demands and provide fans with more than just a product.
In 1990, Michael Robinson, manager of Microbyte and 17-Bit Software, created 17-Bit Software to publish games by young independent developers. One of them was Andreas Tadic, who put together Team 7. Initially, Team 7 developed games, but Martin Brown suggested to Robinson that they join forces, and so Team17 came into being in 1990.
With Microbyte's experience in game retailing and Team 7's experience in game development, Team17 successfully identified popular genres. Their first game, Full Contact (1991), topped the UK charts. Further projects such as Alien Breed (1991), Project-X (1992) and Superfrog (1993) also reached high chart positions. At the 1993 Golden Joystick Awards, Team17 and Electronic Arts won the award for Software House of the Year.
Part 3: A detailed review of the key games
Worms: Icon and classic Team 17:
Examine how this iconic series of turn-based strategy games managed to win millions of fans around the world.
Analyze the evolution of Worms gameplay from the first version to modern projects.
The role of Worms in shaping the style of Team 17 and its impact on the development of strategy games in general.
Other successful projects: Alien Breed, The Escapists, Overcooked and others:
Examining the unique traits of each of these games and their impact on various genres in the industry.
A look at the innovations Team 17 brought to each project and what lessons were learned from previous experiences.
A look at commercial success and critical acclaim, highlighting the projects' impact on the market.
Innovation in game design and storytelling:
An analysis of Team 17's creative approach to game design and mechanics.
Identifying key innovations in storytelling and characters that have made the company's games memorable.
Fan reactions to new ideas and their impact on the industry as a whole.
Through in-depth analysis of these games, we will be able to understand how Team 17 Group not only knows how to create successful projects, but also how to constantly innovate, striving to ensure that each new game is not just a continuation of the previous one, but a real step forward in the world of game design and entertainment.
Part 4: Challenges and prospects Team17 Group
Like any successful company, Team 17 Group faces the challenges inherent in the dynamic and competitive entertainment industry. In this installment, we will look at what challenges the company faces now and in the future, as well as what prospects it sees for itself in this environment.
Current Trends and Challenges:
An examination of what trends in the entertainment industry present challenges for Team 17 Group.
Examining competition with other major gaming companies and startups, especially in the context of the constant evolution of technology and changing consumer behavior.
Analyzing what legislative and regulatory changes may also affect the company's business.
Coping with competition and staying relevant:
Examining the strategies that Team 17 Group employs to stay competitive.
Analyzing partnerships and collaborations with other companies in the industry.
Evaluating how the company responds to fan feedback and criticism, and how these interactions affect its growth strategies.
Future Prospects:
Exploring new projects and development directions that Team 17 Group is considering.
Analyzing the future of technology and how it may affect the creation and distribution of games.
Examining how the company interacts with current entertainment trends and what prospects it sees in various market segments.
Team 17 Group stands out not only as a talented game developer, but also as an innovator in the entertainment industry. From Worms to new projects, the company continues to not only follow but also shape trends. Despite its successful past, the company is actively responding to the challenges of today by staying competitive and engaging with its community of fans. In the future, Team 17 Group promises even more innovation and exciting projects, reaffirming its role at the forefront of the entertainment industry. The next article will be a detailed financial report of the company.