SiGMA Conferences: How to create one of the biggest iGaming conferences in 9 years
09 Nov, 2023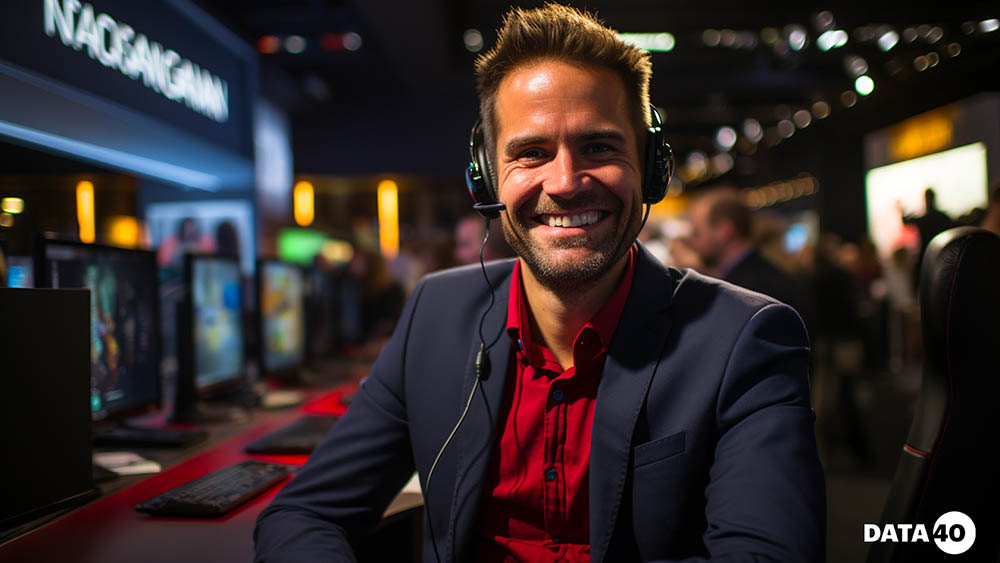 In the fast-paced and ever-evolving world of iGaming, networking, collaboration, and knowledge exchange are paramount for industry professionals to stay competitive and innovative. This need gave rise to a phenomenon known as SiGMA (Summit of iGaming, Malta) conferences. SiGMA has grown from its roots as a small-scale event in Malta to become a global force, connecting key players in the iGaming sector from all over the world. This article delves into the fascinating history of SiGMA conferences, tracing their development and impact on the iGaming landscape.
SiGMA's Inaugural Steps
The story of SiGMA conferences commences in 2014 when the inaugural event was held in Malta. This gathering, attended by around 1,000 delegates, marked the birth of a vision. It aimed to bring together stakeholders from the budding iGaming industry, fostering collaboration and exploring opportunities within the sector. Malta, often referred to as the iGaming capital of the world, was the perfect incubator for this initiative.
Although the initial event was relatively small in scale, it laid the groundwork for future growth. The success of this event not only demonstrated the industry's hunger for such platforms but also unveiled SiGMA's potential to expand beyond its Mediterranean roots.
From Malta to the World
The success of SiGMA's first conference spurred an ambitious mission to make an impact on the global iGaming stage. SiGMA rapidly expanded its reach, hosting events in various geographical locations. SiGMA Asia in Manila, SiGMA Americas, SiGMA Africa, and SiGMA CIS (Commonwealth of Independent States) conferences were added to the roster. These international events signaled SiGMA's commitment to connecting iGaming professionals and enthusiasts worldwide.
Each of these global events attracted diverse participants, including industry leaders, solution providers, affiliates, operators, and emerging startups. The expansion illustrated SiGMA's vision of facilitating connections and collaborations on a global scale. SiGMA conferences were no longer limited by geographic boundaries; they had become a melting pot of iGaming expertise and ideas.
Networking and Opportunities
A standout feature of SiGMA conferences has been their unwavering emphasis on networking and the creation of opportunities within the iGaming sector. These events transcend the mere exchange of information and delve deep into the realm of forging meaningful connections and partnerships.
SiGMA conferences are renowned for providing a platform where established brands can interact with innovative startups, where affiliates can explore new partnerships, and where suppliers can showcase cutting-edge solutions. In a dynamic and evolving industry like iGaming, these gatherings offer invaluable opportunities for discovering new market trends, exploring collaborations, and learning from industry experts.
SiGMA's Venture into Local and Regional Events
While SiGMA's global events have left a significant mark on the iGaming landscape, the organization has also ventured into hosting local and regional conferences. These events offer a different dynamic, often focusing on specialized audiences or niche topics.
SiGMA Europe, held in Malta, serves as a hub for iGaming professionals within the European region. The smaller scale of such events enables in-depth discussions and provides a dedicated platform for highlighting regional trends and challenges. This strategy has allowed SiGMA to cater to a wide spectrum of interests and needs within the iGaming sector.
The Ongoing Impact of SiGMA
SiGMA conferences have undeniably played a pivotal role in shaping the iGaming industry. They have functioned as a compass, directing industry players and enthusiasts towards success and growth. As the iGaming sector continues to evolve, SiGMA's influence is set to grow in parallel.
The SiGMA team remains committed to innovation and adaptability, keeping pace with industry changes. Their plans for future events and initiatives reveal a dedication to staying at the forefront of the iGaming landscape.
In a world where change is the only constant, SiGMA conferences have stood as a dependable presence in the iGaming industry. From their humble beginnings in Malta, they have expanded to different continents, providing platforms for connections, partnerships, and innovation. The history of SiGMA is a testament to the power of vision, determination, and the enduring spirit of the iGaming community. As the iGaming industry continues its forward march, SiGMA conferences are poised to play an even more pivotal role in its evolution and progress, nurturing a thriving global iGaming ecosystem.