Indie Game Distribution and the Power of Digital Platforms
21 Sep, 2023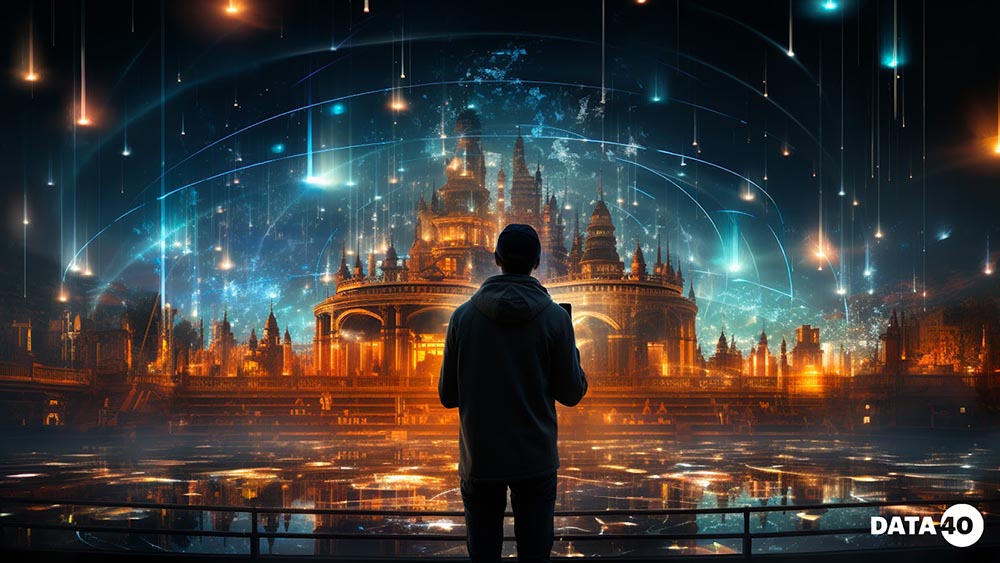 In the world of video games, there is a phenomenal trend – the rapid development of the indie game industry. The swift growth of this segment has attracted the attention of both experienced gamers and newcomers to the gaming world, as well as business communities, investors, and creative individuals. Historically, games from independent developers were small but passionate projects created with limited resources and a restricted budget. However, with the emergence of digital distribution platforms, indie games have found a new lease of life and have had a significant impact on the gaming industry.
This article is dedicated to analyzing and understanding the importance of the indie game industry and the role that digital platforms play in its growth and prosperity. We will explore how distribution platforms have become powerful tools for indie developers, granting them access to a global audience, new marketing opportunities, and financial stability.
To delve deeper into the significance of this topic, I began by studying the history of the creation and development of the most popular digital platforms. I will also examine the advantages they provide to indie developers. So, let's immerse ourselves in the world of indie games and explore how digital platforms have become an integral part of this exciting and dynamic industry, shaping the future of games and developers.
Distribution Platforms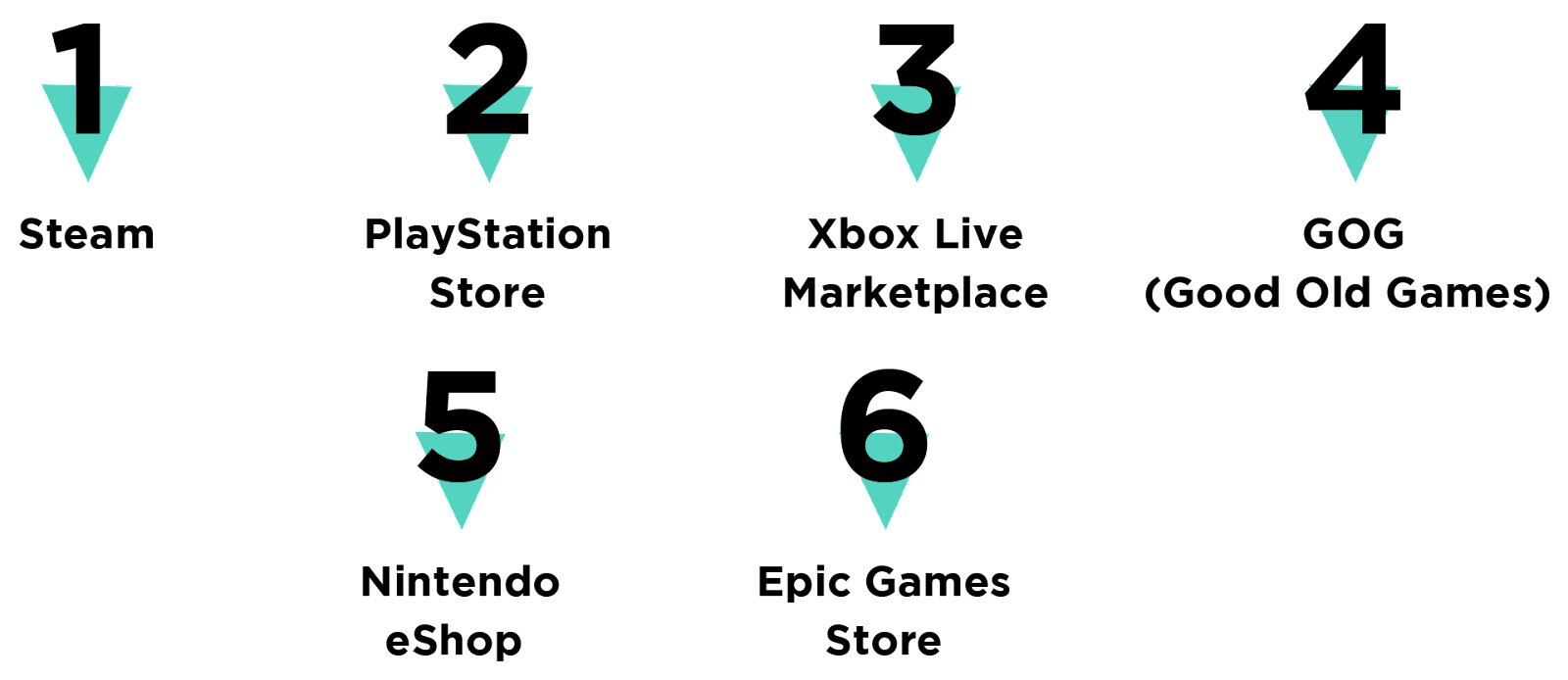 It all started with the company Valve Corporation, founded by Gabe Newell and Mike Harrington. Valve was initially a small company working on video game development. Their first project, the first-person shooter Half-Life, was released in 1998 and became an instant hit, gaining recognition in the gaming industry.
In 2002, Valve released their first multiplayer game, Counter-Strike, which also became incredibly popular. However, during this period, Valve encountered issues with delivering updates and additional content. Traditional methods through CD-ROMs or even downloads from official websites proved unsatisfactory and inefficient.
Valve addressed this problem by launching Steam, a digital platform for distributing and updating games. It was presented as a client for personal computers, allowing gamers to download and update their games online.
Steam started as a means to update and support Valve's games, including Half-Life 2, which became the first major game released through Steam. However, Valve quickly recognized the platform's potential and began providing access to games from other developers and publishers.
The platform gained immense popularity among both large game publishers and indie developers. It became a game-changer for the latter since they no longer had to sell their games through magazines. Steam, in a way, revolutionized the game distribution industry.
The history of its creation began in 2006 when Sony Computer Entertainment released its new gaming console, the PlayStation 3 (PS3). At that time, the company already had a rich history in the gaming industry thanks to the success of PlayStation and PlayStation 2. However, to compete in a market where digital content and online services were becoming increasingly important, they needed to provide their users with a new solution.
Sony decided to introduce the PlayStation Network (PSN), a network platform that offered online services for gamers. It served as the foundation for the PlayStation Store, allowing users to create accounts, communicate with friends, download additional content, and much more.
With the launch of the PlayStation Store within the PSN, users gained access to digital versions of games, downloadable content, demos, and more. This allowed gamers to purchase and download games and content directly from the console, eliminating the need to visit physical stores. This move was significant as it reflected the changing market demands and gamer needs.
Over time, the PlayStation Store continued to evolve and added new features such as pre-orders, discounts, PlayStation Plus and PlayStation Now subscriptions, as well as the ability to purchase and download movies and TV shows. Throughout the years, the PlayStation Store became an integral part of the PlayStation ecosystem, providing gamers with a rich library of games and entertainment.
The emergence of Xbox Live Marketplace dates back to 2005 when Microsoft released its second gaming console, the Xbox 360. It succeeded the original Xbox and ushered in a new era in the development of games and online services.
The creation of Xbox Live Marketplace was part of Microsoft's ambitious plan to provide gamers not only with physical discs but also digital versions of games and additional content. This allowed players to purchase and download games, add-ons, various multimedia products, and compete with other players online. Xbox Live Marketplace became an integral part of Xbox Live, Microsoft's online gaming service for Xbox, and over time, it became an indispensable part of the Xbox gaming ecosystem. This platform significantly improved the accessibility and convenience of acquiring and downloading content for gamers, and since then, it has continued to evolve and provide new features for Xbox users.
GOG was launched in 2008 by CD Projekt, a Polish video game publisher and developer. The idea behind GOG was to provide gamers with access to classic games developed in the 1990s and early 2000s that faced compatibility issues on modern operating systems. The main principle of GOG was to offer games without DRM (Digital Rights Management), which meant that buyers could freely download and install games on their computers without the need for an internet connection or activation. This approach, along with the quality and support for games, attracted gamers' attention, and GOG became one of the leading platforms for the digital distribution of classic games. Over time, GOG expanded its game library, including both old classics and more modern titles, and became valued for its focus on preserving and making classic games accessible to future generations of gamers.
Nintendo eShop was introduced by Nintendo in 2011, starting with the Nintendo 3DS and Wii U gaming consoles. It was a response to the growing market for digital game distribution and the need to provide gamers with a convenient way to purchase and download content directly to their consoles. The idea behind creating the Nintendo eShop was to give gamers access to a wide range of games, including retro games from previous generations of Nintendo consoles as well as modern hits. An important feature of the platform was the ability to participate in digital sales and receive discounts on games. Additionally, the Nintendo eShop became a place to purchase and download downloadable content (DLC) and independent indie games, contributing to the expansion of the game library on Nintendo consoles and providing the platform with a unique identity.
The history of the Epic Games Store began in December 2018 when Epic Games, known for its popular games such as Fortnite and Unreal Tournament, announced the launch of its own digital platform. The main goal was to create an alternative to existing digital stores, especially Steam, and offer developers more favorable terms.
The creation of the Epic Games Store was prompted by the increasing market share of Steam and developers' dissatisfaction with the high commissions charged by Steam for game sales. Epic Games aimed to address this by providing developers with more favorable conditions, setting a commission rate of 12% compared to Steam's 30%. Additionally, Epic actively attracted third-party developers by offering them exclusive deals and guaranteed payments for platform exclusivity. This led to the emergence of numerous Epic Games Store exclusives, capturing the attention of gamers and solidifying the platform's position.
Over time, the Epic Games Store became not only a platform for game sales but also a place for offering free games every week, which attracted a large user base. Epic Games heavily invested in the platform's development, adding new features such as a mod store, integration with Unreal Engine, and more. As a result, the Epic Games Store became a serious competitor to Steam and demonstrated that competition in the digital game distribution market revitalizes the industry and benefits both developers and gamers.
Online Distribution Platforms have provided gamers with the opportunity to seamlessly play a multitude of AAA games and more, and indie games have also gained significant opportunities with the emergence of these platforms. Now, every developer can sell their game online and has a much better chance of being noticed by the gaming community, investors, or major studios.
So, the advent of online game distribution platforms has given us a host of advantages, such as:

Global Audience and Accessibility for Players Worldwide.
Marketing and Promotion: Unlike in the past when indie developers had to sell their games through magazines and offline stores, minimal effort is now required for promotion thanks to the online presence.
Financial Aspects: Generating income from your games has become much easier, faster, and safer for developers.
Recognition and Acknowledgment within the Gaming Community.
Challenges in Indie Game Distribution in 2023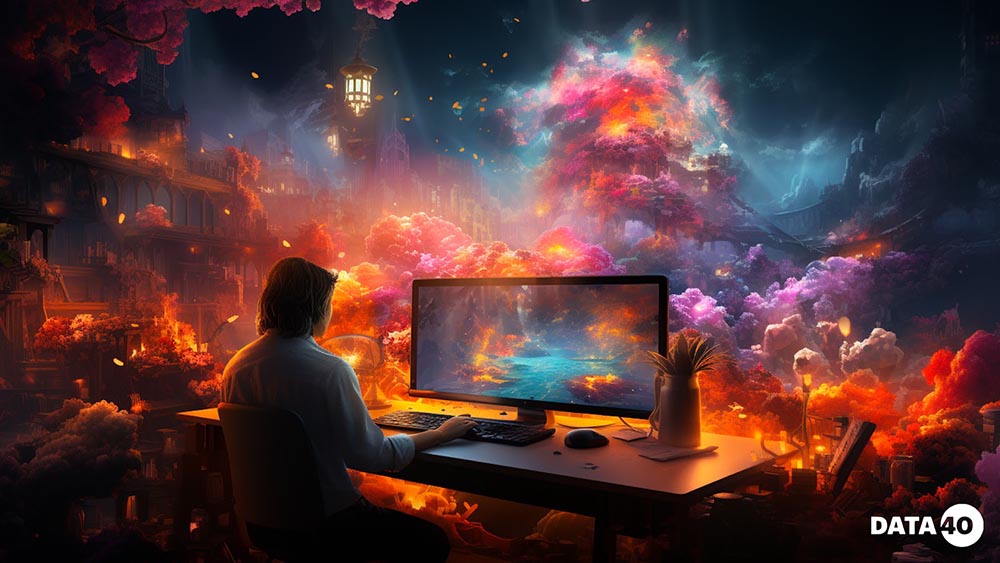 Unfortunately, not everything is as smooth as one might hope. If 15 years ago it was sufficient to create and then release a game on a platform and wait for those coveted green bills, in 2023, the indie game market is flooded not only with unique projects, which are certainly abundant, but also with a vast number of template, generic games created in pursuit of money. However, there is a paradox here: the more template games with popular mechanics are created, the less they attract a paying audience and simply add to the list of yet another "not like the others" projects.
In today's world, there is fierce competition in the indie game sphere, and to stay afloat, one needs to study marketing and sales, be active on social media, engage with their audience, and most importantly, create unique games with new mechanics or interesting designs – in other words, be creative.
But there are exceptions. It's not just about copying innovative projects if you're just starting your journey in game development. Gradually, as your skills improve, you can develop your unique game and attract an audience.
Digital platforms play a crucial role in the success of indie games in 2023 and in the overall development of the gaming industry. Despite all the challenges, they provide developers with unique opportunities to reach audiences and maximize profits. The future of the indie game industry is linked to innovation and the evolution of digital platforms, and developers who master these tools will always be one step ahead.