How to Promote an NFT Collection: 3-Way guide [2023]
20 Apr, 2023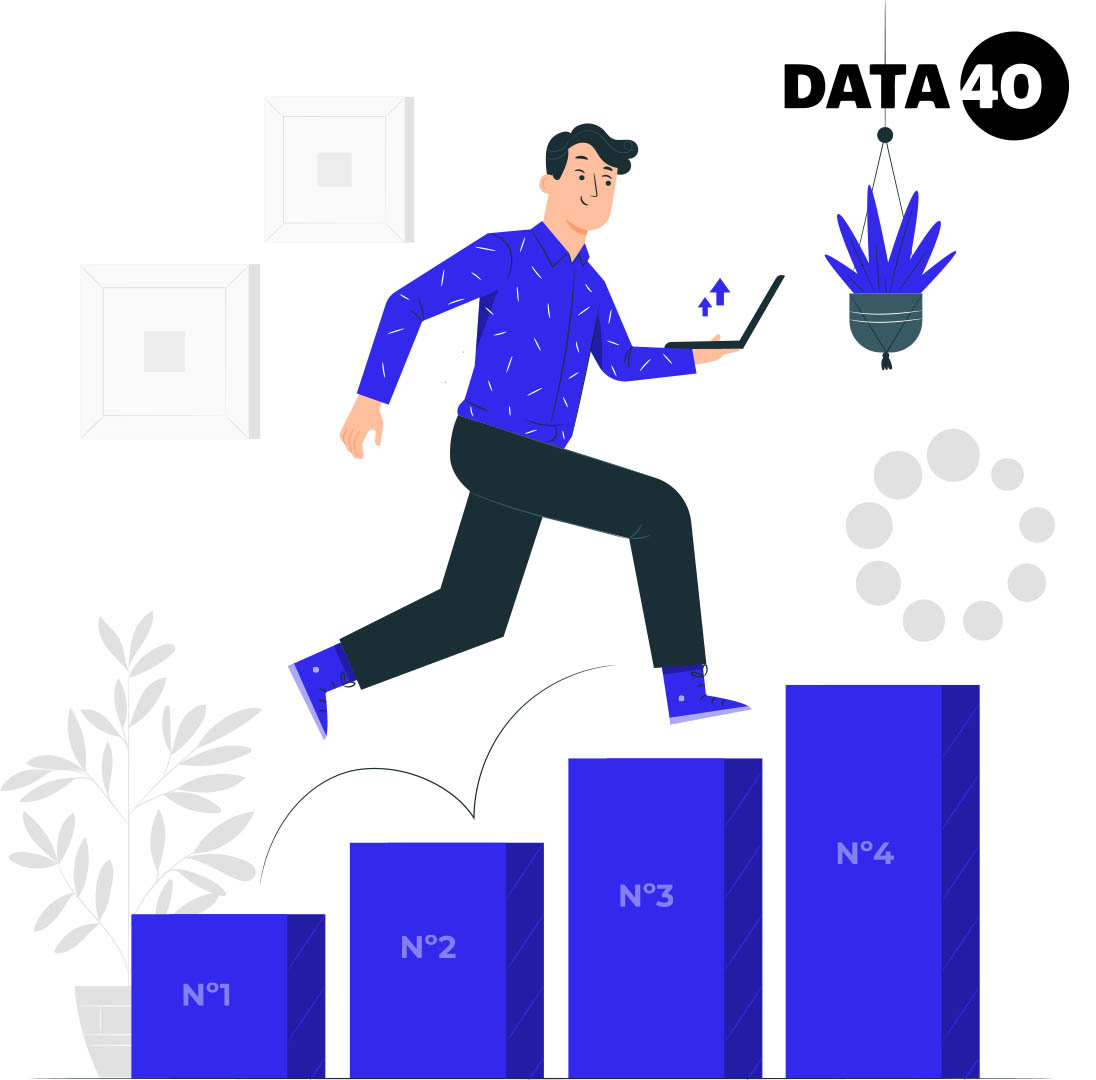 In my previous article, I covered the tools necessary to create your own NFT collection. However, promoting and selling your NFTs can be the most challenging part. With the rise of AI-generated NFTs, it's essential to invest both money and time in proper marketing to achieve success. Here are three reasons why promoting your NFT collection can benefit your project:

Gain Recognition: Just like in the physical art world, gaining recognition for your NFT collection can be a game-changer. Proper promotion can help get your name out there and build recognition for your work.
Boost Sales: For many NFT artists, their collections are their primary source of revenue. Proper promotion can help increase sales and boost your revenue.
Reach New Audiences: Promoting your NFT collection is not just about self-promotion. It's also about sharing your talent with the world. Through promotion, you can reach new audiences who are interested in your unique style or looking for artists in their area. This can help you expand your reach and connect with new fans.
While there's no one guaranteed method for promoting your NFT collection, there are various approaches that you can try. By experimenting with different strategies and analyzing their outcomes, you can determine which methods work best for your collection and increase its visibility within the NFT community.
Free ways to promote an NFT collection:

Build a Community and Brand
Building a strong presence on social media is a great starting point to create a community and brand around your NFT collection. It's not just about having a large number of followers, but engaging with those who are genuinely interested in your work. Keeping your followers updated about your NFT collection's progress is crucial to maintain their engagement.
Participating in local events is another effective way to promote your NFT collection. Don't limit yourself to online promotion; create an impact in the physical world as well. You can organize meetups with other local artists or participate in local art competitions to increase your visibility and attract attention to your work.
This approach can also provide opportunities for networking and connecting with like-minded individuals who share your passion for NFTs.
Look for collaborations
Collaborating with other NFT creators can be an effective way to gain exposure for your collection. There are many dedicated Discord servers and Telegram groups for NFT projects where you can connect with other creators and explore collaboration opportunities. However, it's important to be mindful and avoid spamming the group with links, as this can lead to being banned. Instead, focus on engaging in genuine conversations and building relationships with other creators in the community. Through these connections, you may discover opportunities to collaborate on joint projects or cross-promote each other's work, ultimately expanding your reach and attracting new audiences.
Get to the featured drops on the marketplace
Getting your NFTs featured on marketplaces can be a great way to gain exposure and increase sales. However, to reach the featured drops section, you usually need to negotiate with the platform directly. Some marketplaces have a dedicated web page for featuring drops, such as KnownOrigin which creates a page each week highlighting 4-5 featured drops along with a countdown to the release. MakersPlace also provides a similar feature with descriptions, images, and teasers for upcoming drops. On the other hand, Nifty Gateway posts a schedule for the upcoming week on their website and Twitter. If your NFTs get featured, the marketplace will promote them on social media, giving your work even more exposure.
Produce a quality content connected with your NFT collection
Producing high-quality content related to your NFT collection can help attract organic traffic and revenue to your NFT business. To rank your website on the first page of Google and engage readers, you need to create informative and engaging content. It doesn't have to be groundbreaking, but regular updates on your NFT business can help build trust with visitors. LarvaLabs, the creators of CryptoPunks and Autoglyphs, are a great example of producing engaging content with a limited number of blog articles, keeping their devoted fans up to date on their latest activities.
Join Twitter
Twitter Spaces can be a great platform for connecting with potential fans and investors for your NFT project. It is the go-to platform for NFT discussions and offers a community where you can engage in conversations, answer questions, and share helpful links about your NFT project.
To get noticed on Twitter Spaces, it's essential to approach it with the right tone. Being friendly and helpful, and focusing on building relationships with others is crucial instead of promoting your project outright. If you're having trouble getting noticed, consider setting up an AMA session or hosting a live event to connect directly with potential fans and investors.
To get started, try joining Twitter Spaces hosted by other influencers in the NFT space to get a feel for what topics are being discussed and participate in the conversation. You can also host your own Twitter Spaces to share more about your NFT project and engage directly with your audience. There are endless possibilities for connection and engagement on Twitter Spaces.
Organize a giveaway
Hosting a NFT giveaway is a popular method to create enthusiasm and anticipation for a new NFT collection within the community. The giveaway can involve NFT collectibles or physical artwork pieces. Usually, artists require participants to follow them on social media, tag a friend in the comments, and share the post on their Instagram Story or retweet it. This generates excitement around your NFT collection, pleases your followers, and helps you reach a larger audience.
Start promoting your collection in advance
Many NFT creators make the mistake of prioritizing the creation of their NFTs over their promotion, but it's crucial to start promoting your NFTs well in advance to avoid getting lost in the flood of daily NFT drops. To get started, tease your upcoming drop at least 10 days before the release and gradually reveal more details as you get closer to the drop date. By doing so, you can generate interest and excitement among potential buyers, increasing the likelihood of a successful drop.
Paid ways to promote an NFT collection:

Influencer Marketing
Influencers hold a valuable asset in the NFT space: social proof. People tend to trust an influencer's opinion on a subject, which is why word-of-mouth marketing is effective. To tap into influencer marketing, you need to identify influencers in your niche with an established audience in the crypto and NFT space. After identifying potential influencers, you can negotiate a deal with them regarding the budget and promotion of your NFT on social media platforms such as Instagram and Twitter.
Order a PR article about your drop
One effective way to promote your NFT drop is through a PR article in popular themed media. Such an article can provide detailed information about your NFT collection and increase awareness among potential buyers. You can also explore other collaboration options with media outlets, such as an interview, to increase your exposure. Although such opportunities may come at a cost, they can offer valuable publicity. Alternatively, you can create a blog post on platforms like Medium with all the details about your drop and reach a wider audience.
Do paid featured NFTs drop
Featured drops are a great way to increase visibility for your NFT collection among potential buyers. These highlighted spots are often seen on prominent NFT marketplaces and crypto websites and are positioned in the most visible location on the website/newsletter. While they come at a cost, there are several popular ways to go about getting a featured drop, including newsletters and centralized NFT marketplaces like Rarible that have dedicated sections to promote paid NFT projects.
Choosing strategy
Marketing your NFT collection can be a daunting task, but there are many effective ways to increase visibility and reach a wider audience. Some of these ways include building a strong community through social media, collaborating with other NFT creators, and participating in local events. However, these are just a few examples, and there are countless other strategies you can explore to promote your NFT collection successfully. It takes time, effort, and experimentation to find what works best for your unique brand and audience. So, don't be afraid to combine different methods and create your own NFT marketing strategy. With persistence and hard work, you can achieve success in the NFT marketplace.