How to Make Your Game Popular: Tips & Tricks [2023]
05 Jul, 2023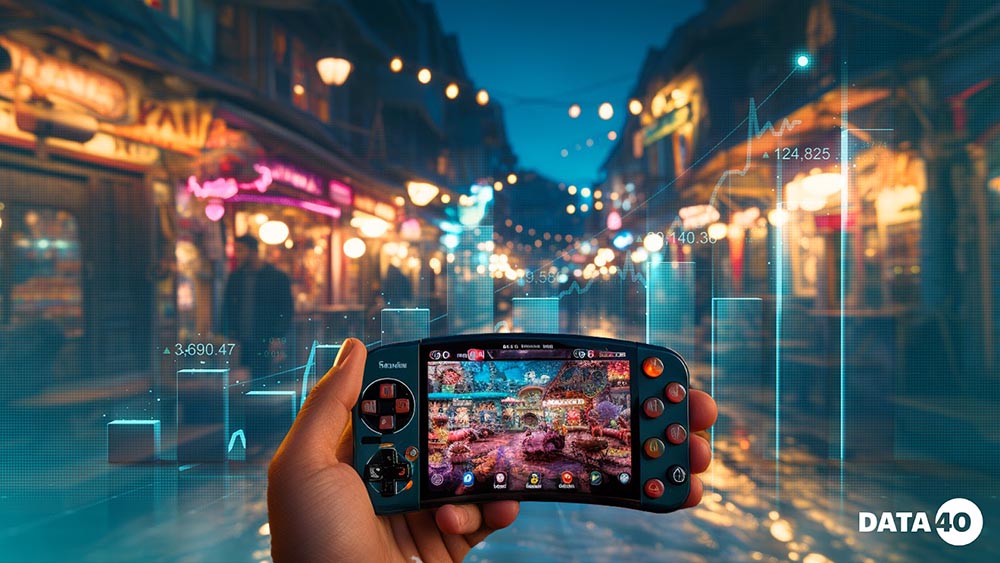 In the vast world of games, where hundreds of new projects pop up every day, competition among developers is becoming increasingly fierce. Simply creating an exciting and high-quality game no longer guarantees success by itself. Companies need to overcome serious obstacles and find ways to stand out among the crowd. This is where a powerful tool comes into the scene in the form of game promotion. A sort of spotlight useful for putting individual titles on the map in this oversaturated market, it serves to attract player attention and helps games achieve high positions on popular app charts.

But it often happens that developers also face problems when it comes to promoting their product. This includes high market competitiveness, budget limitations, difficulties in attracting and retaining players, as well as constantly changing platform and search algorithm requirements.
Are you ready to make your game more enticing for its target audience and ultimately successful? Then let us figure out the way to make it so!
How to move quickly and effectively in the gaming market?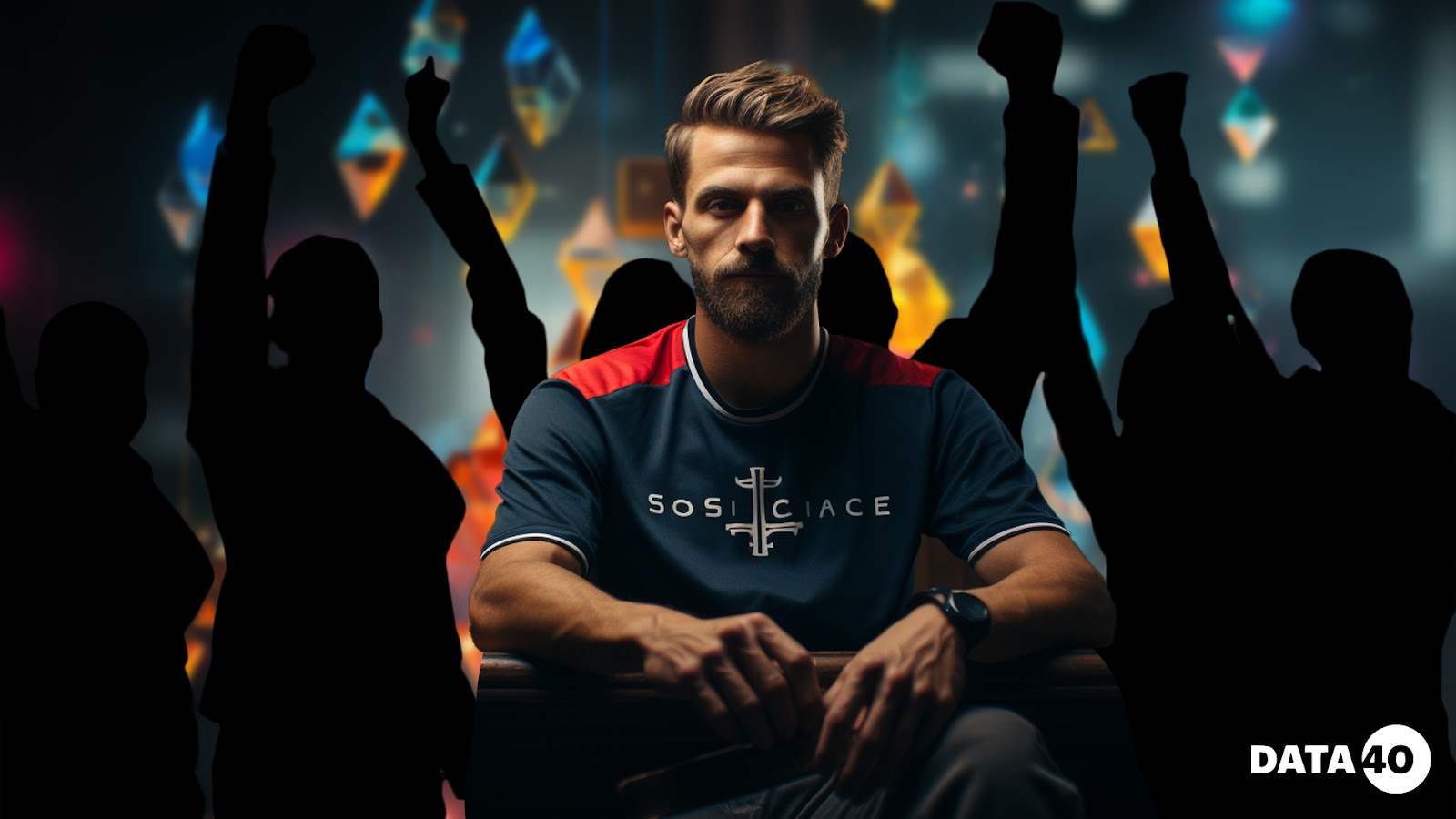 In order to promote your game expeditiously and effectively, it is imperative to consider several key factors.
First, conducting a thorough market study and understanding your target audience is crucial for successful game promotion. This entails delving into current market trends and player preferences as well as studying competition and potential opportunities. However, a significant challenge arises due to the diverse nature of the gaming market, with players having varying wants and needs. Consequently, the company must embark on extensive and intricate testing, meticulously analyze data, and identify the most promising audience segments to tailor their marketing efforts accordingly. It is important to note that this undertaking requires a considerable investment of both time and financial resources.
Additionally, leveraging appropriate marketing tools and channels is paramount in this endeavor. The gaming industry is teeming with various marketing techniques, including social media and influencer marketing, content marketing, email marketing, and optimizing game visibility on app stores. Nonetheless, choosing the most suitable tools and channels can pose a challenge in itself. Each game possesses unique characteristics and caters to specific player demographics. Thus, understanding the target audience preferences and behavior is critical in determining which marketing strategies will yield optimal results. This necessitates meticulous research, painstaking analysis, and a willingness to experiment and identify the most effective kind of approach.
Companies venturing into game promotion without specialized knowledge and expertise may encounter significant hurdles, such as the need to conduct in-depth market research, identify target audience segments, select the right marketing tools and channels, or distinguish their game in a highly competitive environment. Considering the complexity and demanding nature of effective game promotion, it becomes apparent that underprepared companies risk losing a substantial amount of financial investment and waste a lot of effort by attempting to navigate this intricate process alone. Fortunately, there is a viable alternative, as one can always seek the assistance of a professional game marketing company.
When developers choose to enlist the services of a professional game marketing company, potential outcomes can be significantly different. By partnering with an experienced marketing team, one gains access to a wealth of knowledge, expertise, and resources that can propel their product to new heights.
First and foremost, a marketing company specializing in the gaming industry will conduct comprehensive market, target audience, and competitor analysis. This research-driven approach allows them to identify unique selling points of the game in question and devise a tailored marketing strategy to effectively reach the intended customer base.
Thanks to their expertise with various marketing tools and channels, a professional marketing company can employ a multi-faceted approach to game promotion, leveraging social media platforms, influencer marketing, online advertising, content creation, and public relations to generate buzz, increase visibility, and attract potential players.
Additionally, a marketing company can utilize their network of industry connections and partnerships to secure collaborations, sponsorships, and cross-promotional opportunities, further expanding the title's reach and attracting an even wider audience. One of the significant advantages of working with a marketing company is their ability to optimize and track marketing campaigns. They can monitor key performance metrics, analyze user engagement, and make data-driven adjustments to ensure maximum efficiency and return on investment.
By entrusting the marketing aspect to professionals, companies can focus on their core strengths of game design, development, and innovation. This collaborative approach allows for a seamless integration of marketing efforts with the game's vision, ensuring consistency and alignment in brand messaging. Finally, engaging a professional game marketing partner increases the likelihood of achieving rapid and impactful game promotion. Their specialized knowledge, industry insight, and proven strategies can help the game stand out in a competitive market, attract a larger player base, and ultimately drive revenue growth.
I recommend reaching out to Data40, a professional game marketing company that can provide comprehensive solutions for promoting your game. With their expertise and experience in the gaming industry, they can help you navigate the complexities of game promotion and maximize your chances of success.
Data40 is poised to be your ultimate game marketing solution
Data40 is a professional research agency that offers proven experience in providing comprehensive and reliable analytical data. With over 15 years of experience in the gaming, gambling, and blockchain industries, its specialists have honed their skills in developing methodologies and conducting advanced research, analytics, and marketing.
The company knows better than anyone the importance of prompt and reliable information for making informed business decisions, so it uses advanced tools and methods to collect and analyze data from various sources. The team provides research, data processing, and analytical services divided into two main categories – ready-to-use and individually tailored solutions. It strives to provide exceptional value to its customers by providing timely and informative results to expand the business's ability to make data-driven decisions.
Comprehensive competitor analysis conducted by Data40 helps its clients to strategically position themselves in the market and allows them to obtain valuable information about their competitors' strategies, strengths, and weaknesses. In addition, the agency's experts monitor market trends and keep tabs on emerging technologies and changes in legislation, ensuring that partner companies can stay flexible and diversified, ultimately matching their customers' needs.

Let us look at how Data40 experts can help gaming platforms gain a competitive advantage and succeed in the respective industry:

Comprehensive Competitor Analysis:
The agency specializes in conducting in-depth competitor analysis in the gaming industry. Using advanced data analysis tools and techniques to collect and analyze data on competitors' strategies, products, services, and market positioning, it helps gaming companies gain valuable information about the competitive environment to identify areas of interest and growth opportunities.
Market Research and Trend Analysis:
The agency's experts are always up-to-date with the latest trends and developments in the gaming industry. By conducting thorough market research, following industry news, and analyzing emerging trends, they provide partner companies with valuable market data, enabling them to make informed decisions and stay ahead of the curve.
Strategic Recommendations:
The agency offers strategic recommendations adapted to the client's specific goals and needs. It provides useful information in areas such as product development, marketing strategies, customer acquisition, and competitive differentiation.
Ongoing Support and Monitoring:
The agency's experts provide ongoing support and monitoring services to ensure that customer companies remain competitive in the ever-evolving gaming industry.
By choosing Data40 as your gaming marketing partner, you can tap into their expertise, resources, and industry connections to elevate your gaming brand to new heights. Their dedicated team will work tirelessly to promote your game, allowing you to focus on enhancing your offerings and delivering an exceptional experience to your customers.
I wish all the gaming companies great success in their development endeavors. While it is possible to make progress on your own, leveraging the services of a specialized company like Data40 can significantly improve your chances of success. Their expertise, resources, and in-depth knowledge of the gaming industry provide a competitive edge that can make a big difference when it comes to growth and profitability.
One of the key offerings by Data40 is their collection of ready-made research reports and datasets. These studies have been meticulously crafted to provide industry-specific knowledge, including market dynamics, consumer behavior predictions, emerging trends, and competitive analysis. By leveraging these studies, you can gain a deeper understanding of the gaming landscape and identify untapped opportunities. Moreover, Data40's team of experts is readily available to assist you with your specific needs and requirements. Whether you are looking to explore new markets, optimize your marketing strategies, enhance player acquisition and retention, or delve into regulatory compliance, their professionals will provide personalized guidance and support.
To engage with Data40 and benefit from their comprehensive services, simply reach out to their dedicated team through the contact page. They are committed to delivering tailored solutions and fostering a collaborative partnership that aligns with your business goals.