How to Close a Deal with Investors: Expert Tips
26 Sep, 2023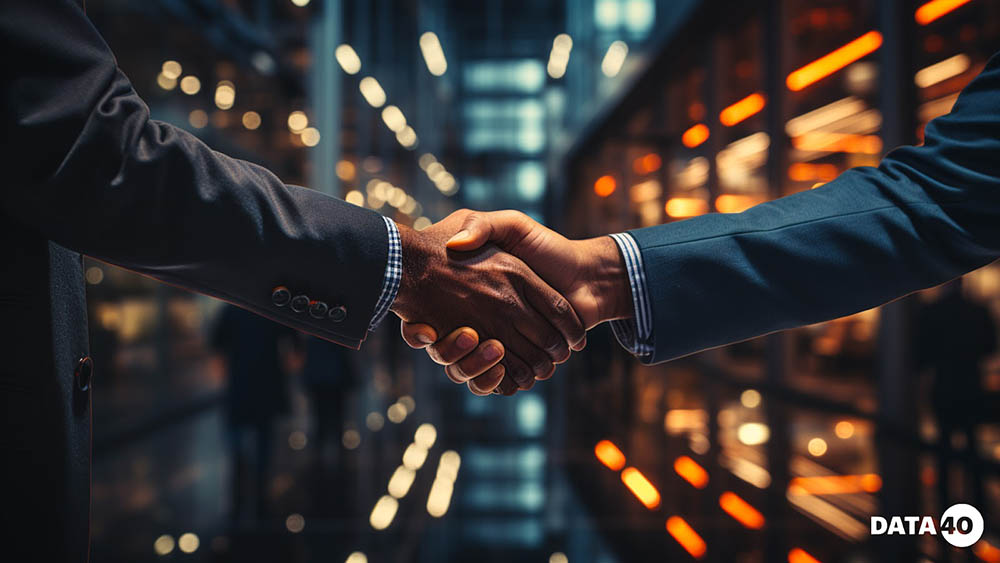 Attracting investments is vital for many business projects, and making a deal with an investor is a key moment in this process. This is a complex process that requires careful planning and preparation. In this article, we explore the steps and processes involved in securing an investment deal, the role of professional advice and legal aspects, as well as tips for successful negotiations and achieving mutually beneficial conditions in this dynamic environment.
Steps and Process of Concluding a Deal with an Investor

Step 1: identify potential investors
The initial step involves identifying potential investors who might show interest in your project. Actively engage communication networks, participate in investment platforms and conduct events or project presentations to reach out to potential backers. For instance, you can find investors on such online websites as Angelist, ACA and Golden Seeds or visit such popular events as Startup Grind Global Conference, SLUSH and 4YFN.
Step 2: prepare a comprehensive offer
Next, prepare a comprehensive offer for investors, including a well-crafted business plan, financial reports, project presentation, and other relevant documents that validate your project's potential.
Step 3: initiate negotiations
When investors express interest, the negotiation process should begin. Be well-prepared for open dialogues, be ready to answer questions, and discuss the terms of the deal.
Examples of investors' questions to the creators of the game include the following:
What is the unique value of your game in the market?
What specific plans do you have to monetize the game?
What is your forecast for the time until the break-even point is reached?
What are your strategies for retaining users and ensuring their long-term activity in the game?
What risks and challenges do you see in the development of the game, and how do you plan to deal with them?
What is your investment allocation plan for the different stages of game development?
What is your experience in the gaming industry and what successes have already been achieved?
Examples of the game creators' questions to investors include the following:
What areas of investment do you consider the most critical for a successful launch of the game?
What level of active participation would you prefer: passive financing or active influence on strategic decisions?
What is your experience in investing in the gaming industry or in other technology startups?
What criteria will you use to assess the success of the game and the return on your investment?
What additional resources or connections can you provide to support our team and product?
What are your expectations for the time of return on investment and the potential amount of profit?
Navigating such intricate transactions requires a deft touch during negotiations. Here are some tips for achieving success:
Tips for Successful Negotiations and Achieving Mutually Beneficial Conditions:

Be prepared for negotiations
Expect that negotiations with investors can be challenging and require thorough preparation. Study potential questions and arguments, devise a negotiation strategy, and be open to engaging in constructive dialogues.
Focus on mutual benefit
Seek solutions that cater to the interests of both parties. Flexibility is important, avoiding rigid positions, and exploring cooperative approaches. Be open to discussions and strive for compromises to establish mutually beneficial conditions.
Be honest and transparent
Maintaining honesty and transparency with investors is paramount. Provide accurate and reliable information about your project and its potential, as this fosters trust and strengthens the partnership.
Maintain a long-term vision
Remember that making a deal with an investor is just the beginning of a long-term collaboration. For that purpose you can use a "win-win" approach. Have a clear vision for the project's development and establish common goals to cultivate strong and lasting partnerships with investors.
Step 4: crafting essential documents for investor engagement

As you tread the path of engaging with investors and securing successful deals, it's essential to prepare a comprehensive set of documents that lay the foundation for a sound partnership. These documents not only instill a sense of confidence but also act as guiding beacons in your journey. Let's explore the significance and composition of these essential documents:
Confidentiality Agreement (NDA)
In the world of startups, the Confidentiality Agreement, or NDA, reigns supreme. This document serves as a shield of protection for sensitive information. While potential investors might not always insist on signing NDAs during negotiations, having this document in place offers peace of mind and ensures that your proprietary information remains safeguarded.
Founders' Conceptual Agreement
Often, verbal agreements are commonplace among founders, but formalizing expectations is essential. The Founders' Conceptual Agreement transcends mere verbal understanding. It holds legal weight and solidifies mutual expectations, preempting potential conflicts down the road. By establishing this agreement, founders align their visions, fostering a harmonious collaboration.
Charter for Limited Liability Company (LLC)
When founders are eager to formalize their venture, they might hastily adopt a generic charter for their Limited Liability Company (LLC). Yet, standard charters rarely accommodate the unique dynamics of startups with multiple founders. Our proposal includes a customized LLC charter that considers nuances specific to startups. It outlines withdrawal rights, preferential rights, and amped-up general meeting competencies to prevent directorial abuses.
Regulation on Trade Secrets
Protecting intellectual property is paramount for startups, but many overlook the potential of a trade secret regime. Our template for a Regulation on Trade Secrets arms startups with an effective means to shield production secrets. By adopting this regulation and sharing it with your team, you establish a framework for safeguarding valuable know-how.
Contract for Intellectual Property Rights Registration
A pivotal component of this document package is the Contract for Intellectual Property Rights Registration. Akin to the Employee Confidential Information and Inventions Assignment Agreement prevalent among American startups, this agreement empowers you to retain control over your intellectual property. Essential for all project contributors, from designers to remote programmers, this contract formalizes their commitment to transferring intellectual property rights, maintaining confidentiality, and sidestepping conflicts of interest.
Step 5: conclude an agreement
Upon successful negotiations and mutual understanding, an agreement is finalized between the parties, outlining the terms of the investment and the respective rights and responsibilities.
The Role of Professional Advice and Legal Aspects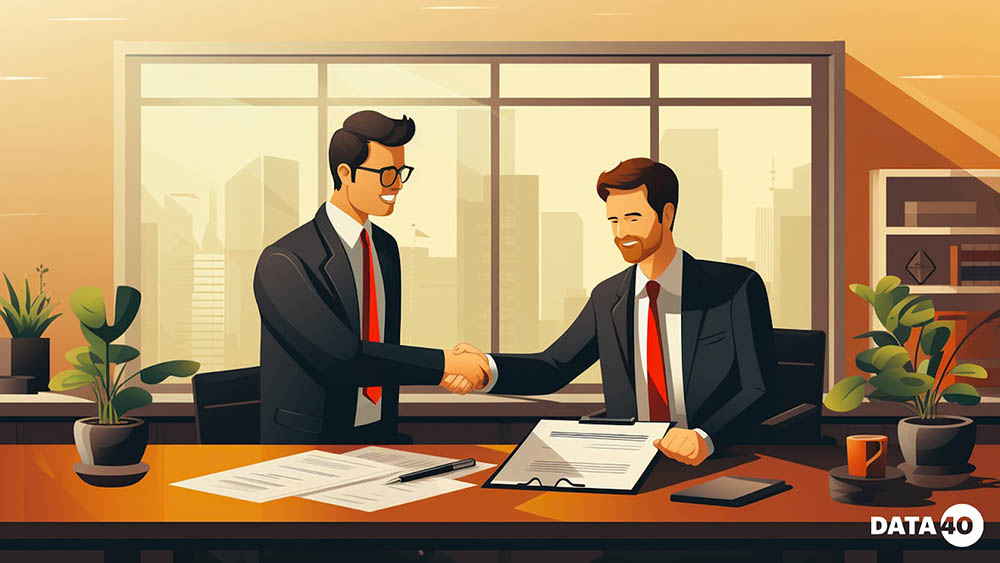 The Role of an Investment Banker
Professional investment bankers play a vital role in concluding deals with investors. They assess the business's value, determine the best transaction structure, and ensure compliance with legal requirements and regulations. Additionally, investment bankers can assist in identifying potential investors who align with your project.
The Role of Lawyers
Lawyers play an important role in the process of concluding a deal between the creators of the game and investors. Lawyers help the creators of the game understand the legislation governing investment and intellectual property, and ensure that the transaction complies with all legal norms. They also develop legal documents, such as investment agreements, which clearly define the rights and obligations of each party and protect the interests of the creators of the game. Lawyers help the creators of the game to protect their intellectual property, such as copyrights and trademarks, to prevent illegal use or copying.
A few real examples involving legal issues related to gaming include the following:
"Flappy Bird" and copies. In 2014, the creator of the popular game "Flappy Bird" Dong Nguyen decided to remove the game from the App Store and Google Play due to the stress associated with unexpected popularity. After that, many copies of the game appeared, often with dubious names and graphics, which led to copyright infringement.
"Candy Crush" and trademarks. King, the company that created the game "Candy Crush Saga", has filed for trademark registration for the word "Candy". This caused a storm of indignation in the gaming community and among other developers, as King tried to monopolize the common word, which could limit the rights of other companies to use this word in game titles.
"Scrolls" vs. Mojang. Mojang, the studio that created the popular game "Minecraft", faced legal disputes with Bethesda Studio, the publisher of the game "The Elder Scrolls". Bethesda believed that the name of the new Mojang project, "Scrolls", violated their trademarks. As a result, the dispute was resolved by a contract in which Mojang agreed not to use "Scrolls" as a single game name.
Expanding the scope of investments across multiple legal entities and jurisdictions serves as a strategic means to tap into new markets and opportunities. Investors and business owners alike recognize the value of diversifying their operations across geographies to reach broader audiences and leverage different regulatory environments. This trend has gained momentum recently, reflecting a desire for global expansion and market penetration.
Traditionally, deal structures were relatively simple, involving one target company and one investor company. The timeline for completing transactions, including legal due diligence – a process of assessing the legal aspects of a business – often took up to three months. However, the landscape has shifted. In modern scenarios, multiple legal entities across different jurisdictions participate as part of the target's operations. It's not uncommon for the target to have a presence in 2-4 countries, each serving a distinct role within a larger corporate structure. These complex structures necessitate the involvement of local lawyers to ensure compliance with local regulations.
To navigate this complex landscape, a leading consultant – usually a lawyer – assumes a pivotal role. They coordinate the efforts of a team of local consultants across various jurisdictions where the target operates. This orchestration ensures that all legal due diligence and transaction documents adhere to local laws and regulations. As a result of these intricate structures, the timelines for legal due diligence, document approval, and compliance processes have expanded. This extended timeline has pushed the average duration for supporting such transactions to three to six months.
Thus, in this complex landscape, seeking professional advice is not just a recommendation; it's a necessity. Engaging local lawyers well-versed in each jurisdiction's legal intricacies is crucial to ensure that the transaction proceeds smoothly. Legal due diligence plays a pivotal role in identifying potential risks and issues tied to the legal aspects of the business. This process helps both investors and target companies understand the legal landscape they are entering and make informed decisions.
Concluding a deal with an investor is a challenging yet critical phase in the investment attraction process. To achieve success, meticulous planning and preparation are essential. Seek professional guidance from consultants and lawyers, and implement effective negotiation strategies to secure mutually beneficial conditions, fostering enduring and successful partnerships with investors.