Flutter's review of the 2022 Financial year
10 Oct, 2023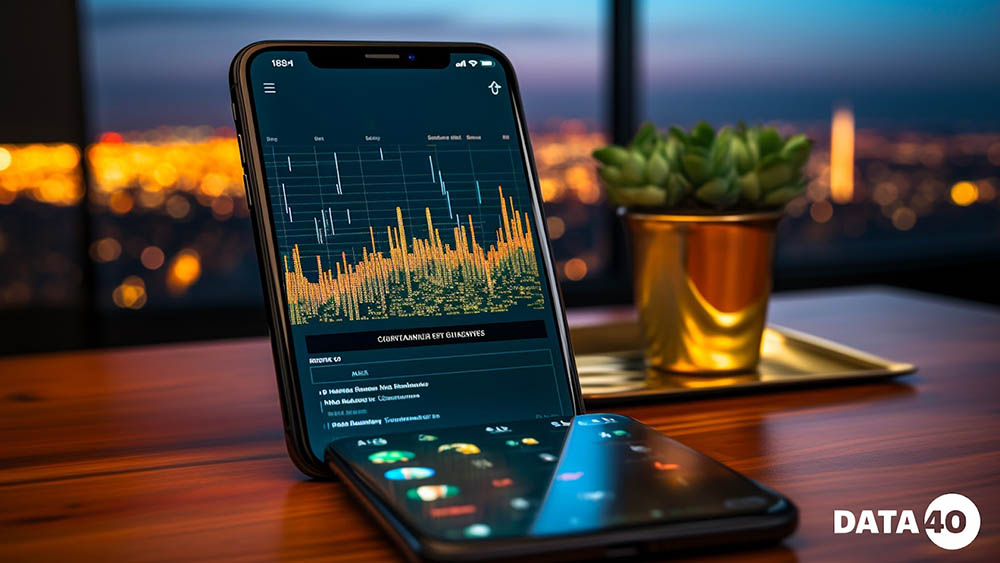 Picture this: It's 2016, and a name emerges from the bustling streets of Ireland and the UK. A name that would soon become synonymous with innovation and disruption in the world of consumer services. This name? Flutter. Founded by the visionary Peter Jackson, this public company soared onto the London Stock Exchange under the enigmatic symbol FLTR.
Flutter Entertainment is a leading global operator in the gambling and sports betting industry, boasting numerous well-known brands and divisions. In 2022, the company demonstrated impressive financial results, achieving significant revenue growth of £7.7 billion, exceeding the previous year's value by 27.45%. Shareholders of Flutter Entertainment have a significant interest in the company's success and support its growth strategy. This includes large institutional investors who see potential in this sector. The largest shareholder of the company is Caledonia Investments plc, holding nearly 10% of the shares.
Now, let's take a closer look at the current state of Flutter Entertainment. We'll analyze the company's performance based on market indicators and gather insights from industry analysts to paint a comprehensive picture.
Why Flutter Entertainment Attracts Investors?

Within the intricate landscape of high-stakes investments, few names have sparked as much intrigue and expert interest as Flutter Entertainment. A confluence of strategic prowess, innovation, and visionary leadership has propelled this company into the elite echelons of investment opportunities: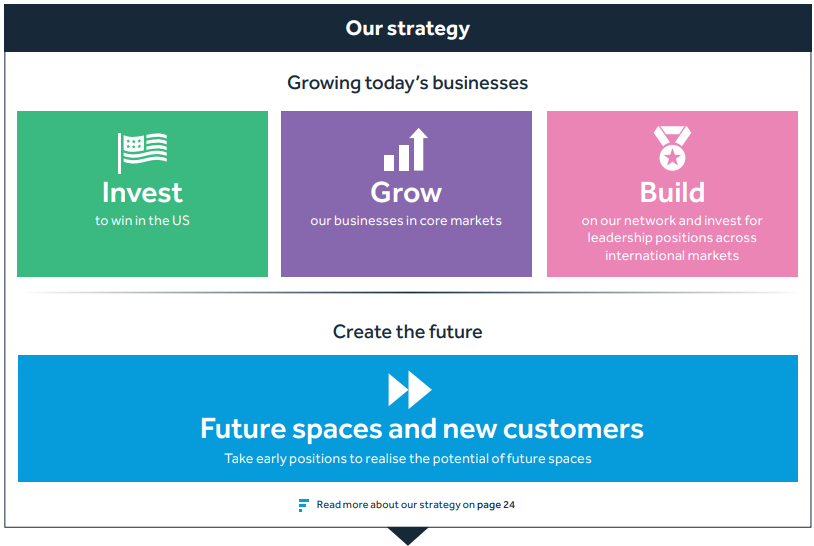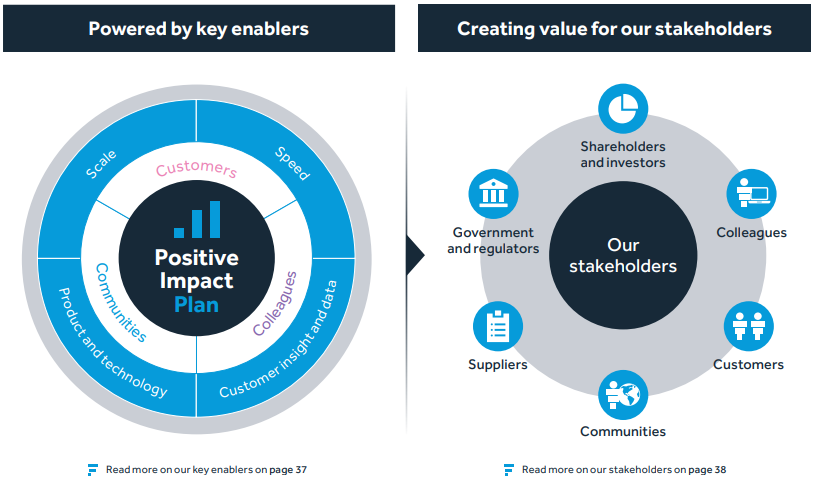 Expanding Player Base
Flutter Entertainment's commitment to growth is exemplified by the substantial increase in its player base. In the UK, the average monthly number of players surged by a remarkable 18%, indicating a strong resonance with customers.
Meanwhile, in Australia, the company saw an 8% increase in players, further solidifying its global footprint.
Product Innovation
Innovation is at the core of Flutter Entertainment's success. The introduction of groundbreaking products like "BuildABet" in Sky Bet and "Same Game Multi Bet Tracker" in Sportsbet showcases the company's dedication to diversifying its offerings. These new products not only enhance the customer experience but also keep Flutter at the forefront of industry innovation.
Operational Efficiency
Amidst the challenges of rising inflationary pressures, Flutter Entertainment has demonstrated remarkable efficiency. The company's efforts to integrate its online business in the UK and Ireland have paid off, resulting in a commendable 10% reduction in operating expenses compared to the previous year. This reflects Flutter's commitment to financial sustainability.
Strategic Investments
Flutter Entertainment is strategically positioning itself for further success. The company is determined to strengthen FanDuel's position as the number one sportsbook in the USA, a critical market. Simultaneously, they are expanding their gaming offerings and portfolio to secure a prominent market position, catering to a diverse range of customer preferences. The ultimate goal is to maintain leadership and achieve a positive EBITDA in 2023, a testament to their long-term vision.
Now that we've explored the compelling factors that make Flutter Entertainment a standout investment, it's time to unveil the tangible results of their exceptional strategies. The year 2022 proved to be a pivotal moment in the company's journey, where their unwavering commitment to innovation and growth translated into remarkable achievements.
Name
2022
YoY
2021
YoY
2020
Assets
Total Current Assets, mill £
2,899

+47.76%

1,962

+34.29%

1,461
Total Long-Term Assets, mill £
17,583

+18.69%

14,814

-4.62%

15,531
Total Assets, mill £
20,482

+22.09%

16,776

-1.27%

16,992
Liabilities
Total Current Liabilities, mill £
3,316

+59.88%

2,074

+4.64%

1,982
Total Long-Term Liabilities, mill £
6,830

+54.77%

4,413

+9.91%

4,015
Total Liabilities, mill £
10,274

+57.46%

6,525

+8.26%

6,027
Total Equity, mill £
10,337

+0.48%

10,288

-6.44%

10,996

Market Domination and Customer Value
In the fourth quarter of 2022, Flutter Entertainment achieved an extraordinary milestone by securing a commanding 50% market share among online bookmakers. Their success in acquiring, retaining, and increasing customer value outshone any other operator in the field. This impressive feat underscores their profound understanding of customer dynamics and the ability to capitalize on it.
iGaming Market Expansion
Flutter Entertainment's strategic foray into the iGaming sector paid off handsomely. By the end of the fourth quarter, they had increased their market share in iGaming to an impressive 21%. This accomplishment was the result of a meticulously executed gaming strategy that resonated with players and expanded their reach into this lucrative domain.
Financial Scale and Investment Wisdom
While Flutter Entertainment incurred a one-third EBITDA loss due to strategic investments, it's essential to look beyond the immediate financial impact. The company attained significant scale positions, with their revenue surpassing that of their closest competitor by more than $900 million. This exemplifies their forward-looking approach, where prudent investments today pave the way for substantial gains tomorrow.
While we've explored the reasons why investors are attracted to Flutter Entertainment, it's essential to acknowledge that not all stakeholders view the company in the same favorable light. Critics have raised several concerns and reservations about Flutter Entertainment's operations and impact on the industry.
Critics and Analysts Assess Flutter
Entertainment's Path
As we delve into the multifaceted landscape of this industry giant, we encounter a company that balances growth and responsibility with strategic acumen and innovation. Here, we explore the diverse perspectives that shed light on Flutter Entertainment's trajectory.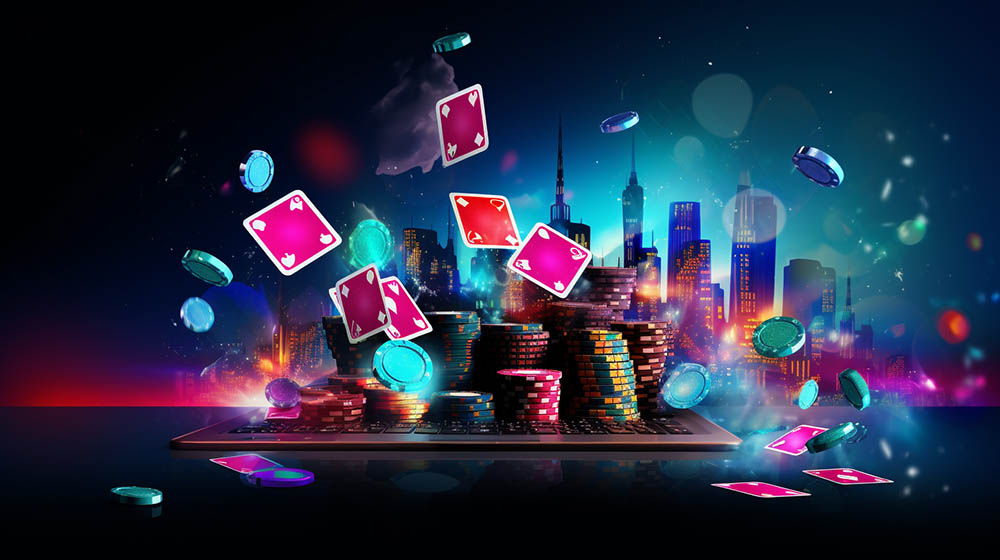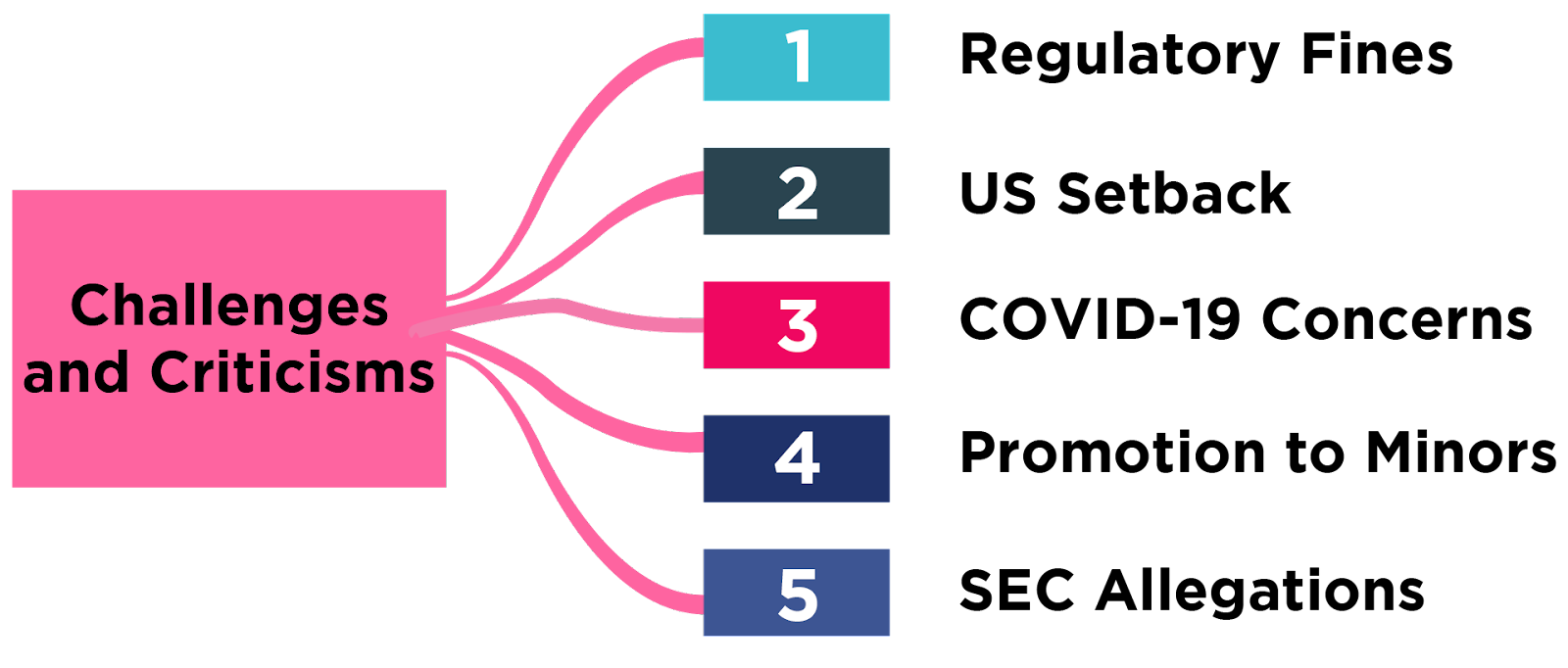 Challenges and Criticisms
While Flutter Entertainment has achieved remarkable success, it has not been immune to regulatory challenges and criticisms. These instances of critique have highlighted various facets where the company faced scrutiny:

Regulatory Fines:
In October 2018, the UK Gambling Commission imposed a £2.2 million fine on Paddy Power Betfair, a subsidiary of Flutter Entertainment, for inadequate measures to safeguard customers exhibiting signs of problem gambling and lapses in anti-money laundering checks. Additionally, in 2018, Flutter Entertainment incurred a £2 million fine for violating advertising regulations set by the UK Gambling Commission.
US Setback:
In 2020, Flutter Entertainment, the parent company of Paddy Power, faced a significant setback when it was fined a staggering $870 million (€710 million) in the United States. This financial blow led to a nearly 4% dip in the company's shares.
COVID-19 Concerns:
Further scrutiny emerged in 2020 when Flutter Entertainment was criticized for perceived lapses in preventing the spread of COVID-19 within its casinos.
Promotion to Minors:
In 2021, Flutter Entertainment received an £18 million fine for allegedly failing to take adequate measures to prevent the promotion of its products to minors.
SEC Allegations:
In 2023, the Securities and Exchange Commission (SEC) raised allegations against Flutter Entertainment's subsidiary, PokerStars, for potential violations of the Foreign Corrupt Practices Act (FCPA) related to breaches of internal accounting controls linked to the company's engagement with third-party consultants in Russia.
These criticisms against Flutter Entertainment span multiple fronts, encompassing claims of overly aggressive advertising practices, shortcomings in player protection from problem gambling behaviors, and allegations of non-compliance with the stringent rules and regulations governing the gambling industry.
Analyst's Perspective
Analysts view Flutter Entertainment's position in the industry as undeniably impressive. With a diverse portfolio of well-known brands and divisions, the company demonstrated its financial prowess in 2022, achieving remarkable revenue growth of £7.7 billion, a notable 27.45% increase over the previous year. Investor confidence in Flutter Entertainment is more than just a concept; it's a tangible reality. Large institutional investors, such as Caledonia Investments plc, have placed their bets on Flutter, recognizing the sector's potential and the company's strategic prowess.
What sets Flutter Entertainment apart is its diverse portfolio. Brands like Betfair, Paddy Power, and FanDuel don't just offer gambling and sports betting; they provide an extensive array of options, appealing to a broad spectrum of customers. This diversity fortifies the company's resilience and adaptability in a swiftly evolving industry landscape. However, the road to success is seldom free of challenges. Flutter Entertainment faces criticisms related to responsible gambling and advertising practices. Concerns about gambling addiction and the need for stricter prevention measures have arisen, along with allegations of aggressive advertising targeting minors.
In response to these challenges, Flutter Entertainment has committed to bolstering measures to combat gambling addiction and ensure advertising campaigns comply with age restrictions. Despite these hurdles, the company's strong market position and global customer appeal pave the way for expansion into new markets, driving revenue growth as articulated in their annual report.
Flutter Entertainment – Navigating Growth, Responsibility, and the Future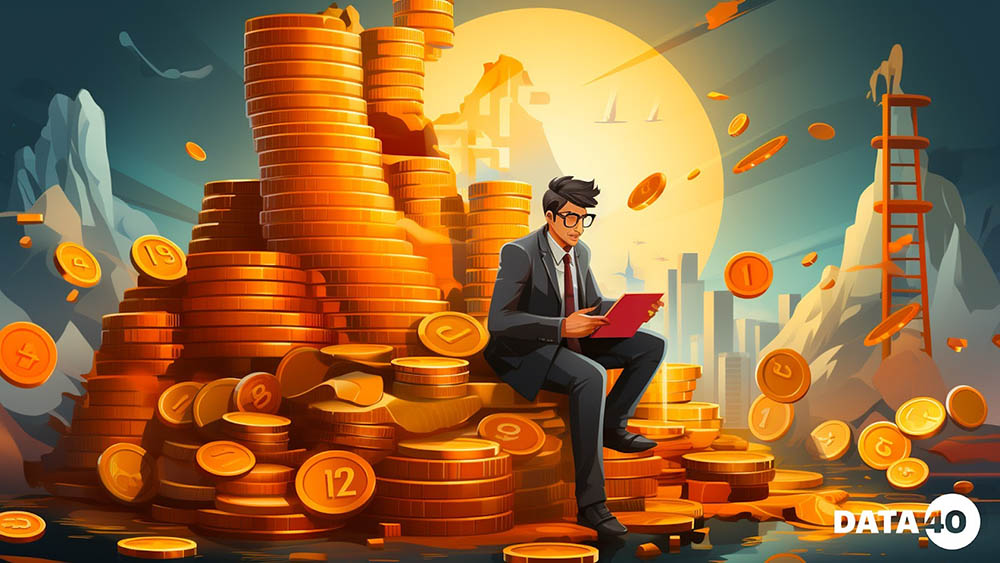 As we've journeyed through the company's strategies, challenges, and commitment to responsibility, it's evident that this is not just a player in the gambling industry but a trailblazer, navigating the delicate balance between growth and ethics. As we peer into the horizon, Flutter Entertainment is diligently researching innovative ways to engage customers and instill a culture of innovation across all its brands. They're committed to creating opportunities in new breakthrough areas, harnessing their acquired knowledge to drive business development, and leading the betting and gaming industry into an exciting future. In a world where the landscape of gambling is ever-evolving, Flutter Entertainment emerges as a beacon of strategic prowess and ethical responsibility.
Flutter Entertainment is poised to steer the course towards a sustainable, innovative, and responsible era in betting and gaming. If you seek a comprehensive overview of Flutter Entertainment's initiatives, please consult the full report. Furthermore, delving into the complexities of achieving the delicate equilibrium between openness and privacy for a public company, I invite you to explore the article,  where we delve deeper into this intricate matter.