Changing the Game: How Women in Venture Capital Are Redefining the Future
18 Oct, 2023
In the fast-paced world of venture capital, where money meets innovation, there's a significant shift happening. Women are stepping into roles that were once predominantly occupied by men, and their impact is nothing short of revolutionary. Let's hear from Sarah Rodriguez, a seasoned entrepreneur and investor, on her opinion about how women in venture capital are redefining the future.
Sarah Rodriguez is no stranger to the world of startups. Having founded and successfully scaled her tech company, she transitioned into the venture capital scene to support the next generation of innovators.
Venture capital has historically been a bit of a closed door, and for a long time, it seemed like only a select few had the keys. Now, we're witnessing a transformative change, and women are not just knocking on that door; they're kicking it wide open.
I know firsthand the importance of diverse perspectives in driving innovation. When I see more women entering venture capital, it excites me because it means a broader range of voices is being heard. It's not about sidelining men; it's about enriching the conversation with different experiences and insights.
One of the most significant impacts I've observed is the shift in investment focus. Women in venture capital tend to gravitate towards businesses that may have been overlooked in the past. There's a conscious effort to support startups led by women and those from diverse backgrounds. This is not just a feel-good move; it makes good business sense. Diverse teams bring unique solutions to the table, and venture capitalists are recognizing that.
What's truly inspiring is how these women are breaking stereotypes. Venture capital has long been associated with a certain image – think Silicon Valley in the 80s. But now, it's changing. It's not just about financial acumen and risk assessment; it's also about fostering a culture of collaboration and mentorship. This shift is not only good for the companies being invested in; it's revitalizing the entire venture capital ecosystem.
Of course, the road hasn't been smooth. I've faced my share of challenges as a woman navigating these waters. There are still lingering biases and systemic issues that need to be addressed. But the resilience of the women in venture capital is truly commendable. It's not just about us; it's about the generations that will follow. By breaking down barriers today, we're creating a more inclusive landscape for the entrepreneurs of tomorrow.
What I find most exciting is the ripple effect of this change. Success stories of women in venture capital are not just inspiring other women; they're challenging the status quo for everyone. It's a win for innovation, a win for business, and ultimately, a win for a more equitable future.
In essence, women in venture capital aren't just changing the game; they're rewriting the rules.
Certain steps

Embracing Change:
Venture Capital has traditionally been a bit of a boys' club, but that's changing. Women are stepping into the scene, bringing fresh perspectives, diverse insights, and a unique approach to investment. They're not just fitting into the existing mold; they're reshaping it.
Diverse Voices, Diverse Investments:
Imagine a world where your investment choices reflect a wider range of experiences and ideas. That's what women in Venture Capital are bringing to the table. By championing diversity, they're not only supporting businesses led by women but also those representing various backgrounds and cultures. This shift towards inclusivity is not just good for business; it's good for everyone.
Breaking Stereotypes:
Venture Capital has often been associated with a particular image: a group of men in suits making decisions in closed rooms. But the reality is changing. Women in Venture Capital are challenging stereotypes and proving that success in this field knows no gender. They're showing that effective decision-making comes from diverse perspectives and a mix of talents.
Nurturing Innovation:
Investing is not just about putting money into companies; it's about fostering innovation and driving positive change. Women in Venture Capital bring a unique approach to nurturing innovation. They often prioritize collaboration, mentorship, and a long-term view, creating an environment where startups can thrive and grow sustainably.
The Ripple Effect:
When women succeed in Venture Capital, it's not just a win for them individually; it's a win for the entire ecosystem. Their success inspires the next generation of women to dream big and aim high. This ripple effect creates a more inclusive and balanced future, where talent knows no gender boundaries.
Challenges and Triumphs:
Of course, the journey hasn't been without its challenges. Women in Venture Capital have faced obstacles, from biased perceptions to systemic barriers. Yet, their resilience and determination have propelled them forward. By sharing their stories, they're not just overcoming challenges personally; they're dismantling barriers for those who will follow.
The Future Looks Bright:
As more women enter Venture Capital, the landscape is evolving. The future looks bright, with increased diversity, fresh ideas, and a more inclusive approach to investment. It's not just about women joining the game; it's about changing the game itself.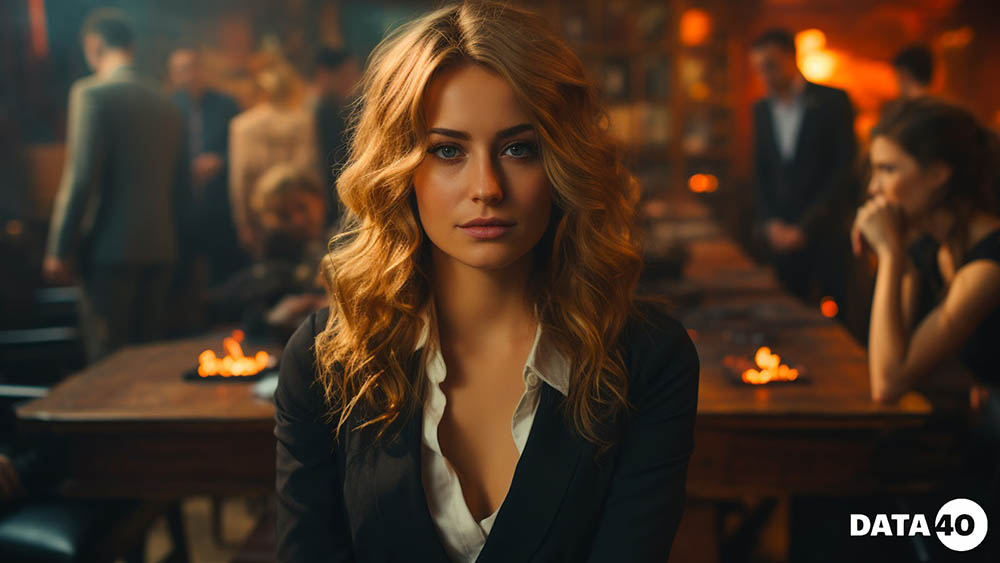 In conclusion, the impact of women in venture capital is profound and transformative. By challenging stereotypes, bringing diverse perspectives, nurturing innovation, building networks, and serving as role models, women are not only redefining the future of venture capital but also contributing to a more inclusive and equitable business ecosystem. As we witness this positive shift, it's clear that the game is changing, and women are playing a crucial role in shaping the dynamics of investment and entrepreneurship.