The most important blockchain events in 2023
20 Jun, 2023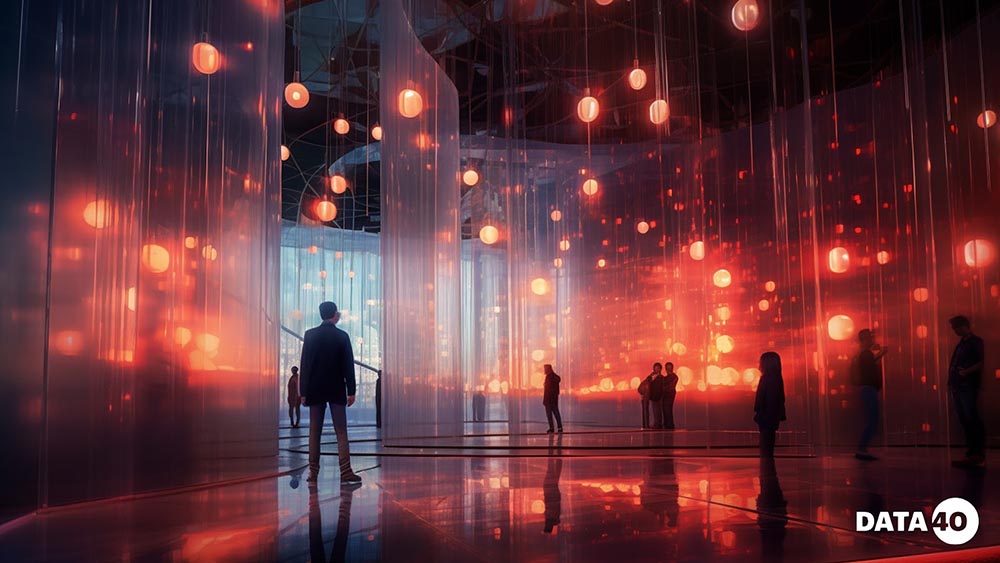 I will explore some of the most captivating blockchain events that have gathered global leaders and have been marked by iconic moments and groundbreaking announcements. Not only will I delve into these events, but we'll also uncover the latest innovations and highly anticipated announcements that are bound to captivate the blockchain community.
Key themes of the blockchain events and expos in 2023

Investment ideas:
Get valuable information about the blockchain investment landscape. At these events, they will talk about investment strategies, market trends and upcoming financing opportunities in the blockchain space. They will open up projects and startups for you that can potentially disrupt industries and bring significant profits: The Alternative Investment Management Summit London Edition 2023, La blockchain summit.
Breakthrough trends:
At such events, you will talk about new trends that are changing the blockchain industry. You will look at breakthrough trends that are revolutionizing the way we interact with technology and with each other: AI in Finance Summit New York.
Exciting Announcements:
Discover new partnerships, product launches, regulatory updates, and strategic initiatives that will shape the future of blockchain: WEB3.
Cutting-Edge Innovations:
Cutting-edge innovations are at the forefront of technological advancements, driving significant changes across various industries. These innovations push the boundaries of what is possible and have the potential to revolutionize the way we live, work, and interact. Here are a few examples of cutting-edge innovations that are shaping the future: ICBC 2023.
Revolutionary Applications:
Explore the most promising use cases and applications of blockchain across various industries, including finance, healthcare, gaming, logistics, and more. You know how blockchain is transforming traditional processes, enhancing transparency, and creating new economic opportunities: Metacon 2023.
As the blockchain industry continues to develop and expand, it is important to closely monitor the key trends and innovations shaping its trajectory. The year 2023 promises to be a turning point for blockchain, with innovative developments and transformational achievements on the horizon. Let's find out what awaits us at the most important exhibitions and events.
Innovations at Top Exhibitions and Events
Through our Blockchain Events and Expos Calendar 2023, I have curated a diverse range of conferences, seminars, and exhibitions where these themes will be explored and discussed by industry leaders, innovators, and enthusiasts. I have chosen the most innovative and important events of this year in each direction.
For example, the AIM Summit, launched in 2015, is a leading alternative investment management summit that gathers and connects investors and managers in the world of alternatives (hedge funds, private equity, venture capital, private debt, digital assets, fintech) with global industry leaders. Hosted by Draper Goren Holm, La blockchain summit is the leading conference & expo focused on cryptocurrency investing, building, and mainstream adoption. This is the preeminent industry conference that cannot be missed – featuring insightful fireside chats with the most accomplished, powerful and astounding list of industry leaders and speakers.
WEB3 Expo Global is going to be a compelling event that will bring together entrepreneurs, innovators, and disruptors to explore the potential of Web 3.0. With the emergence of a new internet that is changing how we invest, interact, live, and work, thought leaders need to come together and share their insights on how this will impact the future.
AI in Finance Summit New York, organized by RE•WORK will take place in New York. Speakers will share insights into recent breakthroughs in technical advancements and fintech applications including financial forecasting, trading & investment.
ICBC 2023 is Europe's longest running and biggest B2B trade show and conference. Europe's premiere cannabis business networking environment, the event attracts 350+ sponsors and exhibitors and 5000+ attendees from 80+ countries. Metacon 2023, is the main conference of Seoul Meta Week 2023, discussing the prospects and insights of the digital economy, Blockchain & NFTs & Web3, Entertainment & Content, Business & Industry.
MetaCom 2023: IEEE International Conference on Metaverse Computing, Networking and Applications. Metaverse is one of the key enablers for the future society, which is envisioned to bring a new revolution to the digital world.
I have given the exact dates of the important events of this year:
In conclusion, these events are key in the blockchain world, providing a unique opportunity for knowledge sharing, networking and the discovery of advanced innovations. They bring together experts and participants of the blockchain community from all over the world, providing a platform for discussing the latest trends, promising projects and development strategies.
However, this year's events are not limited to these events only. The next article will be devoted to the expected events this summer, which will attract attention Summer 2023: The Main Blockchain Events Await and will play an important role in the development of the blockchain industry.