The History of Blockchain Events and Expos
16 Jun, 2023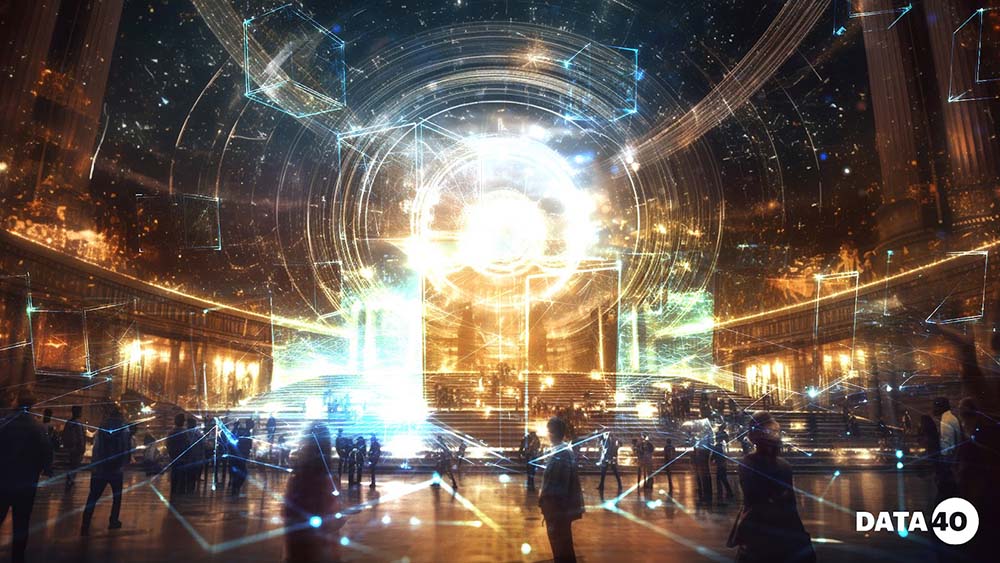 Blockchain events and expos have played a vital role in the development and advancement of the blockchain industry. This article delves into the history and evolution of these events, exploring their impact on the growth of the blockchain community. It highlights key moments and significant events that have shaped the landscape of blockchain events and provides examples of iconic gatherings and their influence on the blockchain ecosystem.

The Birth of Blockchain Events:
The first blockchain events emerged in the early 2010s, driven by the rapid growth of cryptocurrencies, particularly Bitcoin. These events served as pioneering platforms for enthusiasts, developers, and entrepreneurs to exchange knowledge and explore the potential of blockchain technology. Here are some examples of early blockchain events.
Bitcoin Conference (2011)
One of the first blockchain-related events was the Bitcoin Conference, held in Prague in 2011. It brought together leading developers, activists, and Bitcoin enthusiasts who discussed the technical and social aspects of cryptocurrency usage.
Inside Bitcoins (2013)
Inside Bitcoins was one of the first international conferences dedicated to blockchain and cryptocurrencies. It took place in New York in 2013 and gathered industry representatives, including developers, investors, entrepreneurs, and regulators. The event became a forum for discussing technological and regulatory aspects of blockchain.
The North American Bitcoin Conference (2014)
This event, held in Miami in 2014, brought together top experts and representatives from the Bitcoin industry. The conference served as a platform for showcasing new products and technologies, as well as discussing regulatory and application issues of blockchain in various sectors.
Consensus (2015)
Launched by CoinDesk, Consensus has become one of the most significant global blockchain events. It brings together leading experts, industry representatives, and investors from around the world to discuss the development of blockchain, cryptocurrencies, and decentralized applications.
These early blockchain events played a vital role in community formation and drawing attention to blockchain technology. They provided a platform for knowledge exchange, showcasing new developments, and establishing connections among participants.
Evolution of Blockchain Events:

As blockchain gained traction, conferences became vital forums for industry leaders, experts, and researchers to share insights, discuss advancements, and address challenges. Prominent events like Consensus and Devcon became synonymous with cutting-edge blockchain discussions.The evolution and expansion of blockchain events have been remarkable, reflecting the growing interest and adoption of blockchain technology worldwide. Key aspects of the evolution and expansion of blockchain events:
Global Reach
Blockchain events have expanded beyond their initial localized locations to become truly global. Major cities worldwide, including New York, London, Singapore, Hong Kong, and Dubai, regularly host high-profile blockchain events. This global reach signifies the growing recognition and adoption of blockchain technology on a global scale.
Industry-Specific Events
Alongside general blockchain conferences, industry-specific events have gained prominence. These events bring together professionals and enthusiasts from specific sectors to explore how blockchain can revolutionize their industries. For example, there are events focused on blockchain in finance, real estate, energy, healthcare, and supply chain, among others. Such industry-specific events enable in-depth discussions, tailored insights, and networking opportunities for participants within their respective fields.
Technological Advancements
As blockchain technology has evolved, so have the topics and discussions at blockchain events. Initially centered around Bitcoin and cryptocurrencies, events now delve into a wide range of subjects, including smart contracts, decentralized finance (DeFi), non-fungible tokens (NFTs), blockchain scalability, privacy, interoperability, and governance. These advancements reflect the maturation of the technology and the industry's expanding horizons.
Ecosystem Collaboration
Blockchain events have become platforms for collaboration and partnerships within the blockchain ecosystem. They facilitate connections between developers, entrepreneurs, investors, policymakers, and industry leaders. These events encourage collaboration, fostering innovation, and driving the growth of the blockchain ecosystem as a whole.
Overall, the evolution and expansion of blockchain events demonstrate the increasing maturity and global impact of blockchain technology. They serve as catalysts for knowledge sharing, collaboration, and adoption, shaping the future of blockchain in various industries and driving the overall advancement of the technology. Highlighting technological advancements, and fostering collaboration, blockchain events will continue to play a pivotal role in driving the industry forward. They provide a space for inspiration, learning, and networking, fostering an ecosystem that promotes the growth, adoption, and realization of the full potential of blockchain technology.
What Innovations will be discussed in 2023?

Many conferences and seminars are expected to be held this year, which play an important role in shaping the future. I am pleased to present to you a list of discussed innovations, which is compiled on the basis of our Blockchain Events and Expos Calendar 2023.
I have carefully selected the most relevant and promising topics that will be discussed at exhibitions and events during 2023:
Dubai Fintech Summit
The Dubai FinTech Summit 2023 will set a global benchmark for the way enterprises and governments approach financial innovation.The summit consolidates Dubai as a rising FinTech hub, encouraging startup innovation and investment under its visionary leadership. Organized by the Dubai International Financial Centre (DIFC), the event will see some of the world's most influential leaders in FinTech delivering keynotes, sharing their perspectives on industry challenges, and identifying opportunities to maximize the impact of FinTech on people, businesses, and economies.

Dubai FinTech Summit marks the first time the UAE and Dubai will host a global FinTech event of this scale and size. The event builds on the success of DIFC FinTech Week hosted in June 2022, which saw more than 1500 FinTech innovators, investment firms, banks, policymakers, and service providers in the region, discuss drivers of growth in financial services.

Taking place on 8 – 9 May 2023, at the Madinat Jumeirah in Dubai, the global event is hosting 5000+ experts, thought leaders, policymakers, and decision-makers in Dubai to discuss how they can shape a new wave of innovation, enterprise, and growth for the international financial industry.
Consensus 2023
Consensus is the largest, longest-running and most influential event in the world that brings together all sides of the cryptocurrency, blockchain and Web3 community. There could not be a more important time for this than now. This year it will be held on April 26-28 at the Austin Convention Center . In the wake of the most turbulent year in the history of cryptography, it's time to rebuild. Since its inception in 2015, Consensus has served as the basis for calibration, collaboration and decision-making for thousands of professionals and developers from around the world shaping the future of finance and the new digital economy. Consensus 2023 is a call to action for developers, investors, founders, politicians, brands and others to unite and find solutions to the most difficult problems of the crypto industry and finally realize the transformative potential of technology.
Istanbul Blockchain Week Events
Istanbul Blockchain Week is brought to you by EAK Digital, the world's leading web3 PR, Marketing and Events Agency. This year it will be held on August 21-25 in Istanbul . First founded in 2020 as the brainchild of EAK Founder and CEO, Erhan Korhaliller, Istanbul Blockchain Week was brought to life in order to bring a high-quality web3 event to Turkey.In the past, Istanbul Blockchain Week has attracted top speakers such as Sebastien Borget, David Chaum, Yoshihisa Hashimoto, Changpeng Zhao, Da Hongfei, Camila Russo, and a host of big international names alongside leading Turkish thought leaders like Ziya Altunyaldız, Osman Çalişkan, Şant Manukyan, Faruk eczacıbaşı, Uğur İbrahim Altay, and many more.Istanbul Blockchain Week was one of the biggest Web3 celebrations in 2022.
Why You Should Start Attending Blockchain Events Now?

Are you curious about the fascinating world of blockchain technology and its potential to revolutionize various industries? If so, attending blockchain events should be at the top of your priority list. These events provide a unique platform for learning, networking, and exploring the limitless possibilities that blockchain offers:
Early Exposure to Emerging Technology:
By attending blockchain events early on, you gain a valuable advantage of being at the forefront of emerging technology. Blockchain is still in its early stages, and by participating in events, you can familiarize yourself with the latest trends, developments, and use cases. This early exposure can position you as an early adopter and give you a competitive edge in your industry.
Networking Opportunities:
Blockchain events attract a diverse range of professionals, including entrepreneurs, developers, investors, and industry experts. These events provide a fertile ground for networking and building connections with like-minded individuals who share your passion for blockchain technology. You can form valuable partnerships, seek mentorship, and explore collaboration opportunities that can further your blockchain journey.
Knowledge Expansion:
Blockchain events offer a wealth of educational resources, including keynote speeches, panel discussions, workshops, and interactive sessions. By attending these events, you can expand your knowledge base, deepen your understanding of blockchain concepts, and stay up to date with the latest advancements. You'll have the opportunity to learn from industry leaders and gain insights that can enhance your professional growth.
Investment and Career Opportunities:
As the blockchain ecosystem continues to evolve, there will be an increasing demand for skilled professionals and investment opportunities. By attending blockchain events, you position yourself at the center of this growing ecosystem. You can explore potential career opportunities, meet potential employers or investors, and stay informed about job openings and investment prospects within the blockchain space.
Inspiration and Motivation:
Immersing yourself in the vibrant atmosphere of blockchain events can be highly inspiring and motivating. You'll be surrounded by individuals who are passionate about blockchain and its potential to revolutionize industries. The energy and enthusiasm at these events can spark new ideas, ignite your creativity, and fuel your determination to make a positive impact in the blockchain space.
In conclusion, starting to attend blockchain events now offers numerous advantages. It allows you to gain early exposure to emerging technology, build valuable connections, expand your knowledge, explore investment and career opportunities, and find inspiration in a community of blockchain enthusiasts.

In our next article, I will delve into an exciting topic Where Innovation Meets Events. I explore the epicenter of blockchain innovation, examining the city's ecosystem, major players, regulatory frameworks, and groundbreaking projects that have positioned it as the thriving hub for blockchain technology.