The Business Bridge Between Asian and European Game Markets
17 Nov, 2022
People doing business in Europe and the U.S. often have no idea about Asia — its products, competition, or the market in general. However, entering the Asian market is not as difficult as it may seem at first glance. On the one hand, the weak competitiveness of Asian companies compared to the global giants opens up tempting prospects for foreign companies aiming to make a splash in the Asian market. Recognizing the relatively low level of development in Asia, local publishers are trying to earn money by selling better quality localized games developed abroad. Thus, some major companies simply buy foreign studios, which puts additional pressure on local developers. On the other hand, simply translating a quality western title into the local language and providing the right marketing is often not enough to succeed.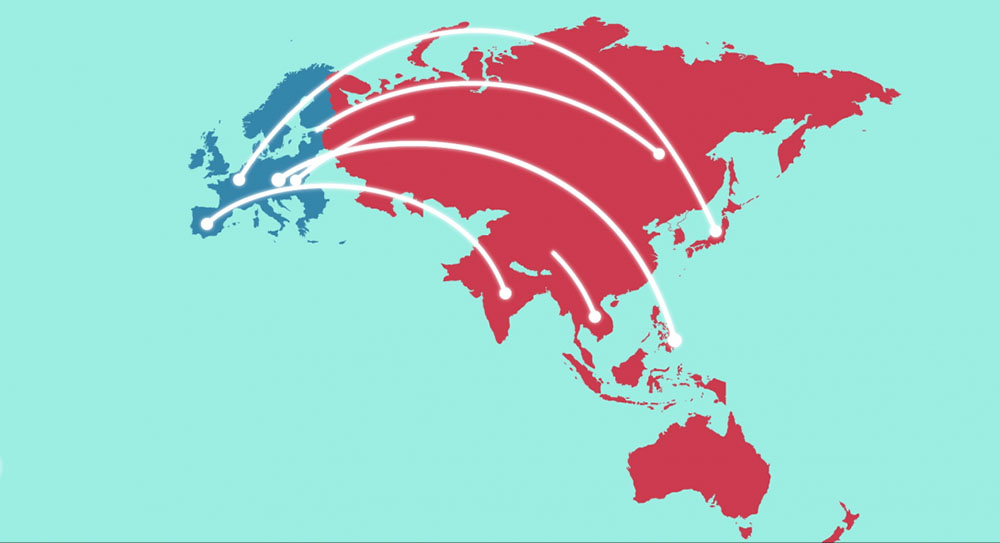 All of this increases the need for a bridge between Asia and Europe. The building blocks for this bridge can be divided into 4 main categories:
Competitor Perception
The first part of the bridge is to be aware of the fact that Indochina is the region where the majority of the world's population lives. Even if your individual future customer's solvency in these countries is lower — their sheer numbers are phenomenal, with over 4 billion people. Even if your title is not going to be released in China, understanding your competitors' products, knowing their features, as well as customer needs, will help sell your future products or boost your brand's image on the Asian market.
Distribution & Advertising Channels
Lack of understanding in regard to distribution and promotion methods can be a source of many problems. There are plenty of such channels on the Asian market that could seem unusual for a European or North American business owner. These include local social media, search engines, popular messengers, and even mobile marketplaces with none of them having any connection to the advertising tools that are considered standard in the Western world.
Payment Methods
In-game payments can be an issue. In order to publish a service in Asia-Pacific, you will need to be able to accept local currencies. The countries here have their own card formats and popular e-commerce systems. Basically the only thing that has already united and bridged the gap between Europe and Asia is cryptocurrency. In general, however, to start accepting continental Chinese funds a person needs to dig surprisingly deep as there is almost no information or instructions available on the subject, but getting the hang of the local payment tools is an absolute necessity.
Legal Basis
Many Asian countries have a bunch of legal restrictions and will require you to produce an appropriate license for things that one can often do without in the rest of the world. Please refer to my previous article, Game Promotion Peculiarities on the Asian Markets.
Separately, these four components limit a business's access to the Asian market in certain niches, despite the fact that there are a huge number of people here. With an innovative b2b product from a Western market, highly competitive in Asia, you can get an array of customers right away, but, without proper guidance and lacking the attention to details in the face of these four barriers, your efforts might not ultimately pay off. Nevertheless, all four of these elements are relatively easy to overcome and implement, especially if you employ a market intelligence agency, such as our own Data40 Team that can gather data on all of your potential Asian competitors.
In fact, for almost any product, starting your own version and expanding into Asia Pacific is nearly always much cheaper than it seems at first glance and can achieve higher-than-expected sales potential. There is, however, a phenomenon of Asia Pacific "blindness," and that is where we come in as a team that will help you make the first few most important steps right. We can help understand the competition or analyze the market by gathering information on a huge number of local venture capital cases, including their estimated revenues. Our role here is quite clear: we are the builders of bridges between Europe and Asia, analyzing early-stage games and their revenue in China and other Asian countries, scouting and collecting competitor data, finding potential partners, and even acting as a contractor that will take care of all these issues.
Alternatively, you can hire competent employees working in all of these fields. The distribution market houses a huge number of agents who can help build this proverbial bridge. There are agencies that will be willing to help to make all the necessary payments and even narrowly specialized lawyers.