SiGMA.world: The Ultimate Destination for iGaming Industry Leaders and Innovators
Mar 27, 2023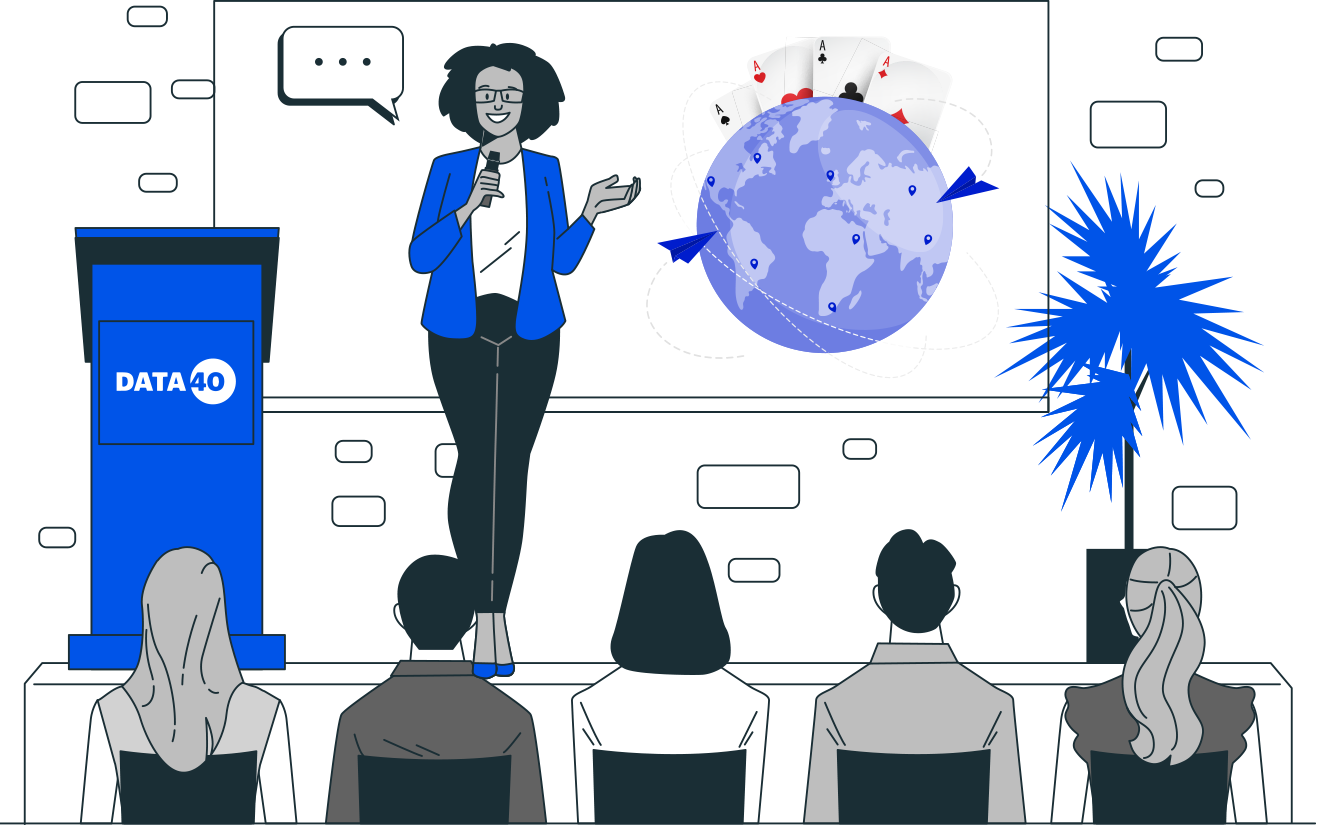 The iGaming industry has experienced exponential growth in recent years, driven by advancements in technology, increased internet accessibility, and a shift in consumer behavior towards online gaming. To keep up with the rapid pace of change and foster innovation, industry leaders and stakeholders converge at the annual SiGMA.world summit and expo. This major event is known for its role in shaping the future of gaming, offering a platform for networking, knowledge sharing and business opportunities. In this article, we will provide an overview of SiGMA.world and explore its significance in the global iGaming landscape.
What is SiGMA.world?
SiGMA.world is a leading international event organizer specializing in the iGaming industry. Founded in 2014 by Eman Pulis, it has quickly established itself as a prominent platform for networking, learning, and showcasing innovations in the realm of online gaming. SiGMA.world's mission is to unite the global iGaming community by providing a central meeting point for professionals from various sectors, including online casino operators, software providers, payment solutions, regulators, and affiliates.

SiGMA.world's flagship event, the SiGMA Summit, takes place annually in Malta, a renowned iGaming hub. Over the years, the organization has expanded its global presence by launching additional events such as:
SiGMA Eurasia;
SiGMA Asia;
SiGMA Americas;
SiGMA Balkans/CIS;
SiGMA Europe;
SiGMA Africa.
In 2018, SiGMA.world introduced AIBC (AI & Blockchain Summit), a new event vertical that concentrates on frontier technologies such as Artificial Intelligence, Blockchain, Fintech, and Big Data. AIBC has quickly become a leading conference in its field, bringing together experts, entrepreneurs, and investors to discuss the latest developments, challenges, and opportunities in these innovative technologies. AIBC events take place in multiple locations around the world, including Malta, Dubai, and Manila, ensuring a truly global perspective on the impact of frontier technologies.
Following the success of AIBC, SiGMA.world debuted the Affiliate Grand Slam (AGS) in 2019. AGS is an event vertical dedicated to digital marketing and affiliation, offering a platform for industry professionals to share their knowledge, experiences, and strategies in the ever-evolving world of online marketing. AGS provides attendees with a comprehensive understanding of the latest trends in digital marketing, as well as insights into successful affiliate programs and partnerships.
The Annual Summit and Expo
Held annually, the SiGMA.world summit and expo is a multi-day event packed with insightful conferences, panel discussions, and workshops led by international experts. These sessions cover a wide range of topics, including technology, regulation, marketing, and business development, offering attendees valuable insights into the latest trends and best practices in the iGaming industry.
The expo floor is an integral part of the event, showcasing the latest products, services, and innovations from leading iGaming companies. Attendees have the opportunity to explore cutting-edge solutions, engage in live demonstrations, and establish strategic partnerships with potential collaborators.
The Benefits of Attending SiGMA.world
SiGMA.world offers a plethora of advantages to industry professionals who attend its various events. These benefits extend far beyond the scope of the iGaming industry, encompassing other sectors such as frontier technologies, digital marketing.
Comprehensive Learning Opportunities: SiGMA.world events provide an excellent platform for learning about the latest trends, technologies, and developments in your respective industry. With a diverse lineup of expert speakers, panel discussions, and workshops, attendees can gain valuable insights and knowledge that can be directly applied to their businesses, helping them stay competitive and agile in an ever-changing market.
Access to Cutting-Edge Innovations: The expo portion of SiGMA.world events showcases the latest products, services, and solutions from leading companies in the industry. Attendees can explore these innovations firsthand, gaining a deeper understanding of emerging technologies and trends. This knowledge can help businesses adapt and capitalize on new opportunities, ensuring continued growth and success.
Unparalleled Networking Opportunities: SiGMA.world events attract professionals from across the globe, providing a unique opportunity to forge valuable connections with potential partners, clients, and investors. These networking opportunities can lead to long-lasting relationships, collaborations, and strategic alliances, opening up new avenues for business growth and expansion.
Exposure to New Markets: SiGMA.world events take place in various locations around the world, offering attendees the chance to explore new markets and identify emerging opportunities. By attending events in different regions, industry professionals can gain insights into local trends and challenges, helping them develop targeted strategies for entering new markets and capturing a larger share of the global audience.
Enhanced Brand Visibility: Participating in SiGMA.world events as an exhibitor, sponsor, or speaker can significantly boost a company's brand visibility within the industry. These opportunities allow businesses to showcase their expertise, products, and services to a targeted audience of professionals and decision-makers, helping them build brand recognition and credibility.
Exclusive Access to Industry Insights: SiGMA.world events often feature exclusive presentations and discussions that delve into the latest industry research, data, and analytics. Attendees can gain access to valuable information that may not be readily available elsewhere, enabling them to make more informed decisions and stay ahead of industry trends.
Professional Development: Attending SiGMA.world events can contribute to an individual's professional growth, as they provide opportunities to enhance knowledge, skills, and expertise in their respective fields. The knowledge gained at these events can also contribute to career advancement, as professionals become more valuable to their organizations by staying up-to-date with the latest industry developments.
In summary, the benefits of attending SiGMA.world events extend far beyond the immediate networking and learning opportunities. By participating in these events, industry professionals can gain a competitive edge, expand their business horizons, and contribute to their personal and professional growth in the dynamic world of iGaming.
Although SiGMA.world has its roots in Europe, its influence extends far beyond the continent. Recognizing the importance of the global iGaming market, SiGMA has expanded its presence through regional events, such as SiGMA Americas and SiGMA Asia, catering to the unique needs and interests of different markets. These regional events offer a more localized experience for attendees while maintaining the high standards of quality and expertise synonymous with the SiGMA brand.
Final thoughts
SiGMA.world has cemented its position as the ultimate destination for iGaming industry leaders and innovators. The annual summit and expo offer a comprehensive platform for learning, networking, and discovering the latest trends in the sector. By attending SiGMA.world, industry professionals can stay ahead of the curve, forge valuable connections, and capitalize on new opportunities in the ever-evolving world of iGaming. And Data40 visited one of them, a more detailed report on the SiGMA Eurasia exhibition in Dubai is in the next article.
Our services