Overview of Online Casino Games
10 Mar, 2023
The gambling industry is characterized by dynamic and ever-changing trends, and new casino games are frequently introduced to meet the market's increasing demand. With many new games, variations, and types, it would take several years to try them all, if you were to play a new game every day.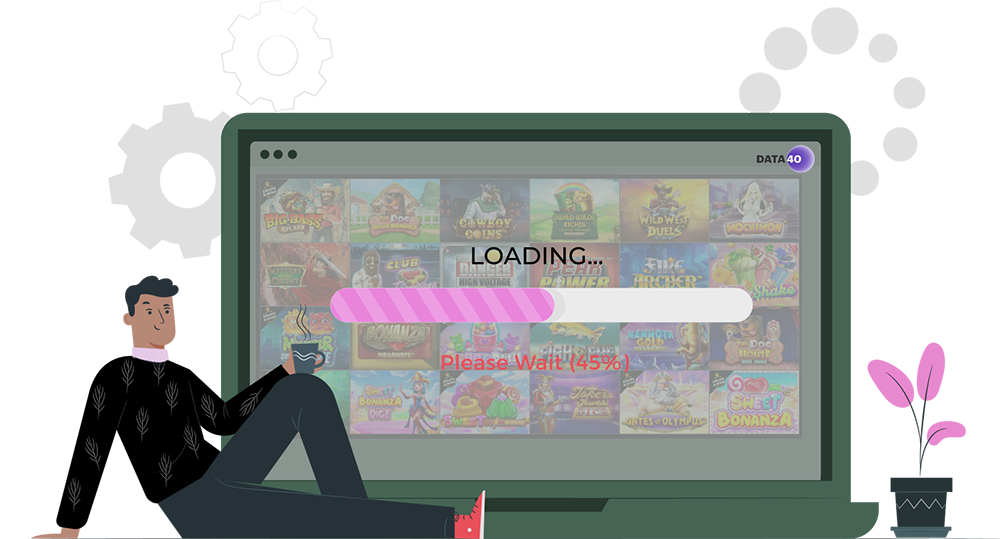 Many of the new games are simply interpretations of the classics, maintaining the essence of casino games where success is based on winning or losing.
As we mentioned, game providers categorize games into various groups to enhance the convenience of players:

Table games. Games of chance played against the casino with one or more live dealers typically involve players placing their bets on a specific area of the table. The gameplay is then governed by the rules of the game.
Slot machines. Players spin reels and attempt to match symbols on paylines to win prizes, with outcomes determined by a random number generator. They are prevalent in many casinos as a popular form of iGaming and are available in a diverse range of games and themes.
Specialty games. A unique type of casino game that doesn't fall into the standard categories of table games or slot machines. These games offer players unconventional gameplay experiences and include keno, bingo, scratch cards, and arcade-style games. With simpler rules and lower minimum bets, specialty games cater to a wider range of players. They are typically designated sections of online casinos labeled as "specialty games".
Closer look at the games from each category:
Baccarat
House Edge ~ 1-14,5%
Category: table games. It is a card game where two hands, the "player" and the "banker", are compared. Each round of play, also known as a "coup", has three possible outcomes: "player" (the player has the higher score), "banker", and "tie". There are three popular variants of the game, including punto banco, baccarat chemin de fer, and baccarat banque. In punto banco, players are forced to make moves based on the cards they are dealt. However, in baccarat chemin de fer and baccarat banque, both players have the ability to make choices. The odds of winning are in favor of the bank, with a house edge of at least 1 percent.
Rules: In order to win at baccarat, players must aim to have a hand value closest to 9. Cards numbered 2-9 are worth their face value, while 10s and face cards are worth 0, and Aces are worth 1. Players can bet on the banker's hand, player's hand, or a tie. After dealing the top cards to each hand, a third card may be drawn under specific conditions. If the player's hand is 6 or 7, they stand, but if it's 5 or less, they draw another card. The banker's hand is played according to predetermined rules based on the player's hand and whether a third card was drawn. The hand closest to 9 wins, with corresponding bets paid out accordingly. If both hands have the same point value, bets placed on a tie will win.
Craps
House Edge ~ 1-16%
In this dice game players place bets on the outcome of a pair of dice rolls. Players can bet against each other in a game called "street craps", or against the bank in "casino craps".
Rules: Players have the option to bet on the shooter to win or lose, or on specific numbers to appear. The first roll, known as the "come-out" roll, determines the initial outcome. If the come-out roll is a 7 or 11, bets on the shooter to win are paid out. However, if it's a 2, 3, or 12, bets on the shooter to lose. If the come-out roll results in any other number, it becomes the "point", and the shooter continues to roll until they either roll the point again (winning bets on the shooter) or roll a 7 (losing bets on the shooter). Players have the option to place additional bets as the game progresses, and the game concludes when the shooter either wins or loses.
Pachinko
House Edge ~ 2-15%
Category: slot machines. A mechanical game that originated in Japan and is often used for gambling, as well as being an arcade game. It serves as a low-stakes, low-strategy gambling option in Japanese iGaming, similar to slot machines in the Western world. Pachinko parlors can be found throughout Japan and often include a variety of slot machines, resembling a typical casino in appearance and operation. Modern pachinko machines incorporate both mechanical and digital elements.
Rules: Players use a plunger to shoot small steel balls into the machine, aiming to hit specific targets. As the balls drop through a series of pins, they may land in certain pockets, earning players additional balls. These balls can be exchanged for prizes, such as toys or snacks. The game often features flashing lights, music, and other sensory effects to enhance the excitement and engagement of the experience.
Slot Games
House Edge 5-20%
Slot games involve players spinning reels that contain different symbols. The goal is to align matching symbols across a specified payline or multiple paylines to receive a payout. The principle of the game is the same for all types of slot games, including:

Scratch cards
House Edge 7-30%
Category: specialty games. Scratch cards, sometimes referred to as scratch-offs or scratchers, are a type of lottery game that involves players scratching off a ticket to reveal whether they have won a prize. Typically made of cardboard, the ticket has a coating that conceals the information printed beneath it.
Various types of casino games cater to different interests and skill levels. Table games such as blackjack, roulette, and craps allow players to utilize strategy and make decisions that can impact their outcomes. Slot machines and video poker offer fast-paced action with the potential for substantial payouts. Specialty games like keno, bingo, and scratch cards provide unique and unconventional gameplay that can be both enjoyable and profitable.
This list is not exhaustive, as there are many other types of casino games available, each with its own rules, strategies, and odds. In the upcoming article, we will explore types of poker. Whether you're an experienced gambler or a beginner, there is a casino game that is suitable for you.