How to track more than 400+ blockchain events this year?
22 Jun, 2023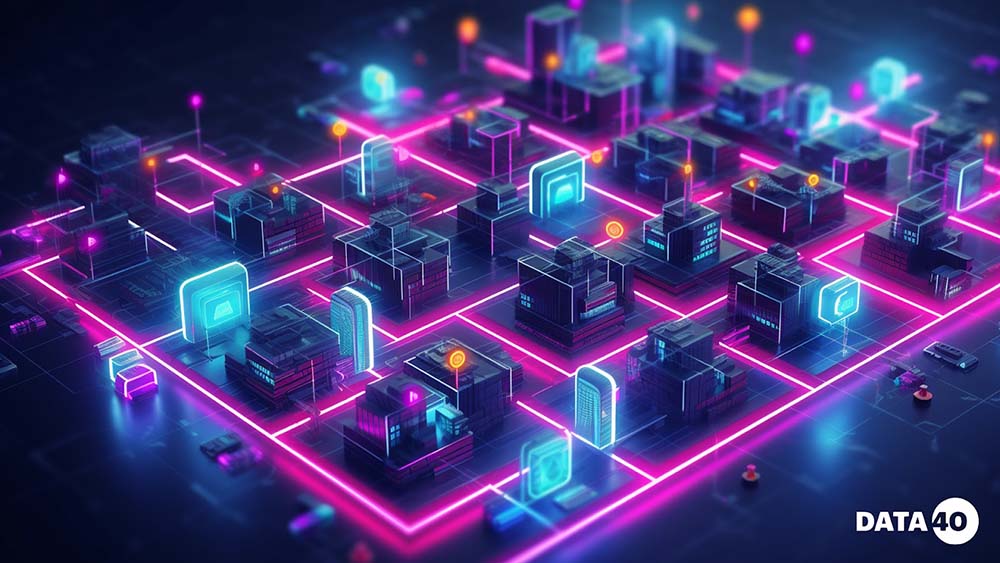 In the era of digital innovation, blockchain technology is central, providing transparency, security and decentralization. Blockchain events for 2023 represent important information for many people and companies. However, the complexity of tracking these events is becoming an increasingly urgent problem.
Why is it difficult to track innovations and events in the blockchain world?
Tracking blockchain events in 2023 can be challenging due to the diversity of blockchain platforms, the lack of a centralized source of information and updates. Let's look at these reasons in more detail:

Variety of blockchain platforms:
Currently, there are many different blockchain platforms, each of which can support its own events and protocols. Keeping track of all these blockchain events is becoming a daunting task, especially for those who want to keep abreast of all the latest developments and trends.
Lack of a centralized source of information:
Blockchain technology is naturally decentralized, which means that information about events is distributed across different nodes and network participants. In the absence of a centralized source of information, tracking blockchain events becomes a difficult task, requiring the search and analysis of information from various sources.
Updates and changes:
Blockchain events and protocols may be subject to updates and changes over time. New software versions, updated protocols, or even hard rock events can affect the characteristics and schedule of events. Maintaining updated information about blockchain events requires regular monitoring and updating of data.
In previous articles, I have already analyzed the most important events of this year, the most important events of the summer of 2023. It is difficult to systematize all the information. Even if you write it down in a separate notebook, you will not be able to keep track of all the changes and activities all the time.
Is it possible to limit yourself only to the most important events of this year?

Tracking all 400+ blockchain events can be time-consuming and require considerable effort. However, I want to give a couple of arguments on this score:
Maximum knowledge:
Tracking all 400+ blockchain events allows you to maximize your blockchain capabilities. Each event presents a unique opportunity for learning, networking, and acquiring new knowledge and experience. Choosing only a few activities can limit your potential and miss out on other valuable opportunities. You can attend events related to machine learning MicroStrategy World 2023, attend major events for investors Consensus 2023 and others.
Expanding the network of contacts:
Each event provides an opportunity for networking and establishing contacts with other professionals, investors and representatives of the blockchain industry. The more events you attend, the more chances you get to expand your network of contacts and build valuable partnerships and connections. For example, MIT Bitcoin Expo 2023, AI in Finance Summit New York.
Search for new opportunities and trends:
Blockchain events are platforms for presenting new projects, ideas and innovations. Tracking various events will allow you to keep abreast of new opportunities, trends and developments in the industry. This will give you an advantage in the field of business and investment, will help you discover potential prospects for your project or business.
So, tracking all 400+ blockchain events allows you to unleash your full potential, get a wide variety of information, strengthen your reputation and network of contacts, as well as be aware of new opportunities and trends in the field of blockchain.
How not to miss events?
Various events taking place in different countries, at different times and on different topics can confuse even the most experienced member of the blockchain community. However, there are solutions that can help us deal with these problems:

Using personalized notifications:
Instead of relying solely on a blockchain calendar, you can use tools to create personalized notifications about specific events that interest you. This can be via a mobile app or email notifications. Thus, you will receive information about upcoming events, registration deadlines and other important updates directly on your device, which will facilitate tracking and planning.
Blockchain Calendar events and expos:
One of the most effective solutions for tracking and organizing blockchain events is the use of a blockchain calendar of events. The blockchain calendar is an innovative and convenient platform where all 400+ events can be organized and presented in an understandable form. It allows participants to easily find and track blockchain-related events by filtering by country, date, topic and other parameters.
Using specialized platforms and communities:
Tracking all 400+ blockchain events can be a daunting task. However, there are specialized platforms and communities that collect information about blockchain events and provide convenient tools for tracking and selecting events of interest to you. These platforms usually offer filters, categories, and recommendation systems to help you navigate through a large amount of information.
The blockchain calendar of events is the simplest and most effective solution for tracking and organizing a variety of blockchain events. It will help you avoid losing valuable opportunities, gain access to a variety of information, establish contacts with leading industry experts and keep abreast of the latest trends and new opportunities in the field of blockchain. Don't miss the chance to use this tool and make your blockchain experience even more productive – purchase a blockchain calendar 2023  on the website.