How many Blockchain Events are held worldwide, and what are they for?
12 Sep, 2022
Blockchains are developing at a tremendous pace, but many people still do not trust them. As a result, hundreds of events are held every year to popularize the technology and introduce new projects. All of them may differ in subject, audience, and numerous other ways, but they are united in their contribution towards the crypto industry's growth and development.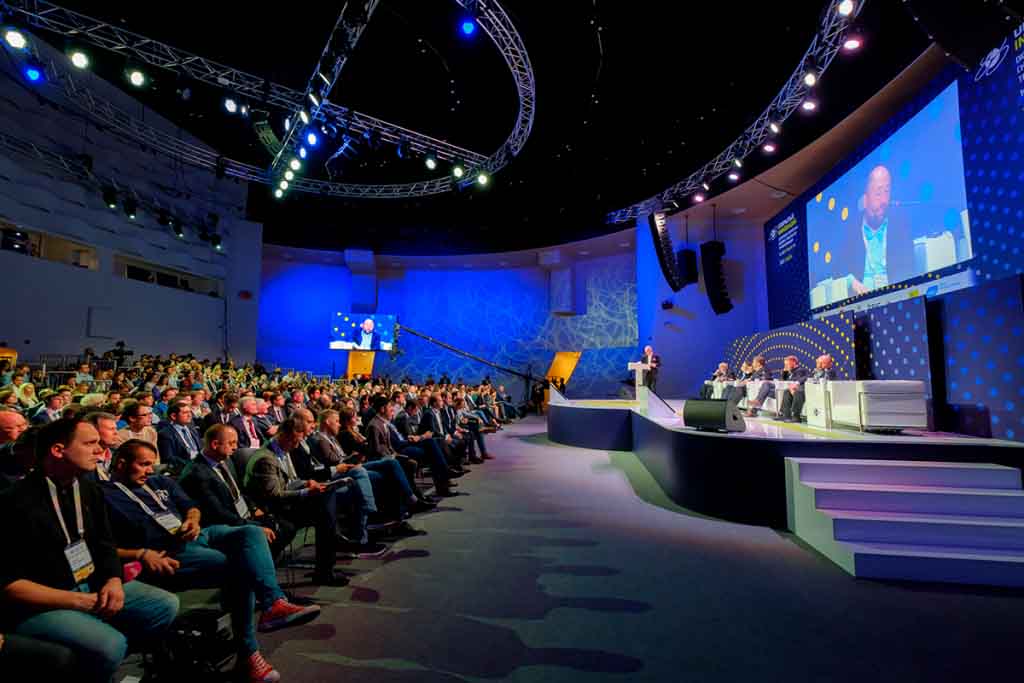 Who do these events attract?
Every year, Blockchain Events are visited by thousands of people around the world, those who are interested in understanding existing trends, looking for new technological solutions, and getting acquainted with the latest industry developments.
Often, visitors to Blockchain Events are:
Crypto enthusiasts;
Company owners looking for new solutions;
Investors aiming to spend money in the industry.
In addition, here you can quickly get acquainted with:
Technical and IT directors;
Telecommunication service providers;
Developers and start-ups;
OEMs;
Potential investors;
Venture capitalists, and many others.
Over 250 speakers can give lectures during a single large event. These often strive to present their respective companies' work or share forecasts and observations. The main goal is to unite the crypto community, make new connections and discuss critical topics.
What topics are raised at Blockchain Events?
The main agenda is undoubtedly the growth of the crypto industry. New technologies that contribute to the development and popularization of Bitcoin, Ethereum, Polkadot, Metaverse, and other blockchains are the usual point of discussion. Special attention is also given to security issues and protection against an ever-increasing number of crypto scammers.
Many imagine that Blockchain Events revolve solely around the news and innovations in the world of cryptocurrency. Blockchains, however, have long ceased to be used for transactions only. They have found applications in almost all modern industries, from logistics and tourism to pharmaceuticals and much more. Many developers work to implement solutions in various areas of human life and even artificial intelligence. These are most likely ready to share their experience and expertise at the next major Blockchain Event.
Thus, a representative of almost any industry, from crypto to engineering, will be able to find something useful there and make new, promising acquaintances.
It is assumed that, due to the onset of the "crypto winter," there will be many events this year, where discussions will be centered around stabilizing the situation and supporting crypto companies during the general crisis.
How many Blockchain Events are there?
The number of Blockchain Events is snowballing against the backdrop of technological popularization. Thus, 327 significant events are planned for 2022 and 2023, with hundreds of smaller events forming around them. So, from the end of May 2022 until December 31, 2022, a total of 277 events will be held, while 50 events have already been announced for 2023.
These events are held in 48 countries and 99 cities (excluding online-only conferences). Research reveals that events also occur on different days of the week, with 229 events (70.03%) taking place on weekdays, 90 events (27.52%) schedules for Saturday or Sunday, and 8 events (2.45%) that did not yet announce any exact dates.
Approximately 1 large event and about 100 minor events occur every day.
These numbers are only expected to grow in the following year.