Gaming vs. Gambling: exploring the differences and common ground
13 Sep, 2023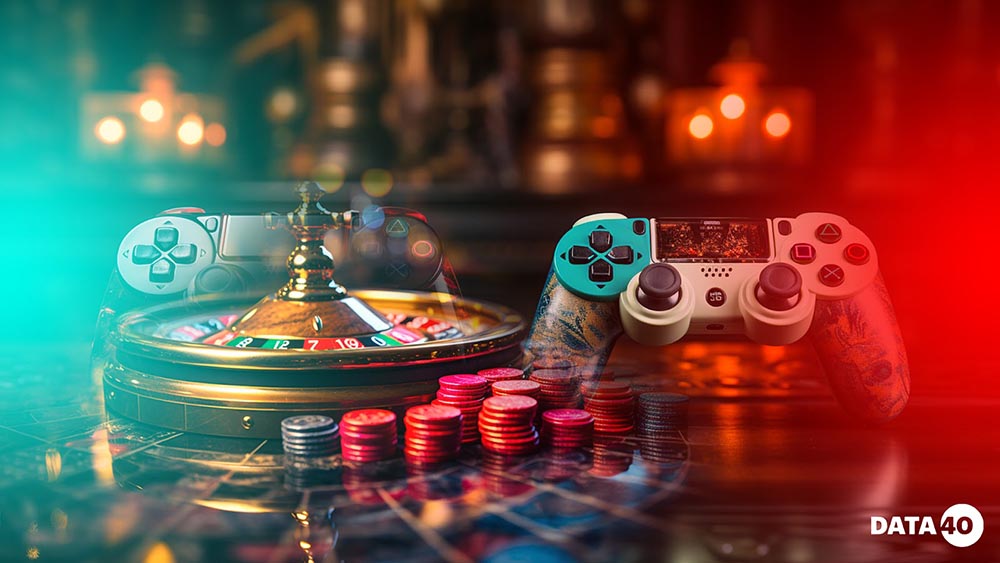 In the digital age, entertainment has taken on many forms, with gaming and gambling being two prominent industries that captivate millions of individuals worldwide. While both offer thrilling experiences, they are inherently different in their goals and mechanics. Today we want to delve deep into the distinctions and commonalities between gaming and gambling, shedding light on their respective attributes, impact on individuals and society, and the future trends that may shape these industries.
The Key Differences
Purpose
| | |
| --- | --- |
| Gaming | Gambling |
| The primary purpose of gaming is entertainment, skill development, and often, storytelling. Gamers engage in video games, board games, or other forms of interactive entertainment for enjoyment and personal fulfillment. Gaming offers a wide spectrum of experiences, from the immersive narratives of RPGs to the quick reflex challenges of action games. | Gambling primarily revolves around the pursuit of monetary gain or rewards. It involves wagering money or valuables on uncertain outcomes, typically with the intention of making a profit. The essence of gambling is risk-taking, as players knowingly put their money on the line in the hopes of winning more. |
Skill vs. Chance
| | |
| --- | --- |
| Gaming | Gambling |
| Skill plays a significant role in gaming, with players relying on their abilities, strategies, and decision-making to progress and succeed. Success is often determined by mastering game mechanics and improving one's skills over time. This focus on skill is why gaming is often seen as a form of mental exercise, fostering problem-solving, coordination, and teamwork. | Gambling relies predominantly on chance or luck. While some games may involve an element of skill, such as poker or sports betting, the final outcome often depends on random factors like dice rolls or card draws. The outcome of each gambling session is uncertain, creating an inherent risk for participants. |
Monetary Stakes
| | |
| --- | --- |
| Gaming | Gambling |
| Most video games have a fixed purchase price or subscription fee, and players do not typically stand to gain or lose money based on their performance. In-app purchases and microtransactions can be part of gaming, but they do not constitute gambling. These transactions usually involve cosmetic items or in-game advantages rather than direct monetary gains. | In gambling, the primary element is the risk of losing or winning money. Bets, wagers, and stakes are central to the experience, making it inherently tied to financial consequences. The allure of potential financial gains is a significant driver for those who engage in gambling activities. |
Regulation and Legal Status
| | |
| --- | --- |
| Gaming | Gambling |
| Video games are subject to industry-specific regulations that vary by region, focusing on content ratings and age restrictions. These regulations aim to ensure responsible gaming but do not typically involve gambling laws. The main concerns in gaming regulation relate to content appropriateness, player safety, and microtransaction transparency. | Gambling is heavily regulated in many countries to prevent fraud, protect consumers, and minimize the risk of addiction. Laws governing gambling can be strict and include age restrictions, licensing requirements, and taxation. The strict regulatory framework around gambling acknowledges the potential for harm and aims to mitigate it. |
Common Ground
Engagement and Excitement
Both gaming and gambling share the ability to engage and excite players. They often provide a sense of accomplishment, satisfaction, and adrenaline rushes that keep participants coming back for more. This shared sense of excitement is one reason why individuals find both gaming and gambling so compelling.
Digital Evolution
Both industries have greatly benefited from technological advancements. Video game graphics, virtual reality, and online multiplayer modes have enhanced gaming experiences, making them more immersive and accessible than ever before. Similarly, online casinos and betting platforms have transformed the gambling landscape, offering convenience and accessibility to a global audience.
| | |
| --- | --- |
| Gaming | Gambling |
| In recent years, gaming has seen remarkable advancements in graphics, artificial intelligence, and virtual reality. These technologies have allowed developers to create stunningly realistic worlds and provide players with unprecedented levels of immersion. Games like "The Witcher 3" and "Cyberpunk 2077" showcase the potential of these technologies to transport players to other realms. | The digital age has revolutionized the gambling industry, with online casinos, sports betting websites, and mobile apps becoming increasingly popular. This shift has made gambling more convenient, allowing players to bet from the comfort of their homes or even on the go. Live dealer games have added an extra layer of realism to online gambling, bridging the gap between physical and digital casino experiences. |
Psychological Aspects
Gaming and gambling tap into psychological triggers such as reward systems, anticipation, and competition. Both can be enjoyable and provide a form of escape from everyday life. Understanding these psychological aspects is crucial for both industries in designing engaging experiences.
| | |
| --- | --- |
| Gaming | Gambling |
| Many games incorporate reward systems, such as experience points, achievements, and loot boxes, which trigger dopamine release in the brain and keep players motivated. The anticipation of uncovering hidden treasures or conquering challenging levels can be highly satisfying, encouraging players to invest more time and effort into their gaming experiences. | Gambling leverages the same reward pathways. The thrill of winning, even on a small scale, can release dopamine and reinforce the desire to continue playing. This psychological aspect is why some individuals may develop gambling problems, as the pursuit of the next win becomes a compelling force. |
Community and Social Interaction
Both gaming and gambling have vibrant communities, with players forming connections, sharing strategies, and even competing against each other. Social interaction plays a significant role in the appeal of both activities.
| | |
| --- | --- |
| Gaming Communities | Gambling Communities |
| The gaming community is vast and diverse, with players connecting through online forums, multiplayer modes, and social media. Esports has also emerged as a significant aspect of gaming, with professional players and teams competing in tournaments watched by millions of fans worldwide. | The gambling community extends to both online and offline spaces. In casinos, players may socialize at poker tables or slot machines. Online gambling platforms often include chat features that allow players to interact while betting. Additionally, forums and online communities dedicated to sports betting or poker strategy are common, fostering connections among gamblers. |
Impact on Individuals and Society
Understanding the impact of gaming and gambling on individuals and society is critical, as these industries hold considerable sway over the lives of many.
Gaming's Impact
| | |
| --- | --- |
| Positive Effects of Gaming | Negative Effects of Gaming |
| Research has shown that gaming can have several positive effects on individuals. These include improved cognitive skills, enhanced problem-solving abilities, increased creativity, and better hand-eye coordination. Furthermore, gaming can serve as a social outlet, bringing friends and communities together through shared interests. | While gaming can be beneficial, excessive or addictive gaming can lead to negative consequences, such as reduced physical activity, poor academic or work performance, and social isolation. It's essential for individuals to strike a balance between gaming and other aspects of their lives. |
Gambling's Impact
| | |
| --- | --- |
| Positive Effects of Gambling | Negative Effects of Gambling |
| For some, gambling can be a form of entertainment and recreation. When approached responsibly, it can provide moments of excitement and leisure. Additionally, gambling can contribute to local economies by supporting jobs and generating tax revenue in regions where it's regulated. | Problem gambling, on the other hand, can have devastating consequences for individuals and their families. It can lead to financial ruin, strained relationships, and mental health issues. Recognizing the signs of problem gambling and seeking help when needed is crucial to mitigating these negative effects. |
Societal Implications
| | |
| --- | --- |
| Gaming | Gambling |
| The gaming industry has a massive impact on society. It is a significant driver of the global entertainment economy, with blockbuster game releases often outperforming Hollywood movies in terms of revenue. Additionally, gaming has cultural significance, with esports tournaments filling stadiums and attracting viewership on par with traditional sports events. | The gambling industry also has substantial societal implications. In regions where gambling is legal and regulated, it contributes significantly to government revenues and can support public services. However, it also poses challenges related to addiction, problem gambling, and the need for responsible regulation to protect vulnerable individuals. |
Future Trends in Gaming and Gambling
Both gaming and gambling industries are continuously evolving. As technology advances and consumer preferences change, several future trends may shape the landscape of these industries.
Gaming Trends

Augmented and Virtual Reality (AR/VR): AR and VR technologies have the potential to revolutionize gaming by providing even more immersive experiences. Gamers can expect to step into fully realized virtual worlds and interact with them in unprecedented ways.
Cloud Gaming: Cloud gaming services like Google Stadia and NVIDIA GeForce Now are changing how games are accessed and played. In the future, gamers may no longer need high-end gaming hardware, as they can stream games directly from the cloud to their devices.
Cross-Platform Play: As gaming communities become more connected, cross-platform play will become increasingly common. Gamers on different consoles and devices will be able to play together seamlessly.
Gambling Trends

Online and Mobile Gambling: The shift towards online and mobile gambling is expected to continue, with more players opting for the convenience of betting from their smartphones and computers. This trend also opens up opportunities for responsible gambling features and tools.
Blockchain and Cryptocurrency: Blockchain technology and cryptocurrencies like Bitcoin are making their way into the gambling industry. These technologies offer enhanced security, transparency, and anonymity, potentially changing how transactions and bets are conducted.
Esports Betting: With the rise of esports, betting on competitive gaming events is becoming increasingly popular. Esports betting is expected to grow as more esports tournaments and leagues emerge.
In this in-depth exploration of gaming and gambling, we have uncovered the fundamental differences and commonalities between these two industries. Gaming primarily serves the purpose of entertainment, skill development, and storytelling, while gambling revolves around the pursuit of monetary gain through risk-taking. Understanding these distinctions is essential for individuals to engage responsibly in both activities.
Despite their differences, gaming and gambling share common ground in terms of their ability to engage, their integration of technological advancements, their psychological effects, and the vibrant communities they foster. Recognizing these shared aspects can provide valuable insights into what makes these activities appealing to so many.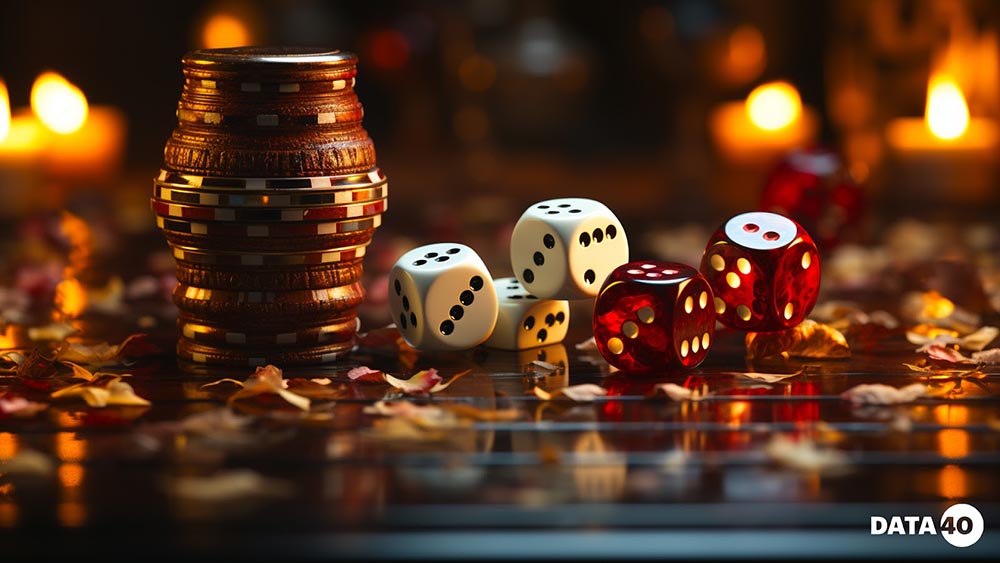 The impact of gaming and gambling on individuals and society is multifaceted, with both positive and negative consequences. Responsible engagement is crucial, whether it involves setting limits on gaming time or seeking help for problem gambling.
Looking ahead, both industries are poised for continued growth and transformation. Technological advancements such as AR/VR and cloud gaming will shape the future of gaming, while online and mobile gambling, blockchain technology, and esports betting will drive developments in the gambling sector.
Ultimately, the worlds of gaming and gambling offer diverse experiences, and individuals can choose how they wish to engage with these forms of entertainment. By staying informed and making responsible choices, individuals can ensure that gaming and gambling remain enjoyable and enriching aspects of their lives.