Free Publications For Your Blockchain Product: Guide
Aug 31, 2022
A considerable number of upstart blockchain projects get released every day. The industry grows in popularity at a tremendous rate, making it challenging for newcomers to promote themselves. The first thing for them to do is to formulate a well-thought-out marketing strategy, which begins with generating as much buzz as possible in the form of positive publications. Posting information on various services is often quite expensive, so today we would like to talk about ways of securing free publications for your fledgling blockchain project.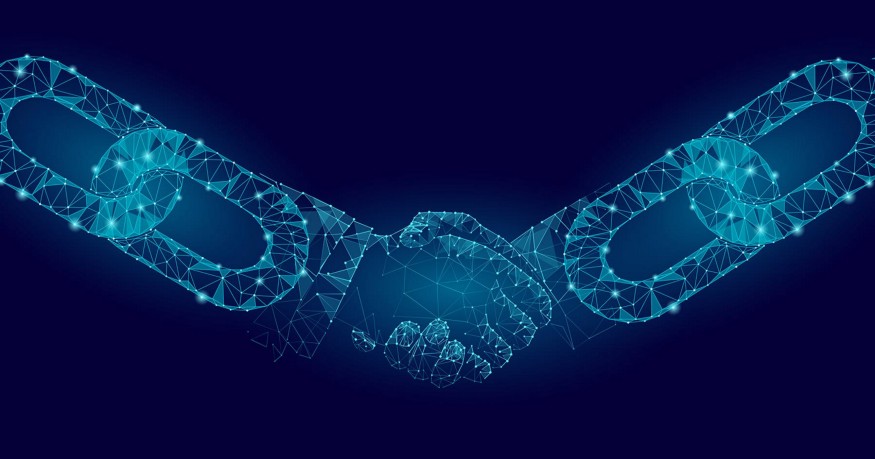 What are blockchain projects, and why are they so popular?
Blockchain is a decentralized database, initially created to make various transactions with cryptocurrencies and other assets. However, it is gradually becoming clear that the technology can also be used for numerous other purposes.
This leads us back to the present, when there are hundreds of startups using blockchain technology to verify personal data, track shipments, or keep tabs on atmospheric emissions, and even ensure the absence of harmful pesticides in agricultural products.
Moreover, some states, such as the UAE, plan to introduce blockchain tech into government structures to eliminate corruption, analyze the redistribution of money, and better record the amount of work performed by state officials.
Blockchain is, of course, still mainly utilized by the crypto industry, and NFT collections currently make up the largest share of projects based in blockchain technology, but every year sees more uses for it being invented to the great benefit of the public.
Promoting blockchain projects is expensive, however, since one must announce their work to as many crypto enthusiasts as they can in an environment where traditional marketing techniques do not always work sufficiently well.
How to get free publications?
The company I work for deals with different placement types, from the simplest to the most complex plans, and not only promotion-specific. Here I would like to share information about free blockchain product advertising opportunities based on our concepts.
Personalized Influencer Messages
As in with any other industry, people trust influencer opinions. So, if one of the significant actors on the market post information regarding your product, then the public will pay significantly more attention to its development and prospects.
Many think that influencer promos are expensive, but celebrities can advertise your product for free if they take a personal interest in it.
The process of cooperating with influencers can be divided into 2 major stages. First, you need to learn more about the work performed by the various celebrities, research their interests and hobbies, then identify the common threads with your own project. Once the prep work is done, you need to connect with select opinion leaders. Strike up casual conversations about how you admire their work and ask questions. It is best to not immediately talk about your project as this may be seen as a red flag.
Further down the line, after communications have been established, you can mention your project, neatly weaving it into the thread of the conversation. For example, you can share a post or recorded video, then remark that your project is also leaning in this direction.
If everything is done right and the celebrity likes your product, there is a reasonably high chance of them providing your project with a free publication.
Social Media
Social media is a powerful marketing tool. When creating a new blockchain project, it is necessary to register official pages on various crypto-friendly social platforms. These include Discord, Twitter, and Reddit.
Here you can attract a relatively large number of complimentary posts and form a robust community.
You can also publish messages on Bitcointalk, making it much easier to find investors and potential customers as they will be able to get acquainted with the project's White Paper at their own leisure, learning about the technology itself and the pleasant bonuses promised by the planned product.
Composing Press Releases
The primary function of a press release is to provide information about your project to a potential audience. It can be expressed in different forms: articles in specialized or social media, interviews, video clips, etc.
Writing a press release becomes much easier once you understand how it should be structured:
Title;
Lead;
Sources;
Details;
Quotes;
Additional information;
Contacts.
If your project is valid and exciting, while the press release is of high quality, you can usually find several sites that will agree to post it for free.
Mutual Posts
Practice shows that mutual posts are a reasonably effective way to promote blockchain projects. They allow you to attract a new audience already interested in the same topic.
Optionally, you can look for influencers with a similar number of followers. This will allow you to write a post that they can publish on their social media, while you in turn will share information about their project. Choose the right people to partner with, and such placements can come free and be very effective at the same time.
On Discord, you can turn to more famous NFT projects, or those equal in popularity, and agree to merge your audiences by talking up each other's products. Such cooperation must be carried out only once a certain growth milestone is reached as the key factor here is user trust. Also remember that projects whose social media is equal to yours or the ones that have smaller following will be more willing to agree to a free cooperation.
When negotiating joint posts, one must prove a good diplomat. Work out the influencers` interests and offer them something interesting in exchange for free placements and mutually beneficial publications.
Promises of Project Sales Profit
It is essential to explain why the influencer should be interested in promoting your product. You can talk about boosting a person's image or even offer benefits, tangible or not. For example, you can promise that celebrity a small percentage of all sales. In this case, you will receive advertising now, and can pay for it later, once the product is sold out.
You can also offer the influencer NFTs from your collection as a thank-you or some other assets.
Practice shows that these points can be noted as the main methods of securing free promotion with influencers you have discovered yourself or found in ready-made lists purchased from third-party sources.
What other options would you add here based on your own experience?