Comparison of Greek-themed Slots from Various Providers
Sep 01, 2022
Every gambling establishment visitor looks for the best online casino slots. There are currently available everywhere, since, in addition to the top-rated slot machines, players can look out for many bonuses. When it comes to extra functionality and return rates, it pays to stick with proven and reliable brands. Their general range is extensive, but most share certain standard features, essential to any slot machine's success.

In this article, we will look at and compare the current TOP-5 Greek-themed slots.
Gates of Olympus from Pragmatic Play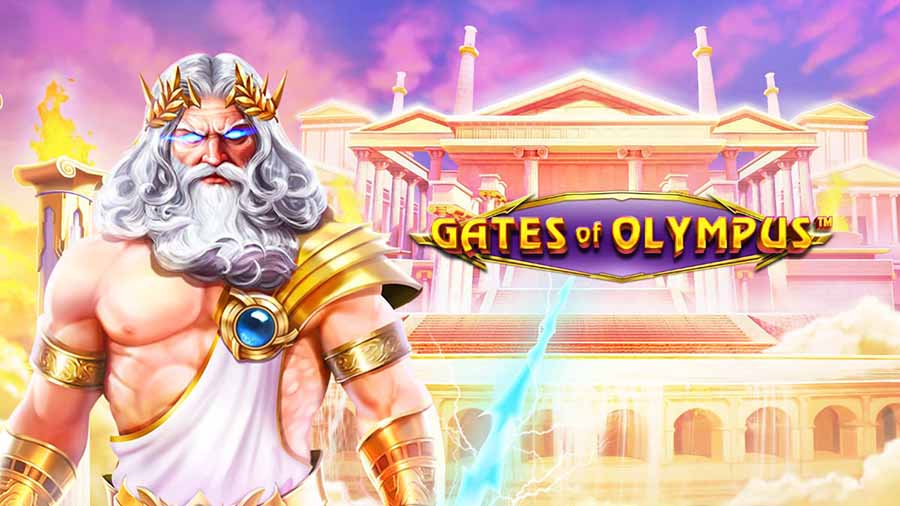 Title: Gates of Olympus;
Developer: Pragmatic Play;
Reels: 6;
Rows: 5;
Paylines: Win-All-Ways;
RTP: 96.50% | 95.50% | 94.50%;
Hit Freq: N/A;
Free Spins Freq: 1/448;
Max Win: 5,000x;
Max Win Probability: 1/697,350;
Volatility: High (5/5);
Min/Max Bet: 0.20/100;
Release Date: February 25, 2021.
The action takes place on a 6-reel, 5-row grid symbolizing Olympus, where Zeus stands to the side, ready to strike at any moment. The game is a far cry from Sweet Bonanza, and the whole experience feels magnitudes heavier than staring at a swirling pink candy land. The default RTP is roughly the same at 96.50%, while volatility has been boosted, thus getting the full 5 out of 5 rating from Pragmatic Play. Surprisingly, the potential has gone the opposite way, taking a huge hit — down from x21,100 to a mere x5,000. This, however, could be a sign that the criticism voiced regarding their sometimes exaggeratedly advertised potential has reached Pragmatic, so they adjusted the numbers to better correlate with what is realistically achievable.
Playable from 20 p/c to £/€125 per spin on any device, you win in Gate of Olympus when 8 or more matching symbols land anywhere on the grid. Winning symbols are removed from the board to allow new and existing ones to cascade down, fill in the blank positions, and possibly lead to additional winnings. As usual, the cascade system trundles on until no matching symbols remain. There are nine symbol types that can be matched together, with five being gems of various colors, and the rest represented by cups, rings, egg timers, and crowns. As to values, should you manage to land 12 or more of the four higher value symbols, you will pick up a win of 12 to 50 times your bet. As one can imagine, there are no wild symbols with this type of pay system, since that would be mental.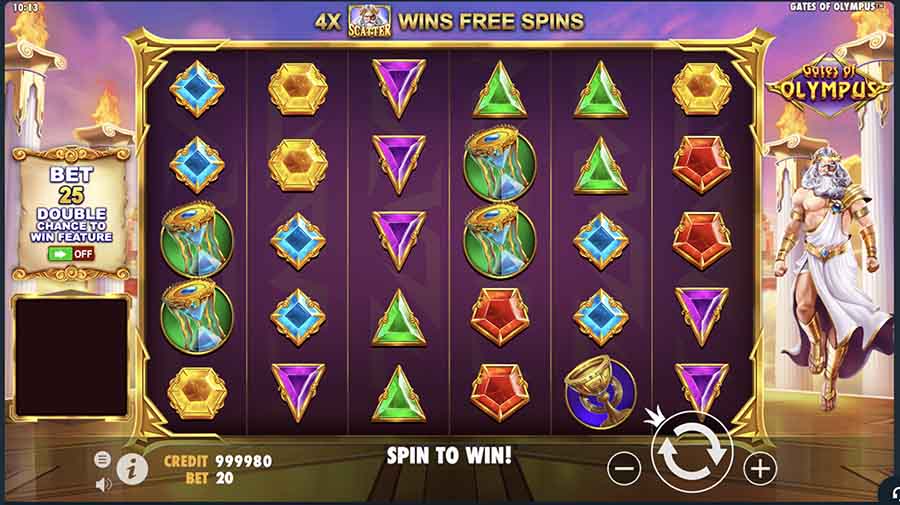 When multiplier symbols land, they display a random value between x2 and x500. If a multiplier is present, its discount is applied to the total win amount at the end of a cascade sequence. If there is more than one multiplier, their values are summed up before other calculations.
Landing 4, 5, or 6 matching symbols at once is worth a payout of 3, 5, or 100 times the bet and also awards 15 free spins. If a free spin produces a win, any visible symbols have their values added to the global multiplier. This multiplier does not reset — it either remains the same or rises throughout the round. A round can be extended, and 5 additional free spins are awarded when 3 scatters hit, with no limits on how many times this can occur.
Gates of Olympus is another example of Pragmatic Play slots that offers the Ante Bet. Engaging this feature increases the stakes by 25% and adds extra scatters to the reels, doubling your chance of triggering free spins. In some cases, a bonus buy option may be available for the x100 cost the bet.
Rise of Olympus from Play'n GO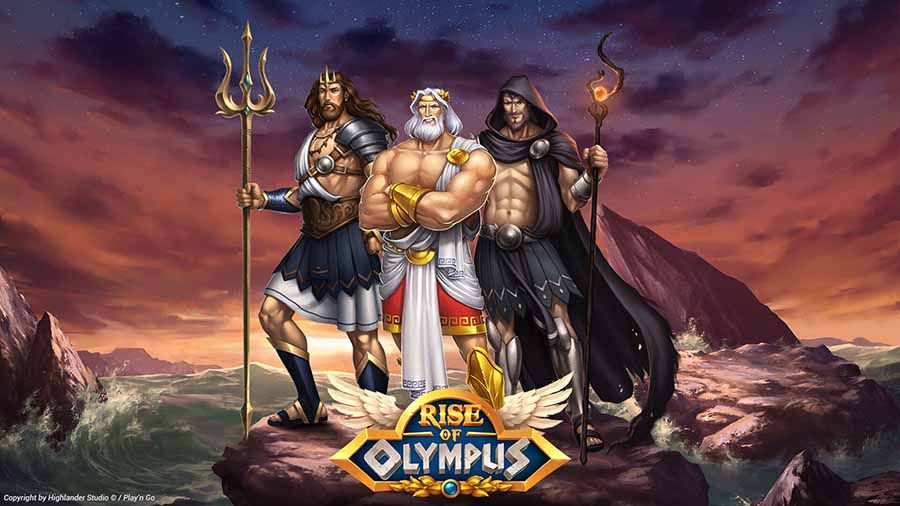 Title: Rise of Olympus;
Developer: Play'n GO;
Reels: 5;
Rows: 5;
Paylines: Cluster Pays;
RTP: 96.50% | 94.51% | 91.49% | 87.50% | 84.50%;
Hit Freq: N/A;
Max Win: 2,500x;
Max Win Probability: < 6.25e-9;
Volatility: High (10/10);
Min/Max Bet: 0.20/100;
Release Date: August 23, 2018.
Rise of Olympus is a 5×5 grid slot playable on all devices for between €0.20 and €100. This game is delivered to casinos with a 96.5% RTP, but since Play'n GO allows for varying settings, always make sure to see what RTP the version you are playing has. Symbols included in the game are bolts, tridents, helmets, and harps, three high-value symbols are represented by the Greek gods, and the main stars of the game — Hades, Poseidon, and Zeus. The most valuable symbol, however, is the Wild, worth 50 times the stake for 5 on a payline.
Winnings are earned when 3 or more symbols connect, either vertically or horizontally. Rise of Olympus is a cascading type slot, meaning that the characters are dropped in the grid to create winning combinations. When this happens, the wild symbol appears in the center, and the win multiplier keeps increasing with every consecutive drop. The spree continues until there are no more winning combinations, after which the multiplier is reset to x1.
There are two extra features included in the game:
The Hand of God triggers randomly on non-winning spins. Any of the three Gods may appear, each with their unique abilities. Hades will transform one set of symbols into another, Poseidon adds up to 2 Wilds, and if Zeus appears, two sets of any symbols will be destroyed;
Wrath of Olympus is triggered when the meter is fully charged, which is achieved by landing a 5-of-a-kind win combination with any of the God symbols. All three gods will then take turns to bless the grid set with their powers, increasing the chance of free spin activations.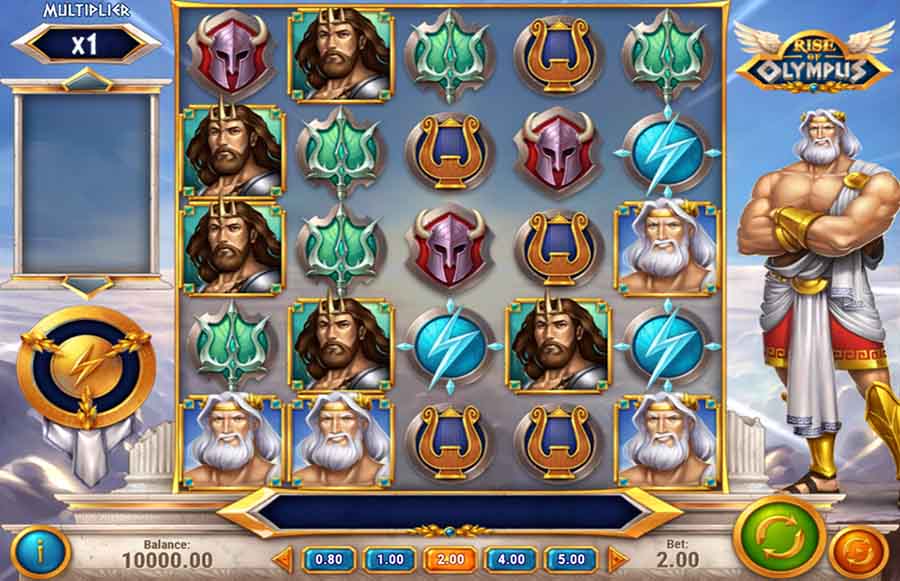 The free spins game is activated by clearing the playing area of all symbols bar the Wilds. Players will then be faced with three options, each represented by the god characters, as seen in the image above. The abilities of the particular God you choose will trigger on every non-winning spin (see "Hand of God" feature above) during the free spins, which means that if you, for example, decide to go with Poseidon, then up to 2 Wilds will be added following a losing spin.
Moreover, the multiplier never resets and can grow to a maximum of x20. Clearing the grid of all symbols awards an instant x100 win. It is also possible to re-trigger a free spins game up to 20 times by fully charging the meter.
Divine Fortune Megaways from Netent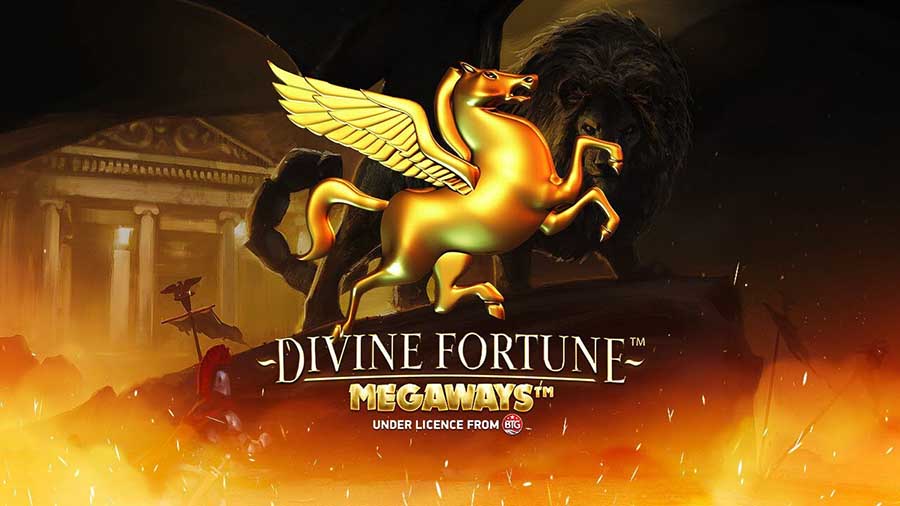 Title: Divine Fortune Megaways;
Developer: NetEnt;
Reels: 6;
Rows: 2–7;
Paylines: 117,649;
RTP: 96.09%;
Hit Freq: 40.57%;
Max Win: 25,000x;
Max Win Probability: 1/39,226,449,461 spins;
Volatility: Medium;
Min/Max Bet: 0.10/100;
Release Date: November 24, 2020.
Before the Red Tiger acquisition, NetEnt was heavily involved in reskinning of older games for the Asian market, but the merger allowed NetEnt to get their hands on a coveted Megaways license, so all of their older slots are now fair game. The first to get a new makeover was Twin Spin Megaways, a safe rehashed smash hit that got the ball rolling. The company has now turned its attention to one of their most popular jackpot slots, Divine Fortune. The original, released in 2017, came with two fixed jackpots and a progression system capable of building impressive 6-figure pots. Controversially, the Megaways version hacks this feature off, offering three modest fixed prizes instead.
Visually, NetEnt has remained faithful to the original, propping the reels up with two female statues and providing a cloudy background for Pegasus to float around. Aside from the jackpot alteration, not too many things have changed, with the layout being one of the apparent casualties. NetEnt has swapped the 5×3 format for a 6-reel Megaways one, where 2–7 symbols land on each reel. The number of symbols changes with every spin, resulting in up to 117,649 winning combinations.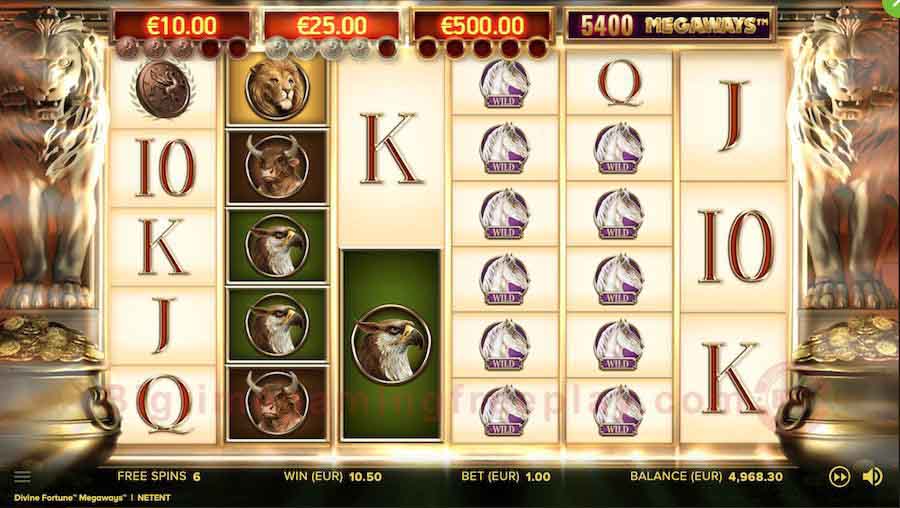 The remake can be played on any device, offering stakes from 10 p/c to £/€100 per spin. Alongside the jackpot drop, RTP has also taken a hit, now weighing in at 96.06%, a fall of half a percent. Not a significant concern, all things considered, and it may even be argued that there is not much of a real difference with the progressive contribution. Volatility remains around medium, providing regular wins and propped up by the respin feature, but balanced with low symbol values and an overwhelming number of 3-symbol wins.
As to the symbols, most of them have stayed the same as well. Five low-pay 10-A royals, backed by four premium symbols — birds, bulls, lions, and snake-haired medusas. Values range from 1.2 to 5 times the stake for combinations six characters long, which is relatively low for Megaways. All symbols require at least three-of-a-kind to score, except the Medusa that only needs 2. Pegasus lends its majestic head to the Wild, landing on all reels to replace any paying symbol. Each time a Wild appears, certain features are triggered, so let us take a look at these next.
Aside from the jackpot shake-up, most features remain faithful to the original. That includes Falling Wild Respins, Wild on Wilds, and free spins.
Whenever a wild symbol appears on the reels, the Falling Wild Respin feature is triggered after the bet wins have been paid. Falling Wilds drop by one position, awarding a respin, until they vanish off the reel entirely. Players are treated to one final respin once the Falling Wild has disappeared.
The Wild on Wild feature is activated when a wild symbol lands on a position occupied by the Falling Wild. Here, the pegasus expands to cover the entire reel, creating a stack of wild symbols. These Wilds also move one space down on every respin until they fall off from the grid. More Wilds can appear during the sequence, piling even more respins on.
The hand holding the lightning bolt is the scatter, and 4, 5, or 6 in view award 10, 15, and 20 free spins respectively. Each extra scatter also adds 5 extra spins. Wilds landing in free spins always trigger the Wild on Wild feature.
During free spins, three new Bonus Win symbols are introduced. Collecting five identical Bronze, Silver, or Gold Bonus Win symbols gets you a cash reward of x10, x25, or x500 the bet respectively. Once the Bonus is won, the collection meter is reset to zero, so it is possible to win more than one jackpot using this feature.
Hoard of Poseidon from Red Tiger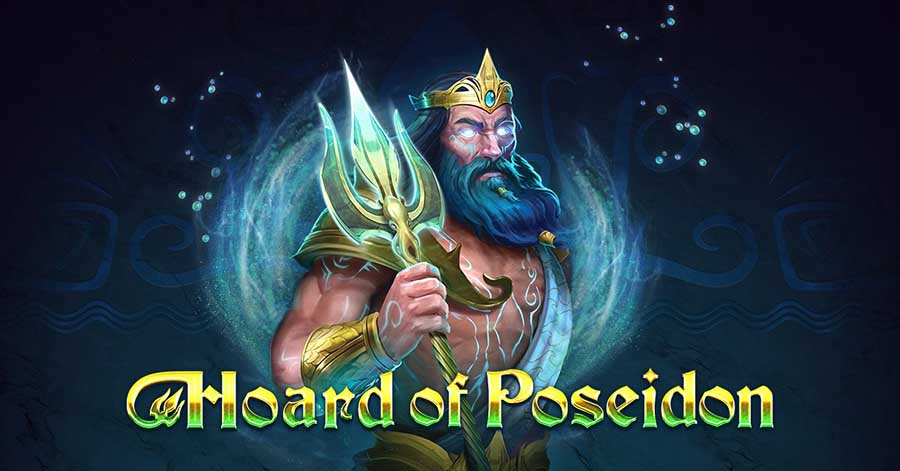 Title: Hoard of Poseidon;
Developer: Red Tiger;
Reels: 5;
Rows: 4;
Paylines: 30;
RTP: 95.72% (Default);
Hit Freq: 3/5;
Max Win: 3,400x;
Volatility: 2/5;
Min/Max Bet: 0.10/20;
Release Date: October 15, 2020.
As usual, players get a good-looking game, though Hoard of Poseidon is not as striking as others we have recently seen from Red Tiger and its partners. The action takes place on a 5-reel, 4-row grid with about as many ways to win as prongs on Poseidon's trident. Okay, that might be an exaggeration, but the 30 fixed paylines clank across the board when wins light them up in typical Red Tiger fashion. The surroundings are all themed, though not outrageously so. We get a bunch of coins, some clams, and even more gold in what must be the sea god's cavernous throne room. The graphics do the job well enough. The same can be said for the soundtrack bubbling away in the background. Not too memorable, but it fits the bill.
The game is playable from 10 p/c on the low side to £/€20 for high rollers… I understand that it might seem like we copy and paste these stats, but the default RTP sits slightly on the sad side, averaging at 95.72%, which is common for this particular developer. Not outrageously low and not a dealbreaker if you can find a place to play it on default settings, though we do wish that the trend would take an occasional turn in reverse. Volatility weighs in at a medium/high stage, so while the wild features trigger pretty regularly, it often leads to less than lucrative results, so do not expect a miracle even when the big hitters roll out.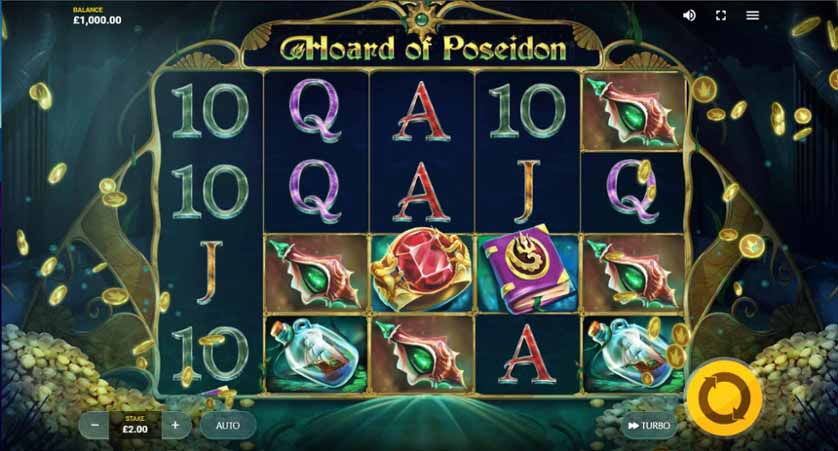 Many heavily pixelated symbols make up the pay table, 5 low pays and 4 high ones. Seriously — taking off your specs if you are short-sighted might help bring them into focus. Symbols start with some standard 10 to A-card royals, followed by a shell, a ship in a bottle, a book, and a gemmed ring. Premium values range from 2.4 to 15 times the stake for six-of-a-kind.
Hopefully, you are into Wilds because that is most of what Hoard of Poseidon has to offer. There are no bonus games or free spins to unlock. The game is very simple, though the Wild rules have a touch of complexity about them. There are 4 Wilds altogether — Chest, Kraken, Ink, and 1×2-sized Poseidon Wilds. Their combinations trigger different effects, but all can substitute for regular pay symbols, each having the same value as the top premium.
When a Poseidon + Chest Wild lands on the same spin, Poseidon unleashes sea monsters that clone a random number of
Chest Wilds;
At the same time, a Kraken Wild locks the Chest Wild to the reels with its tentacles. Locked Chest Wilds stay on the reel for one more spin;
If a Poseidon Wild and Kraken Wild are present simultaneously, the Kraken is chased away by the sea monsters, leaving a trail of Ink Wilds along the row;
The most optimal is Poseidon's Plunder, where Poseidon + Chest + Kraken Wilds appear at the same time. When this happens, the game runs through the 3 modifiers mentioned above. Sea monsters clone the chests locked by tentacles while creating trails of Ink Wilds in their wake — a full-on wild fest.
The last notable feature is a random Stacking Multiplier. On any spin, a multiplier of up to x35 may appear, applying to the successive line win.
Midas Golden Touch from Thunderkick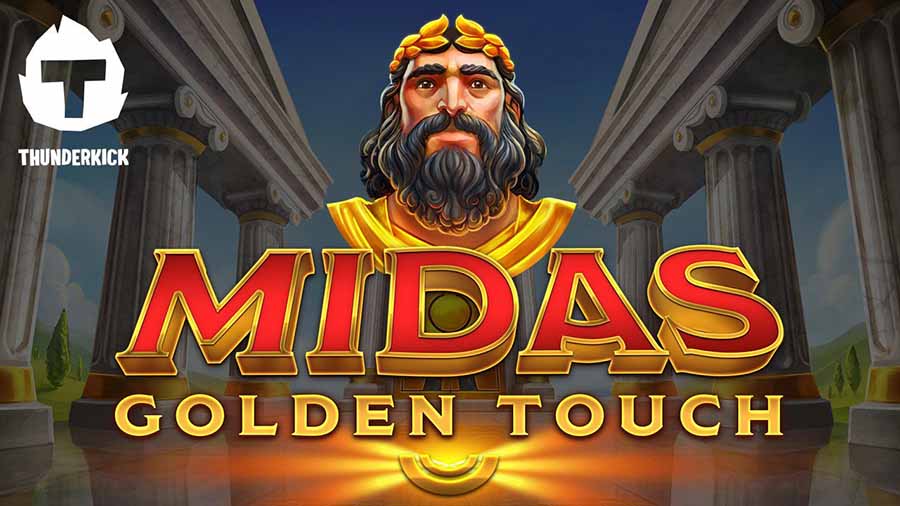 Title: Midas Golden Touch;
Developer: Thunderkick;
Reels: 5;
Rows: 3;
Paylines: 15;
RTP: 96.1%;
Hit Freq: N/A;
Max Win: 10,100x;
Volatility: Medium/High;
Min/Max Bet: 0.10/100;
Release Date: October 4, 2019.
Utilizing a standard 5-reel, 3-row reel set with 15 fixed paylines, Midas Golden Touch comes with a Wild Multiplier feature that can boost your payouts by up to x32. However, it all comes down to the Free Spins bonus, where the Sticky Respin feature can reward you with heavenly wins of up to x10,100 of the bet. You can play this game on your desktop computer or mobile device from €0.10 to €100 per spin.
The artwork in Midas Golden Touch is outstanding as always. We expected nothing less, coming from Thunderkick, whose team of designers are known to be highly skilled. Stone pillars and red banners flank the reels within a Greek temple. Green hills and blue skies in the background give the slots a relaxed vibe. The reels in Midas Golden Touch are dominated by 9, 10, J, Q, K, and A-royals decorated with gemstones. More rewarding are the chests, goblets, and crowns. The top one is King Midas himself — 5 across a full payline will give x75 of your stake.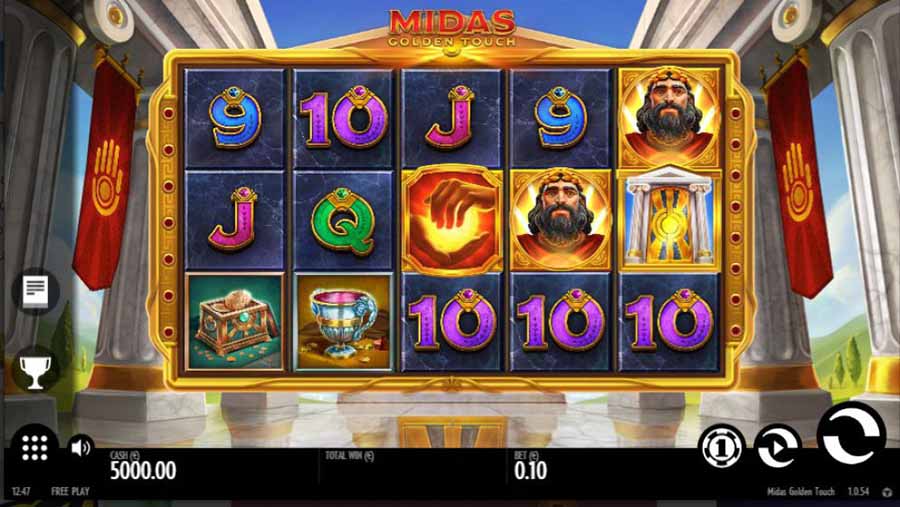 An image of King Midas's magical hands represents the Wild, which substitutes for all symbols bar the scatter. 5 of them are worth the same as the top symbol, but there is more to the Wild than just this, which takes us to the next part of our review.
Midas Golden Touch comes with a Wild Multiplier feature. Any payline that includes one or more wild symbols will have a multiplier based on the number of Wilds included in the actual payline — 1, 2, 3, 4, or 5 Wilds in a payline will grant x2, x4, x8, x16 or x32 respectively, which means a wild line is worth x2400 times your stake.
The Free Spins bonus is activated by simultaneously landing 3, 4, or 5 golden gates scatter symbols. The temple is now completely turned to gold, and you are awarded 10, 15, or 20 spins. Triggered by any win, the Sticky Respin feature reigns supreme here. The winning combinations are locked in position while the remainder of the symbols respin. This continues until no additional winning symbols are locked. Furthermore, a single random wild is placed on the reels at the start of every spin.
In the End
Greek-themed slots are quite popular these days, so different providers strive to work in this direction and achieve excellent results. As a result, online casinos can easily find a worthwhile slot with such a theme that will be likely to sport amazing graphics, excellent win rates, and other advantages. Join us later, in a follow-up review, when we are going to analyze Egyptian-themed slots.