Blockchain events and expos: Future 2023
15 Jun, 2023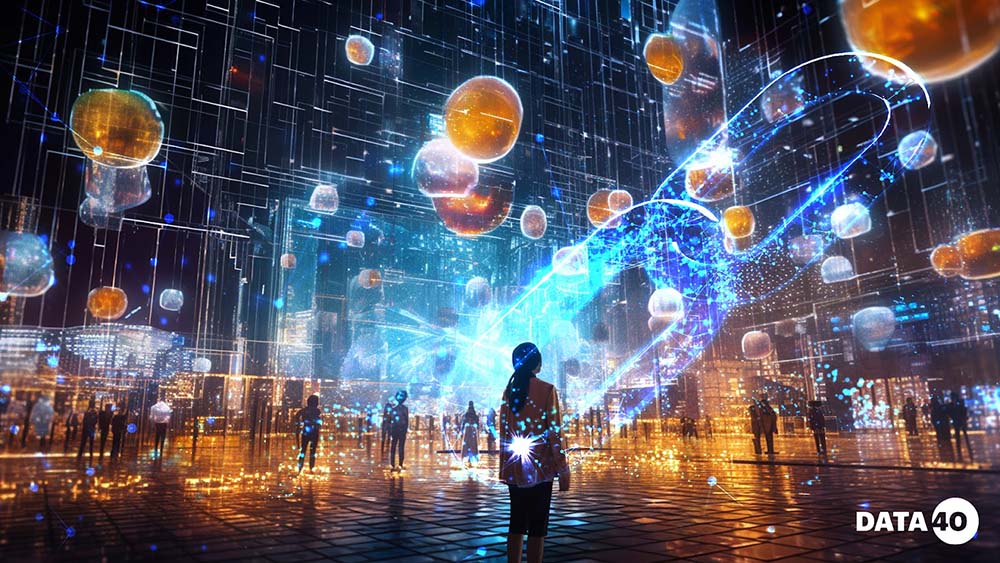 Blockchain events are gatherings organized within the blockchain industry to bring together experts, developers, investors, and other participants to exchange knowledge, experience, and ideas. They serve as a vital tool for communication and interaction within the blockchain community. These events hold significant value in the blockchain industry for several reasons. Firstly, they facilitate the exchange of information and knowledge among participants. Blockchain events provide a platform for presentations, panel discussions, talks, and debates, where experts can share their research, cutting-edge technologies, and practical experiences.
Secondly, blockchain events foster the creation and development of networks and partnerships. Participants have the opportunity to establish connections with potential partners, investors, developers, and other professionals in the blockchain industry. This contributes to collaboration, joint projects, and strengthening the blockchain community.
Types blockchain events and expos 2023
I have collected the dataset – Blockchain Events and Expos Calendar 2023, which all Blockchain events and expos in 2023. This year promises to be interesting. He has prepared more than 400 events for us. Let's take a look at the most popular events of this year:

1. Conferences and Forums:
These are the most common types of blockchain events. They typically span several days and gather industry representatives to deliver presentations, keynote speeches, panel discussions, and networking sessions. Conferences and forums provide participants with an overview of current trends, latest developments, and future projections in the blockchain space.
Blockchain Forum Latam
Dates: 20.09.23 – 21.09.23
It is an event that focuses on the study and promotion of blockchain technology in the Latin American region. The Forum serves as a platform for a gathering of leading experts, industry representatives, entrepreneurs and government organizations interested in blockchain and its potential in various fields.
Digital Onboarding Forum
Dates: 12.04.23 – 13.04.23
It is an event that focuses on discussion and progress in the field of digital customer engagement and engagement. The Forum provides a platform for the exchange of knowledge, best practices and ideas between experts, representatives of the financial sector, business and technology companies who seek to optimize and improve the process of attracting and engaging customers in the digital age.
2. Hackathons and Competitions:
These events are organized to stimulate innovation and the development of new blockchain applications and solutions. Participants usually work in teams and have a limited time frame to create prototypes or demo versions of their products. Hackathons and competitions offer participants the opportunity to showcase their development skills, attract investor attention, and secure prizes or funding for their projects.
IVS Crypto 2023 Kyoto
Dates: 28.06.23 - 30.06.23
IVS Crypto 2023 KYOTO, is the ultimate event for Web3 entrepreneurs, investors, developers, IP holders, and curious enthusiasts alike. Building upon the success of IVS, Japan's largest startup conference since 2007, this year's IVS Crypto takes place in Kyoto, a city known for its rich history and global popularity.
Istanbul Blockchain Week
Dates: 21.08.23 – 25.08.23
It is a premier Web3 celebration, held annually in one of Turkey's most vibrant cities, Istanbul. As a hub of culture and trade with a strong interest in cryptocurrency and blockchain technology, Istanbul is the perfect location for this highly anticipated event. Join us at #IBW23 and be a part of the future of blockchain technology.
3. Meetups and Seminars:
Meetups and seminars are smaller, more intimate events often organized at the local level. They focus on specific blockchain topics or aspects and allow participants to establish deeper connections with fellow attendees.
Blockchain Economy Dubai Summit 2023
Dates: 03.10.23 – 05.10.23
Blockchain Economy Summit is the world's largest blockchain conference network bringing together the key players of crypto industry and experts to redefine the future of financе.
Bahrain's Official Technology Show
Dates: 22.05.23 – 25.05.23
The tech industry will witness an astounding showcase of business solutions from local and international companies at COMEX Bahrain. Learn from global thought leaders, innovators, and decision-makers as you explore cutting-edge concepts in everything from AI, the metaverse, quantum computing, programming, and sustainability to mission-critical cloud, IoT, and cybertech.
4. Webinars and Online Conferences:
Webinars and online conferences enable participants to engage in events remotely, without the need for physical presence. This is convenient for those who cannot attend events in person or are located in different regions. Webinars and online conferences feature presentations, talks, and opportunities to ask questions and engage with experts.
ICBIOT 2023
Dates: 22.06.23 – 23.06.23
The International Research Conference is a federated organization dedicated to bringing together a significant number of diverse scholarly events for presentation within the conference program. Events will run over a span of time during the conference depending on the number and length of the presentations. With its high quality, it provides an exceptional value for students, academics and industry researchers.
Ad World Pro
Dates: 29.03.23 – 30.03.23
Since 2020, Ad World has been helping 100,000 people across the globe to reinvent their advertising and produce results for their businesses.
5. Decentralized Blockchain Events:
Recently, decentralized blockchain events based on blockchain protocols have gained popularity. These events are not reliant on centralized organizations and allow participants to interact directly using smart contracts and tokens. Decentralized blockchain events often take the form of virtual exhibitions, auctions, or fundraising campaigns.
The Future of Money, Governance, The Law
Dates: 24.05.23 – 25.05.23
All governments need to understand now, more than ever, how blockchain is disrupting current systems. As cryptocurrencies, DeFi, DAOs, smart contracts, IoT, and AI shift power from centralized authority to decentralized authority, governments will need to understand and adapt.
Tel Aviv Blockchain Week
Dates: 29.05.23 – 01.06.23
"A Collaborative Web 3 and Decentralized Technology Week" is an inclusive and dynamic event designed to bring together a diverse range of individuals who are passionate about web 3 and decentralized technologies. With a focus on collaboration and participation, this week-long event aims to foster knowledge sharing, innovation, and the exploration of new possibilities within the blockchain space.
Each type of blockchain event offers its own advantages and unique characteristics. The choice to participate in a specific event depends on the goals and interests of the individual or organization. Blockchain expos are special events where companies and organizations present their products, technologies, and solutions in the field of blockchain. These expos play a vital role in attracting the attention of the community, investors, and potential clients to innovative blockchain projects.
Blockchain expos offer participants the following benefits:

Exhibition space:
Companies have the opportunity to showcase their products and services in a specially organized exhibition space. This helps to increase visibility and attract a targeted audience.
New partnerships:
Blockchain expos provide a unique opportunity to establish contacts with potential partners, clients, and investors. This promotes the development of business relationships and collaboration within the blockchain industry.
Exchange of experience and knowledge:
Blockchain expo participants can take part in various seminars, workshops, and panel discussions, where they can exchange experience, learn about the latest trends, and develop blockchain technologies.
Investment attraction:
Many blockchain expos attract the attention of investors who are interested in innovative projects. This can help companies attract funding for their development and growth.
In summary, blockchain events and expos play a crucial role in the blockchain industry by fostering knowledge exchange, networking opportunities, and collaboration. They bring together professionals, enthusiasts, and stakeholders, driving innovation and advancement within the blockchain ecosystem.
In my next article The History of blockchain events and expos, I uncover the stories behind pivotal conferences, expos, meetups, and hackathons that have shaped the blockchain industry. I will explore the evolution of these events, from their humble beginnings to their current global prominence, highlighting key moments, influential figures, and groundbreaking innovations that have propelled the industry forward.