Blockchain Capitals in 2023: Where Innovation Meets Events
19 Jun, 2023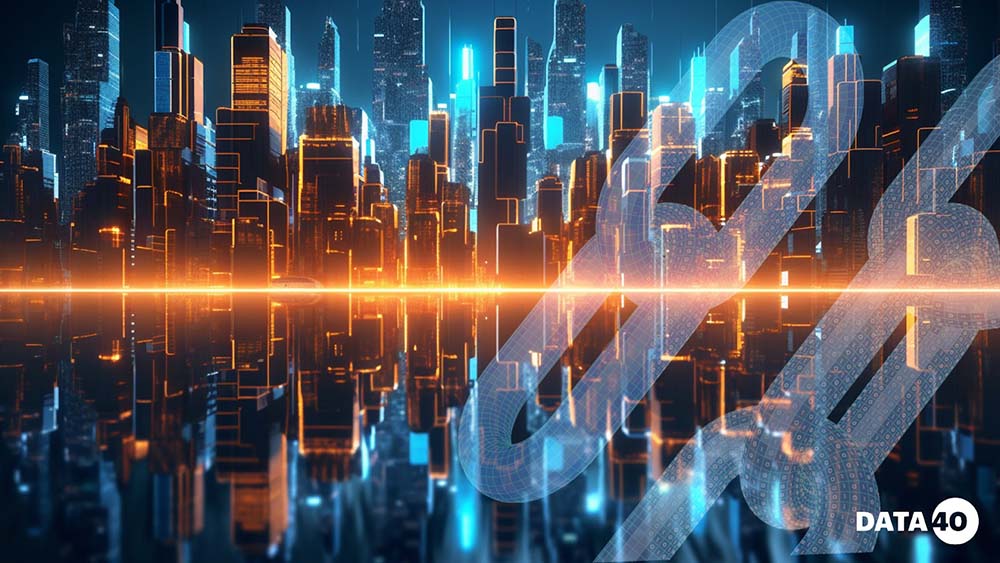 I explore some of the key locations where the blockchain industry originated and thrive, driving advancements and shaping the future of blockchain events and expos. In 2023, five countries – USA, UK, Italy, Japan and Canada – act as the main capitals of blockchain development, gathering experts, entrepreneurs and enthusiasts from around the world.
Which Five Countries will set the stage for Innovation?To uncover the magnitude of blockchain events happening in these countries, I turned to our Blockchain Events and Expos Calendar 2023, a valuable resource that provides insights into events, their dates, and helps us analyze the future of blockchain events throughout the year. By utilizing this data-driven approach, I gain a deeper understanding of why these particular countries have become focal points for the blockchain industry.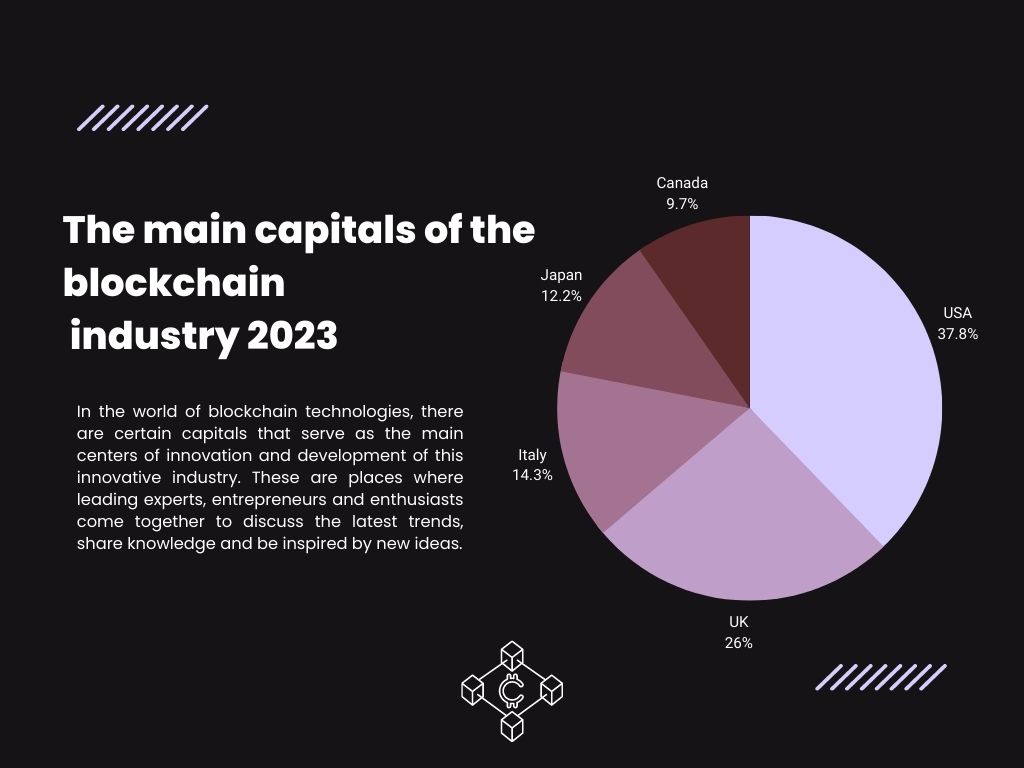 USA, with its dynamic ecosystem and many leading companies, tops the list with 74 planned events. The UK follows it with 51 events, offering unique opportunities for the exchange of experience and knowledge. Italy, with its rising blockchain community, is attracting attention with 28 expected events. Japan, known for its technological innovations, is preparing to host 24 events, providing a platform for the development of blockchain projects. And finally, Canada, with its cryptocurrency-friendly regulatory environment, pleases participants with 19 events, stimulating the exchange of ideas and the creation of new partnerships.
These capitals of the blockchain industry represent a real variety of innovations and opportunities:

USA:
USA, with its diverse and developed blockchain technology market, is expected to host as many as 74 events in 2023. This is due to the high activity and interest in blockchain from leading companies, startups and innovative projects in the country. America is the birthplace of many leading cryptocurrency and blockchain projects, and its cities, such as San Francisco, New York and Miami, serve as venues for large-scale conferences and seminars.
UK:
The United Kingdom, with its dynamic blockchain industry and a developed ecosystem of startups, is an attractive venue for events. In 2023, 51 events are planned to be held in different cities of the UK, such as London, Manchester and Edinburgh. Leading blockchain companies, innovative research centers and active communities are concentrated here, which makes the UK the center of attention in the blockchain sphere.
Italy:
Italy is becoming an increasingly attractive venue for events in the blockchain industry. 28 events are planned to be held in 2023, which indicates the growing interest of the Italian business community in blockchain technologies. Cities such as Rome and Milan attract experts and participants from all over the world to discuss the latest trends and prospects in the field of blockchain.
Japan:
Japan, known for its technological innovations and active participation in the cryptocurrency industry, is expected to host 24 events in 2023. Japan is home to several major cryptocurrency exchanges and blockchain startups.
Canada:
With its inclusive policies and thriving tech ecosystem, Canada has positioned itself as a prominent player in the blockchain industry. Hosting 19 notable blockchain events in 2023.
What factors have contributed to it?
As the importance of blockchain continues to grow, so does the significance of global events and conferences that bring together industry leaders, innovators, and enthusiasts to exchange knowledge and shape the trajectory of this transformative technology. So, why have these five countries taken center stage in hosting a multitude of blockchain events? What factors have contributed to their rise as prominent destinations for blockchain enthusiasts?

I delve into the reasons why these countries have become epicenters of blockchain events:
Factors such as favorable regulations, government support, access to talent and funding, and a vibrant ecosystem play crucial roles in determining a location's prominence in the blockchain industry. As the technology continues to evolve, the battle for the blockchain technology capital will persist, fostering innovation and driving the growth of the global blockchain events and expos. Do you want to immerse yourself in the dynamic world of blockchain and be aware of the latest trends? Look further!
In the next article, I will talk about the most important events in the blockchain industry that should cause a wave in the coming year. These events serve as epicenters of innovation, where industry leaders, visionaries and enthusiasts gather to share knowledge, demonstrate innovative projects and shape the future of blockchain technology. You can find out more about these events in Blockchain Events and Expos Calendar 2023.