The Power of Facebook Marketing: Top 10 Gambling Accounts
10 May, 2023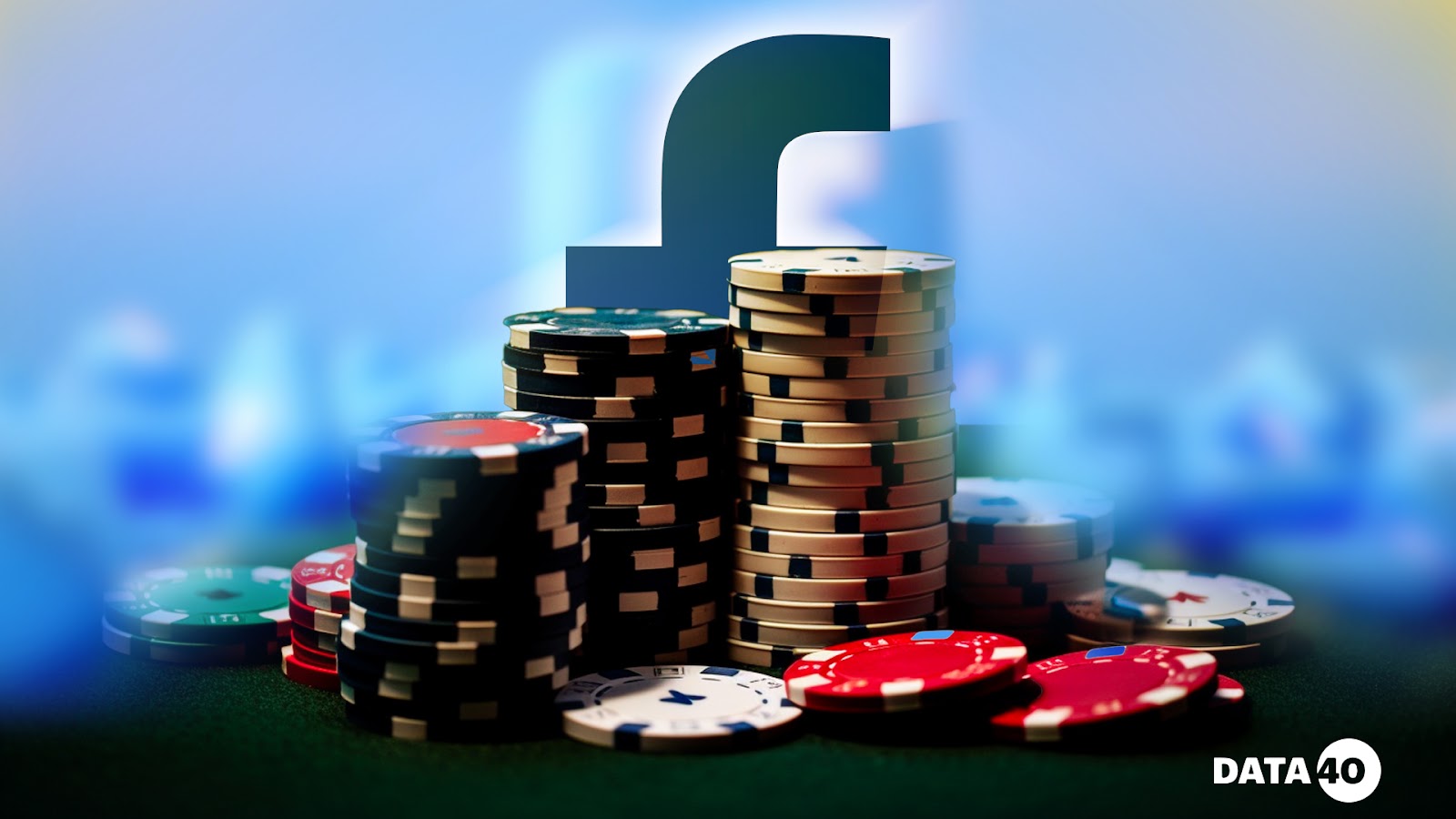 With more than 2.95 billion monthly active users in 2022, Facebook has emerged as a leading social media platform globally and a crucial advertising tool for businesses to showcase their products and services. Consequently, companies can leverage this vast audience to promote their ads. Furthermore, in recent years, influencer marketing has gained immense popularity on Facebook as businesses opt for a more personalized and captivating approach to reach their target audience.
What are the reasons to advertise on Facebook?
Numerous advantages come with advertising on Facebook. Below are a few of the most compelling reasons to consider using Facebook Ads for your business:
Large audience: Facebook offers a massive audience for businesses of all sizes, making it possible for any enterprise, from small startups to large multinational corporations, to connect with their target audience on this social media platform.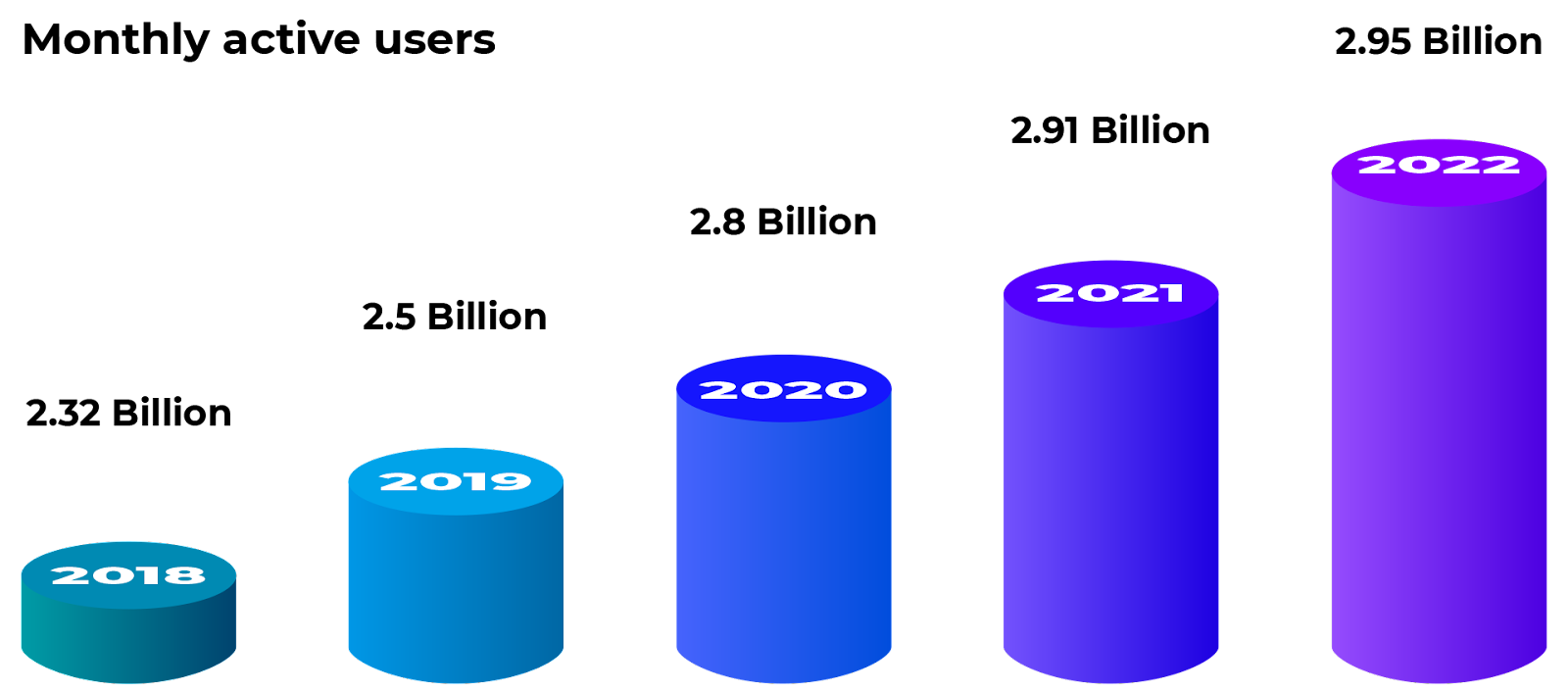 Targeted advertising: Facebook's extended targeting features enable businesses to tailor their ads to reach their desired audience, based on a broad range of criteria, including:
Demographic Information – such as age, gender, income, education level, marital status, and geographic location.
Psychographic Information – such as personality traits, values, attitudes, interests, and lifestyle choices.
Behavioral Information – such as online behavior, search history, purchase history, and social media activity.
Contextual Information – such as the content of the website being viewed, the time of day, and the device being used.
Retargeting – involves displaying ads to individuals who have previously interacted with a brand or website.
Lookalike Targeting – involves identifying individuals who share similar characteristics with existing customers and displaying relevant ads to them.
Cost-effective: Using Facebook Ads can be a cost-effective approach to reaching a broader audience since the ads are exclusively displayed to the intended audience.
Analytical capabilities: Businesses can optimize their campaigns for maximum impact by utilizing the detailed analytics and insights provided by Facebook on ad performance.
Multiple ad formats: Facebook provides an extensive variety of ad formats, including image ads, video ads, and carousel ads, to cater to the requirements and goals of any business.
Although appropriately configured targeted advertising can be highly effective, Facebook enforces policies on iGaming advertising. Under their advertising policies, businesses related to iGaming, casino games, sports betting, and lotteries are usually prohibited from promoting their ads on the platform, with the exception of state lotteries and regular casinos. However, in certain countries, advertisers can apply for targeted advertising of any gambling type, provided that operators obtain written permission from Meta and a license to operate an iGaming business.
Facebook provides a variety of advertising options beyond targeting. As previously mentioned in our article – iGaming Business: How to Attract Customers through Social Media, businesses can also leverage influencer marketing and sponsored content on the platform. Additionally, we have curated a list of the top-10 Facebook communities that iGaming businesses can include in their marketing strategy.
Top 10 iGaming Facebook accounts

Bleacher Report with 10 550 026 followers.
Bleacher Report's Facebook community is a hub where sports enthusiasts can converge to exchange ideas and express their opinions on a diverse range of sports topics. The community comprises supporters of various sports leagues, including NFL, NBA, MLB, and others. Within the community, members can post photos, videos, comments, and articles concerning sports and engage with other members through reactions, shares, and comments. With a vast following on Facebook, it is the go-to destination for the most sought-after sports content.
Bingo Blitz with 5 186 919 followers.
The official Facebook page for Bingo Blitz is the game's designated Facebook account. Bingo Blitz, created by Playtika, is a social casino game that can be accessed through Facebook. The account offers players game-related information, news on fresh features and upcoming events, and the opportunity to interact with fellow players by exchanging tips and strategies.
DoubleU Casino – Free Slots with 3 765 855 followers.
The official Facebook page for DoubleU Casino – Free Slots serves as the designated account for the game and is a widely popular social casino game accessible via Facebook. Developed by DoubleU Games, a South Korean gaming company, the page provides players with game-related information, latest updates on features and events, and the opportunity to interact with other players by exchanging tips and strategies.
PokerStars with 2 618 592 followers.
PokerStars is an online poker enterprise that provides a platform for both real money and play money games. The PokerStars Facebook account updates players on company news, promotions, and special offers. Furthermore, it showcases videos, photos, and other poker-related content. Boasting one of the largest online poker communities on Facebook, users can interact with the account by reacting and commenting on posts and sharing content with their Facebook friends.
La Gazzetta dello Sport with 2 288 908 followers.
La Gazzetta dello Sport, established in 1896 and headquartered in Milan, Italy, is an Italian daily newspaper that specializes in sports coverage. It boasts a national readership and is considered one of the most influential sports newspapers globally. La Gazzetta dello Sport comprehensively covers a diverse range of sports, including football (soccer), basketball, cycling, tennis, and motorsports, as well as other sports and events such as the Olympic Games and the World Cup. It is renowned for its thorough reporting and analysis of sports news, Italian and international teams, and athletes.
Apart from its print edition, La Gazzetta dello Sport also provides a digital edition that features articles, photos, videos, and live coverage of sporting events. Additionally, the newspaper publishes a weekly magazine, SportWeek, which offers more in-depth analysis and features on sports-related topics.
La Gazzetta dello Sport holds substantial sway over Italian sports culture, with its reporting and commentary closely followed by fans, athletes, and industry professionals alike. It has received several accolades for its journalism and is highly regarded for its coverage of sports news and events.
Bola.net with 2 256 812 followers.
Bola.net is an Indonesian-based online media company that specializes in sports news, primarily football (soccer). The platform offers up-to-date coverage, analysis, and commentary on a wide range of domestic and international football leagues and tournaments. Bola.net has an official Facebook account where it disseminates its articles, videos, and other sports-related content.
SPORT1 with 1 617 190 followers.
Founded in 1990, SPORT1 is a German sports media company that runs numerous media outlets such as television channels, radio stations, online platforms, social media, and mobile applications. All of its outlets are dedicated to offering sports news, analysis, and live coverage. SPORT1 also maintains an official Facebook account.
In addition, SPORT1 utilizes its Facebook account to advertise its television programs, live events, and other content across its multiple platforms. The account is highly active, featuring several daily posts, and regularly interacts with its followers via comments and shares.
NJ.com with 1 409 042 followers.
NJ.com is a news website that provides coverage on various topics relating to New Jersey, encompassing news, sports, entertainment, and more. Additionally, they maintain an active Facebook account where they share their content and interact with their audience.
Concerning gambling, NJ.com reports on the most recent news and advancements relating to gambling in New Jersey, covering updates on the state's online gambling industry, as well as news regarding Atlantic City casinos and other gambling establishments statewide.
NJ.com's Facebook account similarly covers gambling-related topics, including the sharing of articles and videos associated with gambling in New Jersey. Additionally, they may provide information regarding upcoming gambling events or promotions, such as new game releases or special offers from casinos.
PokerGO with over 1 000 000 followers.
PokerGO, established in 2017 by Poker Central, is a subscription-based video streaming service that offers exclusive access to live and on-demand poker tournaments, events, and original programming. Poker Central is a media company that specializes in producing poker-related content.
PokerGO maintains an official Facebook account, which frequently updates its followers on upcoming events, features highlights from past tournaments, and provides behind-the-scenes glimpses of their original programming. Additionally, the account interacts with fans through comments and messages.
GIG Gaming Channel with over 1 000 000 followers.
The "GIG Gaming Channel" Facebook page is dedicated to gaming and covers a broad range of game types, including video games, board games, and tabletop games. The page offers reviews, game news, and game-related content, in addition to hosting live streams and gameplay videos.
The page promotes community engagement and often posts content that encourages followers to express their thoughts and opinions on various gaming-related topics.
Suggestions for leveraging Facebook accounts in iGaming
Here are a few tips for maximizing the potential of popular Facebook accounts related to iGaming:
Collaborate with influencers or popular groups within the iGaming industry to expand your reach and build your audience. Host gaming sessions and create engaging video or photo content to help gain traction.
Identify your target audience and create content that speaks directly to them. This could include casual gamers, professional gamers, or fans of specific iGaming genres. For example, promoting online-poker platforms on the PokerGo Facebook account.
Create visually appealing and engaging content that stands out from the rest. Use interesting headlines, compelling stories, and eye-catching graphics to keep your audience engaged.
Consistency is key to building a loyal following on Facebook. Post regular ads every day so your audience will remember your product and look forward to new content from you.
Utilize Facebook Live to engage with your audience in real-time. Host Q&A sessions, interviews, and gaming tournaments to create an interactive and immersive experience. Live streaming games like roulette or slots can be particularly effective.
By following these recommendations, you can create a successful image of your iGaming product on Facebook and connect with an enthusiastic audience that shares a passion for gambling, sports betting, and more.
These 10 accounts are just a fraction of the many similar pages dedicated to gambling on Facebook. Our research has revealed that there are a staggering 1,666 gambling-related accounts on the platform.
The "Gambling/iGaming Facebook Marketing Inventory List 2023" dataset is a valuable resource for those involved in the iGaming industry who are seeking ways to promote their businesses on social media. This ready-made list provides comprehensive information on all iGaming-related pages, including communities and influencers, eliminating the need for additional searching. By utilizing this resource, marketers, operators, and iGaming business owners can save time and resources.