The main methods for promoting NFT collections and new projects to crypto
14 Nov, 2022
The phenomenon of NFT popularity is undoubtedly connected with the phenomenon of interest in cryptocurrencies. There are 3 main reasons why people buy NFTs:
Collecting;
Earning money;
Maintenance of artists.
Many crypto enthusiasts buy NFTs as one of the most popular types of collectibles. So for example, Mark Cuban openly boasts of his extensive collection, where he purchased part of the NFT himself, and the rest were presented to him by friends and fans.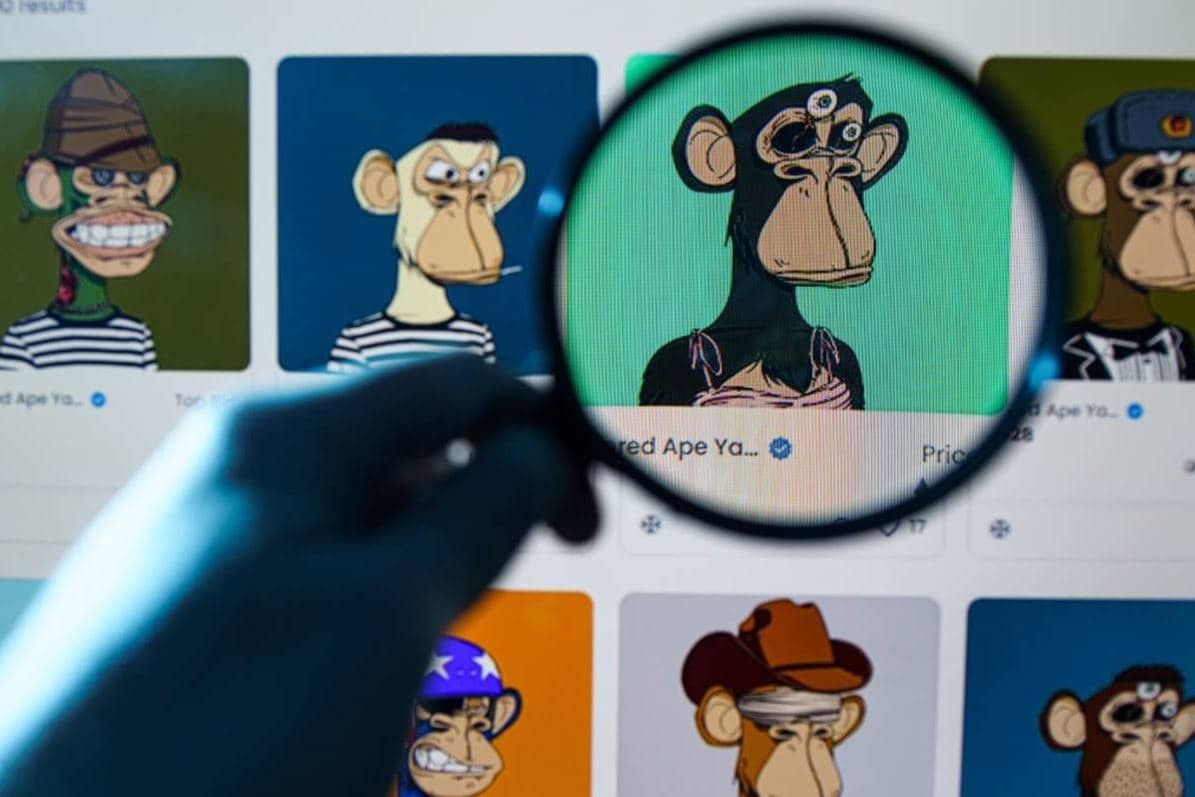 Some crypto enthusiasts are buying up various NFTs to resell them at a higher price later. If the project is widespread and is issued in limited quantities, then in the future, you will be able to resell your non-fungible tokens at high prices. It is worth saying that this way of earning is the riskiest since there are many more failed stories than positive ones. For example, cryptocurrency entrepreneur and CEO of Malaysian startup Bridge, Sina Estavi, purchased an NFT in an image of Jack Dorsey's first tweet for $2.9 million. After a while, he decided to resell it and failed. He put the token up for auction, where the maximum price was about 7 thousand dollars.
However, there are also positive examples. So, a 12-year-old boy was able to create his NFT collection and sold it for 400 thousand dollars. It is considerable money. Many crypto enthusiasts decided to support the teenager in realizing his dream. Show that you can realize your desires.
For artists, NFT is not only an opportunity to earn money but also to show their work to a large number of people. In recent decades, people rarely go to exhibition centers and museums, but today they can get acquainted with the paintings of Van Gogh and other great artists in various NFT projects. The opportunity to be realized in the art industry is easier here.
10 steps to promote your NFT collection
NFT promotion is a rather complicated process that requires time, effort, and money. However, if you can carry out this process as successfully as possible, the earnings will be huge.
1) Collaboration with famous artists
Practice shows that people are more active in buying the work of artists they previously knew about. So, for example, an NFT with the image of a Banksy painting is estimated at 700 thousand dollars, while young artists cannot even dream of such earnings.
It is extremely important that you can create an exciting quality product that users will like and have their aesthetics. It's no secret that today there is a lot of garbage on the market that will not be actively sold even with the most effective marketing strategy.
2) Creation of tokenomics and roadmap
When creating a collection, it is necessary to immediately announce how many NFTs will be released, how many of them will be donated as part of various promotions, and how many will be sold on a whitelist. It is also necessary to correctly calculate the cost of the product. The more tokens that enter the market, the lower you can set the price. You need to understand how much money you will get if you sell a small part of the collection and whether the project can pay off.
It is also necessary to immediately think over the roadmap. So, you should immediately announce how many collections will be released shortly, when they will be ready and indicate the exact date of release of the first collection. In addition, you need to immediately think about what possible gifts you plan to give to holders and whether you will additionally stimulate purchases (for example, participation in charity events and much more). Some collections also offer what kind of tangible items, such as paintings depicting NFTs.
3) Create your site and do its SEO promotion
It should be said that SEO website promotion takes a lot of time — on average, from 6 to 9 months. So, the sooner you create a website, the better. Some artists even start making the NFT collection and the site almost parallel, which is normal.
To promote a page in search engines, it is also necessary to build a complete strategy, including internal and external optimization. The first involves writing various relevant texts, creating a user-friendly interface, and more. External optimization involves link building, which can also positively increase interest in your project and build your community.
If you don't have that much time, you can purchase ads; for example, Google offers a relatively inexpensive advertising system where you pay not for impressions but direct clicks to your site. Usually, it is not very expensive, but very effective.
4) Create a community
Every NFT project must have a large community. The more people know about your project and follow the news, the better. There are many ways to attract the attention of people around the world. It is necessary to constantly expand the audience and increase the number of crypto enthusiasts interested in buying your product. The following steps will focus on growing your community.
5) Develop a marketing strategy
It is almost impossible to successfully sell an NFT collection without a robust marketing tragedy. Sometimes you can come across projects where ads are displayed quite chaotically and look rather strange. It would be best to have a well-thought-out strategy, including advertising on social networks, articles on various news and analytical resources, and much more.
6) Work with influencers
Today, there are more than 2 thousand different crypto influencers in the world. All of them are divided into 2 large groups — individualists and communities. The first are various celebrities who may be genuinely interested in your project simply because they like it. In addition, some stars are unwilling to create advertising integrations. It is pretty expensive, but the effect is not comparable with other promotion types.
Some of the most influential crypto influencers include:
To achieve the location of such celebrities is incredibly difficult. You must have an excellent, original and unique project that deserves attention.
Various cryptocurrency exchanges or coins usually own communities. They typically carry mainly analytical information, but some may be willing to create advertising integration with collections with good tokenomics.
The most important communities include:
Working with influencers is quite complicated and expensive. It would be best if you were prepared that negotiations can take quite a long time, and the cost of such integration will be in the thousands of dollars. Many creators of NFT collections are ready to spend that kind of money because they know that several million people will see the product, and some will want to become your buyer.
7) Brand partnerships
Another opportunity to draw attention to your collection is partnerships with brands. Today, some companies are willing to create collaborative advertising integrations to increase awareness.
In addition, some brands themselves create their own NFT collections to attract crypto enthusiasts' attention to their products. The more people talk about your product, the better, so you can negotiate mutual promotions if you already have a large community.
8) Social networks
Social networks are one of the most common mechanisms for creating a large community. Here you can show examples of your future collection, create various pranks and even create multiple memes.
The most popular social network for promoting NFT collections is Twitter. Facebook is not suitable for these purposes, as it has created restrictions on advertising any crypto assets.
It is also crucial to create a discussion on Bitcointalk. Many crypto enthusiasts are concentrated here looking for information about new exciting projects.
It's a good idea to create an extensive discussion on Discord. Here people learn about the news and discuss some essential things. Here you can find out the opinions of different people about the project and understand what they like and don't take into account in future collections. The better you know people's views, and the better you can appreciate objective criticism, the better you will be able to work in the future.
Another important social network is Telegram. It is famous worldwide, so you can easily create a community where you will publish various news, announcements, and various polls, and much more. It is another plus for creating a large community.
Creating various videos on YouTube will also be very effective, especially if you have some original and funny projects. It will draw additional attention to the collection and maximize the visualization of the benefits with collaboration.
9) Integrate in the Metaverse
Today there are 2 main metaverses — Cryptovoxles and Decentraland. They allow you to create a unique world that is fundamentally different from everything we are used to. Millions of people worldwide have already appreciated this type of entertainment, and it will be very nice if you can integrate your project into these universes.
10) Start trading on a successful platform
Among the most successful platforms for selling NFTs is OpeanSea. Many users who want to purchase attractive and successful NFTs are registered here. You can pay for tokens here using ETH. There are well-thought-out smart contracts here that allow you to make the process of buying and selling more secure.
So, as we can see, promoting an NFT collection is an incredibly complex process that requires a large stock of knowledge, skills, time, and money. Practice shows that it is almost impossible to do without financial costs for promotional activities. If you do not want to take on all the above actions yourself, contact the appropriate agency. Perhaps this will be the reason for the great success of your project.