iGaming Business: How to Attract Customers through Social Media
05 May, 2023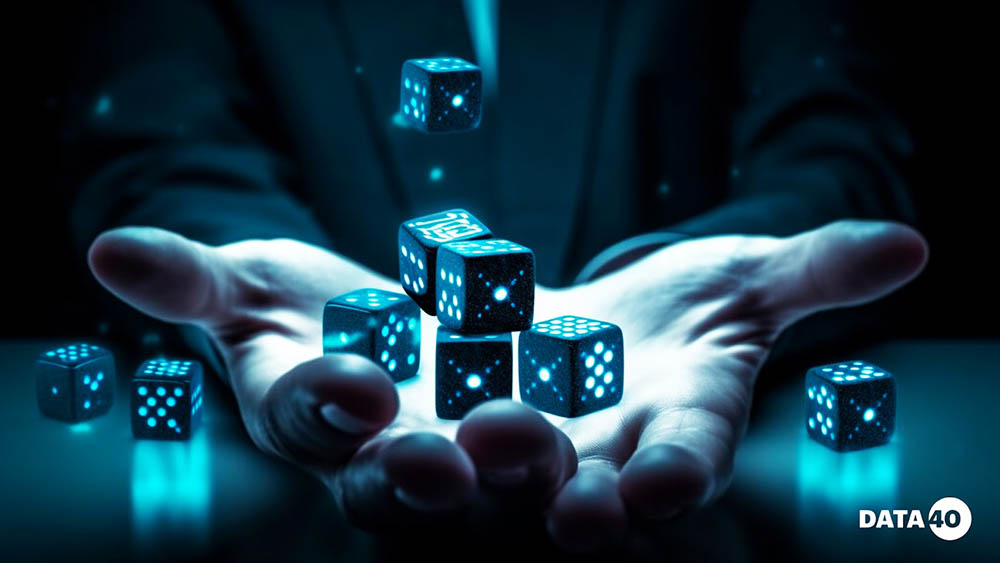 As previously mentioned, effective marketing plays a crucial role in the success of any iGaming project. In this discussion, we will delve deeper into the role of social media and how it can be utilized for marketing strategies.
The pervasive presence of social media in our daily routines is undeniable, and it's widely known that businesses have successfully utilized these platforms to connect with their intended audience. As a result of the surge in social media usage, organizations have been able to employ novel and creative marketing strategies to promote their goods and services. Remarkably, social media has now surpassed paid search as an advertising channel, with a year-on-year growth of 25%, and an ad expenditure of over $137 billion, which is only slightly inferior to the $135 billion spent on the search.
Number of monthly active users (Streamers on Twitch)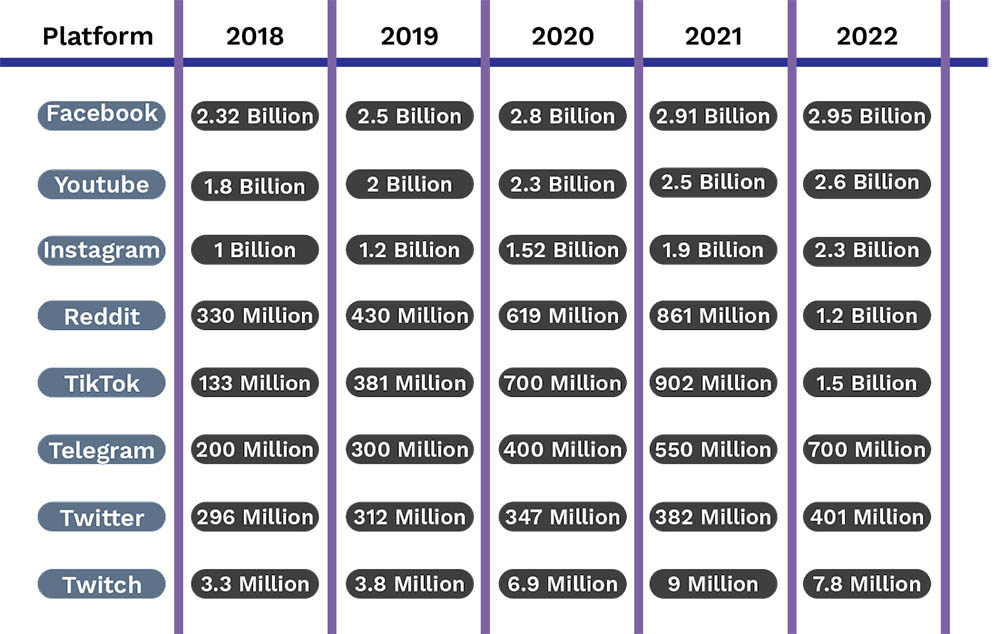 There are several reasons for the surge in social media's popularity. To begin with, social media provide an uncomplicated and convenient means for individuals to communicate and exchange information, regardless of their location or time zone. Moreover, social media platforms offer a diverse array of content, ranging from news to entertainment, which appeals to a broad audience. Finally, social media permits individuals to express their opinions and ideas, connect with individuals who share similar interests, and participate in public discussions.
Social media open up wide prospects for advertising. Here are several approaches to disseminating advertisements on social media:
Influencer Marketing
Partnering with influencers has become a prevalent and successful marketing strategy for businesses to publicize their products or services on social media. By collaborating with influencers, companies can expand their reach to a broader audience and generate more authentic and engaging content. The following are some significant advantages of influencer marketing:
Targeted audience reach: Influencers have a distinct niche and audience, which businesses can leverage by collaborating with them. This enables businesses to target a highly specific audience that is more inclined to be interested in their offerings.
Establish value and trust: Influencers have established a robust connection and trust with their audience, which can translate into the brands they endorse. Consumers are more likely to place confidence in recommendations from influencers they follow.
"Halo effect": This concept describes the phenomenon where one positive characteristic of an individual, company, brand, or product can influence the perception of other attributes. In marketing, this can refer to the impact of a favorable brand image on consumer perception of a product. With influencer marketing, an influencer's positive reputation can have a compelling influence on how consumers perceive a brand or product. Therefore, if an influencer has a devoted following and promotes a product or service, their followers' favorable opinion of them can transfer to the endorsed item.
Generate engaging and authentic content: Influencers possess the ability to produce captivating and authentic content that strikes a chord with their audience. By collaborating with influencers, businesses can harness their creativity and proficiency to generate content that is more likely to be shared, appreciated, and potentially go viral.
Targeting
Targeting is a fundamental element of social media advertising that enables businesses to connect with their intended audience. The majority of social media platforms offer targeting options based on various factors, including age, gender, location, interests, behaviors, and other criteria.
The widespread adoption of social media advertising is attributable to its capability to connect with a vast and specific audience in a cost-effective manner. Targeted advertisements are among the most commonly utilized by marketing professionals, with 77% of B2B and B2C marketing managers incorporating targeted ads into their Facebook and Instagram advertising tactics.
Targeting empowers businesses to optimize their advertising expenditure by exclusively targeting individuals who are most likely to have an interest in their products or services. This not only heightens the likelihood of conversion but also enhances the overall return on investment (ROI) of the advertising campaign.
By using targeting, businesses can guarantee that their ads are exhibited to the appropriate individuals at the optimal time, which can yield more favorable outcomes. For instance, a company that provides an iGaming platform may aim to focus on individuals with an interest in casino games, sports betting, or other forms of gambling. They can achieve this by employing the targeting options provided by social media platforms, such as Facebook or Instagram.
Sponsored content
Paid content is an effective mechanism for businesses to connect with their intended audience on Twitch or YouTube. By funding content that is pertinent to gambling-related products or services, companies can heighten brand visibility and gain access to individuals who might not have been acquainted with their organization previously.
Paid content is a prevalent marketing tactic that can facilitate iGaming enterprises in connecting with their desired audience on social media. By financing content that is affiliated with sports or gaming, such as live streams or blogs, gambling companies can amplify their presence and outreach among individuals who might have an interest in their offerings.
As an illustration, operators have the option to finance live streams of sports events on platforms like YouTube and Twitch, where their brand can receive prominent exposure during the stream. Alternatively, an iGaming enterprise could sponsor a renowned sports commentator who offers betting recommendations or forecasts for upcoming events. By doing so, the company can engage with individuals who have an interest in sports and may be more inclined to use their sports betting services. This form of advertising can also be effective for online casinos, where an influencer can play games like roulette or dice during a live stream.
Another form of paid content is sponsored posts. Reddit provides a platform for companies to create sponsored posts that emerge in the feeds of selected subreddits. These posts may comprise of text, images, or videos and can be utilized to endorse products or services to particular communities on the platform. In some cases, sponsored posts may not resemble direct advertisements since they may be accompanied by a chain of related articles and comments.
New possibilities
Marketing in the iGaming industry is a multifaceted and arduous endeavor that demands an in-depth comprehension of the target audience, as well as the legal, ethical, and social attitude associated with promoting gambling products or services. By implementing appropriate marketing strategies, iGaming businesses can successfully engage with their intended audience and enhance brand visibility.
Social media present prospects for businesses to promote their offerings. This article outlines the advertising techniques utilized in social media. In forthcoming articles, we will compile the top influencers and communities on the leading social media. These compilations will assist any iGaming project in identifying an appropriate resource for their marketing strategy.