Exploring the European Union's regulatory landscape for the iGaming sector in 2023
16 Oct, 2023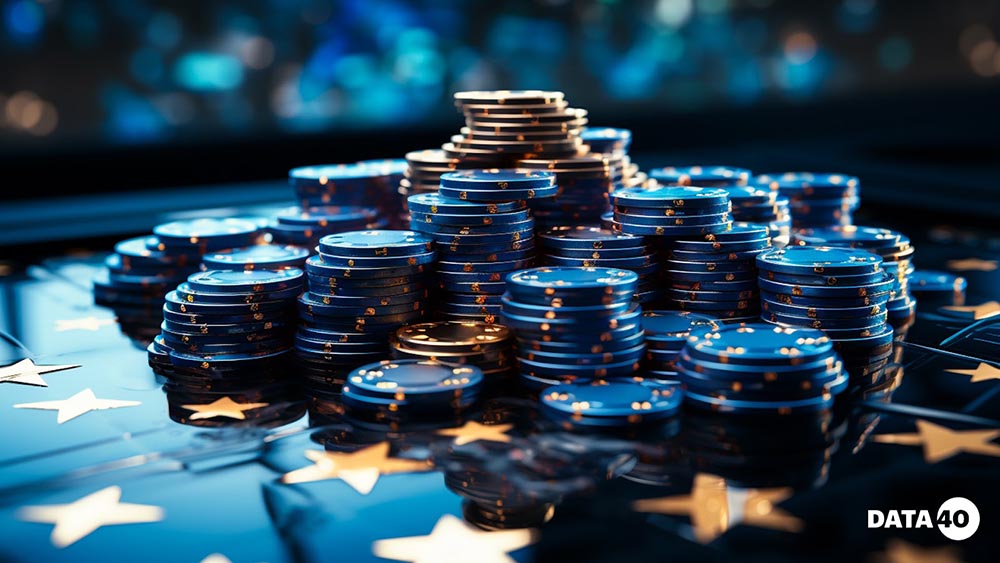 For years, the European Union (EU) has presented an intricate tapestry of regulations within the realm of gambling. As we step into 2023, comprehending this regulatory terrain is of utmost importance for both operators and stakeholders. This article aims to furnish a comprehensive understanding of the prevailing EU regulatory structure for the gambling sector. We will dive into recent revisions and shifts in gambling regulations across EU member nations, evaluate their consequences on gambling operators and iGaming ventures, and delve into the pivotal challenges and prospects stemming from this ever-evolving regulatory landscape.
Exploring the Current EU Regulatory Environment for the iGaming Sector

The European Union comprises autonomous nations, each possessing its unique stance on gambling regulation. This intricate diversity often results in a fragmented regulatory landscape. Nevertheless, there exist several pivotal factors that shape the EU's approach to regulating gambling:
Principle of Subsidiarity: The EU adheres to the principle of subsidiarity, signifying that decisions are made at the most suitable level of governance. This grants member states substantial autonomy in governing gambling within their borders.
Cross-Border Services: Facilitated by the EU Single Market, the free flow of goods and services extends to gambling services. Operators licensed in one EU member state can provide their offerings to customers in other member states, subject to specific conditions.
Consumer Protection: EU legislation places a strong emphasis on safeguarding consumers and promoting responsible gambling. Member states are obligated to implement measures to protect players and forestall problem gambling.
Anti-Money Laundering (AML) and Terrorism Financing: Operators must adhere to AML regulations to thwart the illicit use of their platforms for financial misconduct.
Taxation: Taxation of gambling activities varies from one member state to another, exerting a significant impact on operators' profitability.
Analysis of Recent Shifts and Revisions in Gambling Regulations Across EU Member States

In the year 2023, numerous EU member states have been actively engaged in the process of updating and altering their gambling regulations, leading to noteworthy developments:
Germany: In 2021, Germany ushered in a novel State Treaty on Gambling, extending licenses to online casinos and sports betting operators. This was a significant shift, considering that prior regulations only covered sports betting. However, the new rules introduced stringent advertising restrictions and customer verification requirements.
The Netherlands: In 2021, the Dutch Remote Gambling Act came into force, allowing online gambling for the first time. Dutch citizens are now legally permitted to engage in online casino games and sports betting through licensed operators.
Greece: Greece has embarked on a transformation of its gambling sector, incorporating a licensing framework for online gambling operators. The objective is to establish a more regulated and competitive gambling landscape.
Sweden: Sweden revamped its gambling laws in 2019, granting access to international operators. Nonetheless, the industry has encountered criticism for problems associated with compulsive gambling, leading the government to continuously evaluate and update regulations.
Spain: Spain boasts a well-established gambling industry, but it has recently adopted measures to intensify advertising controls and curtail gambling promotions.
Italy: Italy possesses a mature and regulated gambling sector. The government maintains a vigilant stance in regulating and overseeing the industry to ensure transparency and responsible gambling practices.
These changes underscore a broader pattern among EU member states, as they adapt their gambling regulations to keep pace with evolving market dynamics and address concerns related to consumer protection, responsible gambling, and revenue generation.
The Influence of Regulatory Advancements on Gambling Operators and iGaming Ventures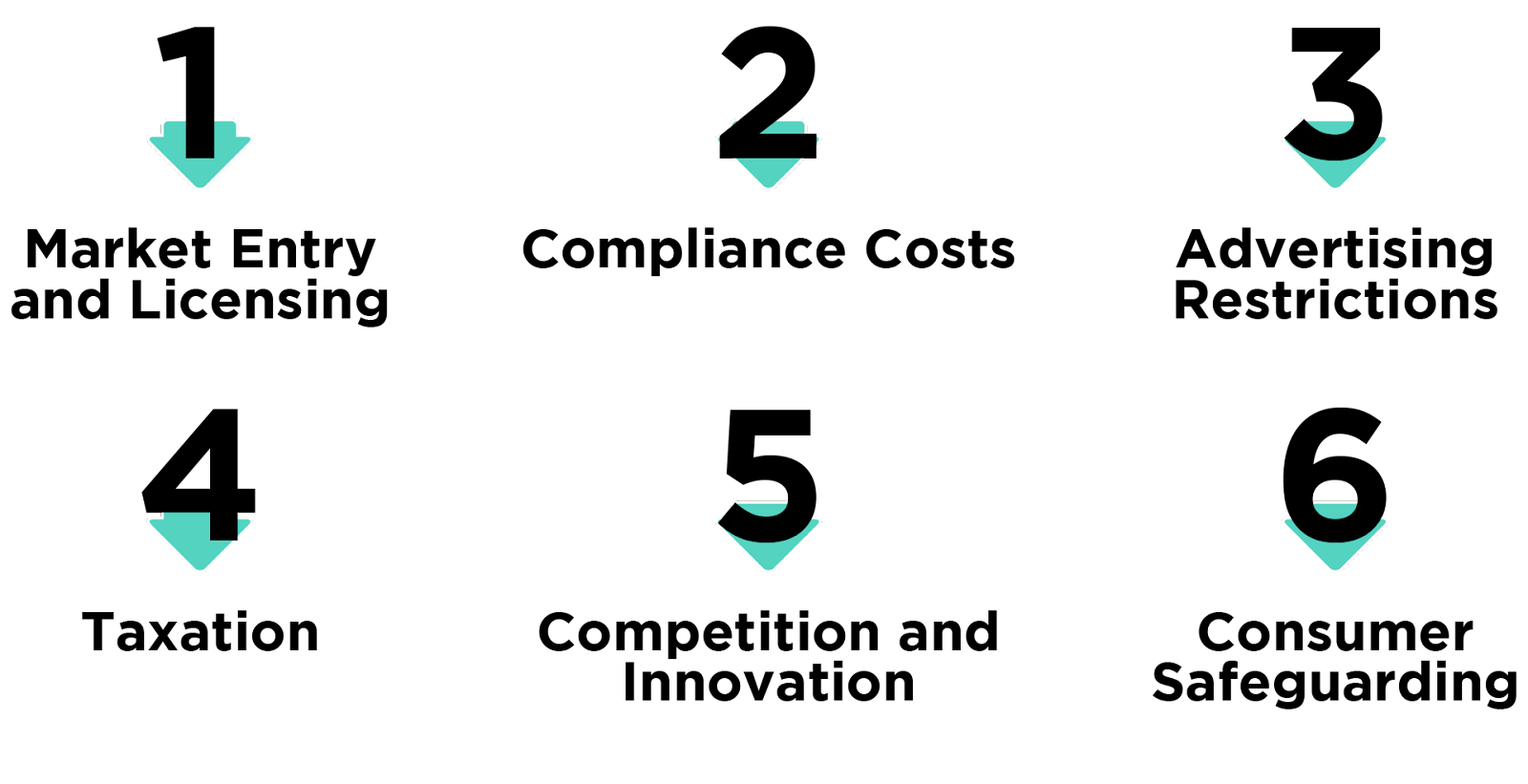 The ever-changing regulatory terrain within the EU carries substantial consequences for both gambling operators and iGaming projects:
Market Entry and Licensing: For operators aspiring to enter fresh markets, they face the challenge of navigating intricate licensing procedures and satisfying diverse regulatory prerequisites in each member state.
Compliance Costs: Ensuring compliance with distinct regulations spanning multiple jurisdictions can be a costly endeavor. Operators are compelled to allocate resources towards legal and regulatory adherence.
Advertising Restrictions: Rigorous advertising rules in particular nations can impact operators' marketing strategies and their efforts to acquire customers.
Taxation: The taxation frameworks prevailing in different member states directly impact operators' bottom lines. Elevated tax rates can erode profit margins significantly.
Competition and Innovation: An environment that encourages openness and competition often spurs innovation, prompting operators to differentiate themselves and attract a broader customer base.
Consumer Safeguarding: Regulations directed at safeguarding consumers can foster a safer and more responsible gambling atmosphere. However, operators may need to make substantial investments in responsible gambling initiatives to adhere to these regulations.
Key Challenges and Prospects Arising from the Shifting Regulatory Environment
The evolving regulatory dynamics within the EU offer a dual spectrum of challenges and opportunities for the gambling sector:
Compliance Complexity: The intricacies of adhering to a multitude of regulations across various member states pose a substantial challenge for operators. Formulating a comprehensive compliance strategy is imperative to navigate this complexity effectively.
Cross-Border Expansion: Opportunities for cross-border expansion exist within the EU, but operators must meticulously evaluate the regulatory framework and consumer preferences in each market to make informed decisions.
Innovation: The imperative to differentiate while complying with regulations can spur innovation within the industry, resulting in novel and enhanced gaming experiences for patrons.
Consumer Trust: Stringent regulations can bolster consumer trust by demonstrating a steadfast commitment to responsible gambling and player protection.
Market Saturation: In heavily regulated markets, competition can be fierce, prompting operators to explore niche markets or inventive product offerings to distinguish themselves.
Operational Efficiency: Operating with efficiency in compliance and regulatory management can confer a competitive edge. Operators that streamline their operations and embrace technological solutions can curtail compliance expenses.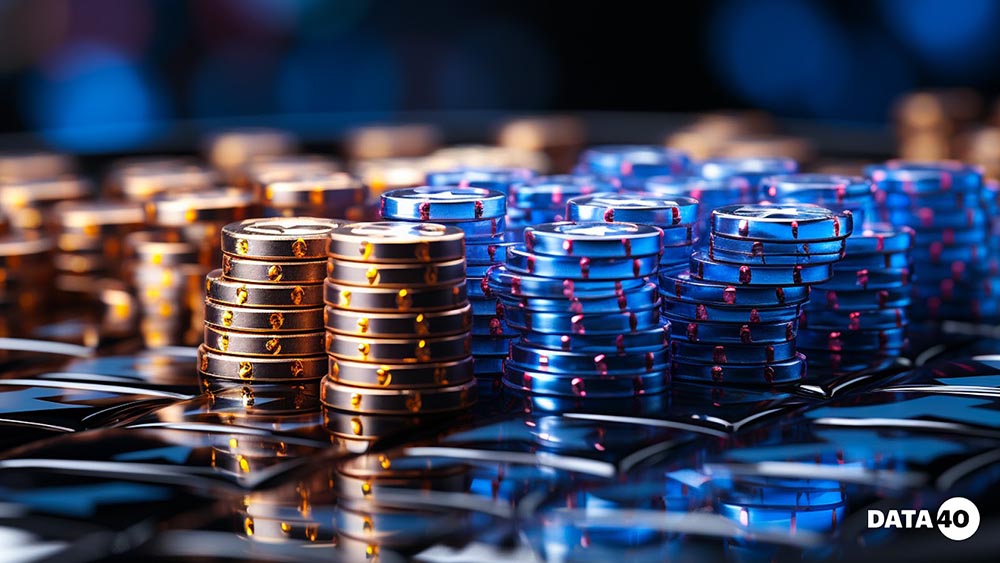 The regulatory landscape within the EU's gambling industry remains intricate and continually evolving. While the EU encourages the free flow of gambling services, member states maintain significant autonomy in shaping their individual regulations. Adaptation to these regulatory shifts necessitates investments in compliance, responsible gambling measures, and innovation. Staying well-informed and agile is paramount for achieving success in the diverse and competitive EU gambling arena in 2023 and beyond.