Constant participants of iGaming events
11 Nov, 2023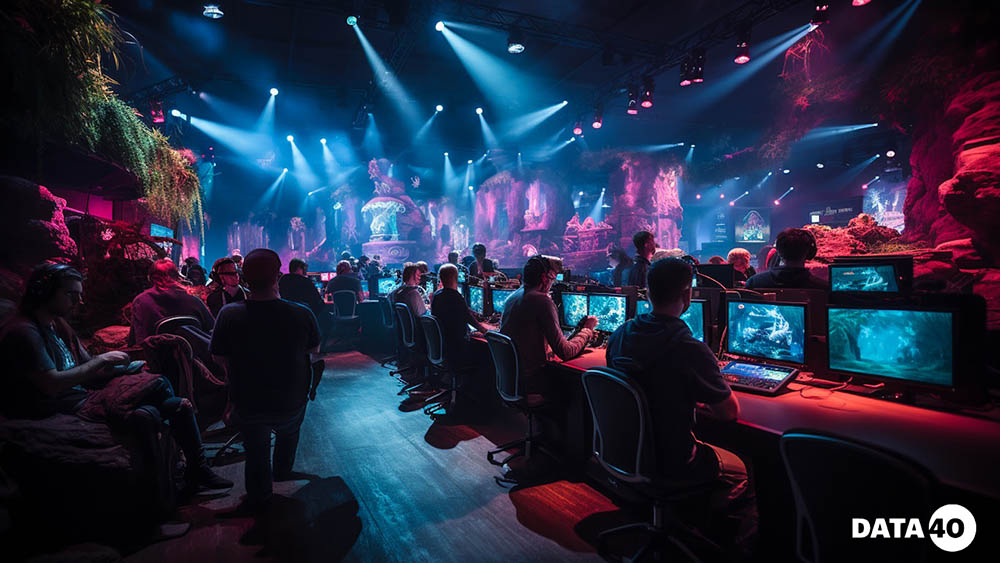 The iGaming industry, characterized by its rapid evolution and technological advancements, has become a global phenomenon. Conferences and events play a pivotal role in bringing together key players, fostering collaboration, and showcasing the latest innovations. Among the recurrent attendees, some industry leaders consistently stand out, making significant contributions to the dynamic landscape of iGaming.

1. Pragmatic Play
Pragmatic Play stands out as a prominent game development company specializing in the creation of diverse online casino games, ranging from slots to bingo and table games. Established in 2015 and headquartered in Malta, Pragmatic Play has garnered recognition for its innovative approach and captivating game offerings, holding licenses in more than 20 jurisdictions worldwide.
Among the standout games in Pragmatic Play's repertoire are:
Sweet Bonanza:

This high-volatility slot game boasts the potential for wins reaching up to 21,175 times your stake. Featuring a free spins mechanic and an all-ways system that eliminates traditional paylines, Sweet Bonanza offers a thrilling and dynamic gaming experience.

Wolf Gold:

With a medium volatility level, Wolf Gold captivates players with its wild wolf symbol, a money respin feature, and the allure of three jackpots. The game, themed around Native American culture, exhibits a visually stunning design, enhancing the overall gaming ambiance.

The Dog House:

This low-volatility slot game introduces players to an endearing world of cute dogs, complemented by features like sticky wilds and free spins. The game's cartoonish style, coupled with a cheerful soundtrack, contributes to a delightful and entertaining gameplay experience.
For those eager to try their luck with Pragmatic Play's offerings, these games are readily available on various online casinos that feature Pragmatic Play's diverse portfolio. Platforms like Stake and Casinomeister provide a venue for enthusiasts to explore and enjoy these engaging titles.
2. Soft2Bet
Soft2Bet is a dynamic company specializing in providing cutting-edge software solutions for online gambling, encompassing both casino and sportsbook platforms. Established in 2016, the company has expanded its footprint across Malta, Cyprus, and Bulgaria, boasting a presence in over 10 regulated markets with a diverse portfolio of more than 20 brands.
Setting itself apart in the competitive iGaming landscape, Soft2Bet introduces several distinctive features:
Motivational Engineering:

At the core of Soft2Bet's offerings is a powerful gamification engine designed to elevate the user experience. This innovative tool not only enhances player engagement but also significantly boosts retention and revenue. Players can enjoy a range of incentives, including rewards, achievements, badges, as well as immersive participation in tournaments, challenges, and quests.

White-label and Turnkey Solutions:

Soft2Bet provides clients with a flexible and customizable platform, allowing them to effortlessly launch their own online gambling brands. This comprehensive solution includes everything from licensing and payment processing to customer support and marketing, streamlining the process for clients with minimal effort and cost.

Variety and Quality of Games:

Soft2Bet stands out for its extensive portfolio, boasting over 8,500 games sourced from a remarkable lineup of more than 120 gaming providers. This collection spans the entire spectrum of online gaming, including slots, live casino, table games, bingo, and virtual sports. Additionally, Soft2Bet showcases its commitment to innovation by developing exclusive games under the brand name BF Games.
With its innovative approach and a commitment to providing comprehensive solutions, Soft2Bet emerges as a key player in the online gambling industry, constantly pushing boundaries and enhancing the overall gaming experience for both operators and players alike.
3. Digitain
Digitain stands out as a seasoned software development company, delivering comprehensive solutions for online casino and sports betting operators. Established in 1999 and headquartered in Yerevan, Armenia, Digitain has evolved into a key player in the industry, offering a diverse range of products and services, including sportsbook, casino, live dealer, esports, virtual sports, and a robust payment gateway.
Key Highlights of Digitain's Offerings:
Sportsbook Excellence:

Digitain's sportsbook software is meticulously crafted to cater to diverse markets and regions. With support for multiple languages, currencies, and odds formats, it provides a versatile solution for operators worldwide. Boasting an extensive offering, Digitain's sportsbook features over 65,000 pre-match events and 40,000 live events monthly, encompassing a staggering 3,000 betting markets.

Casino Aggregator:

Digitain's casino aggregator seamlessly integrates over 7,000 games from a vast array of more than 120 providers. This impressive collection includes popular titles from renowned developers such as Pragmatic Play, Playson, and EGT. To elevate the player experience, Digitain's casino also introduces a variety of bonuses, tournaments, and enticing jackpots.

Flexible and Customizable Platform:

Digitain's platform is designed with flexibility and customization in mind, empowering operators to tailor their products and services according to their unique needs and preferences. This adaptability ensures that operators can create a distinctive and personalized gaming experience for their users.

Security, Reliability, and Scalability:

Recognizing the critical importance of security and reliability in the iGaming industry, Digitain's platform prioritizes these aspects. With 24/7 technical support and regular updates, operators can rest assured that their platform remains secure, reliable, and scalable to meet the demands of a dynamic and ever-evolving market.
Digitain's extensive experience, coupled with its versatile product suite and commitment to excellence, positions it as a reliable and innovative partner for online casino and sports betting operators seeking a sophisticated and tailored solution for their platforms.
4. Sportradar
Sportradar stands as a global sports technology giant, dedicated to providing captivating experiences for both sports enthusiasts and bettors alike. Established in 2001 and headquartered in St. Gallen, Switzerland, Sportradar has solidified its position as a leader in the industry, offering a diverse array of products and services that span the sports technology spectrum.
Key Aspects of Sportradar's Offerings:
Betting and Gaming Solutions:

Sportradar's comprehensive suite of betting and gaming solutions encompasses sportsbook, casino, live dealer, virtual sports, esports, and lottery products. This extensive portfolio not only includes essential components like data, odds, streaming, and content services but also innovative marketing tools and player management solutions, creating a holistic platform for operators.

Integrity Services:

Sportradar is at the forefront of safeguarding sports against integrity threats such as match-fixing and doping. Through partnerships with over 100 sports federations, leagues, and law enforcement agencies, Sportradar's integrity services offer detection, intelligence, education, and prevention services, reinforcing the integrity of sports competitions.

Sports Entertainment:

Sportradar's sports entertainment division is dedicated to crafting engaging and personalized content for sports fans and media platforms. This includes Over-The-Top (OTT) solutions, widgets, social media engagement, and fan engagement solutions. Additionally, data-driven insights and analytics enhance the overall experience for enthusiasts.

Sports Solutions:

Sportradar's suite of sports solutions aims to optimize the performance of sports organizations and athletes both on and off the field. This includes scouting, coaching, video, and health solutions, complemented by data and statistics services. By providing a holistic approach, Sportradar contributes to the advancement of sports at various levels.
Sportradar's expansive portfolio of services and products reflects its commitment to enhancing the sports experience for fans and bettors globally. From betting and gaming solutions to integrity services, sports entertainment, and solutions for optimizing athletic performance, Sportradar continues to play a pivotal role in shaping the landscape of sports technology.
5. Betconstruct
Betconstruct stands as a prominent provider of software solutions for the online betting and gaming industry. Renowned for its diverse offerings, the company delivers a spectrum of products and services, including sportsbook, casino, poker, fantasy sports, virtual sports, and more. Holding licenses from reputable jurisdictions like Curacao, Malta, France, and the UK, Betconstruct showcases its commitment to regulatory compliance.
Key Features of Betconstruct's Offerings:
Extensive Product Portfolio:

Betconstruct's array of products spans sportsbook, casino, poker, fantasy sports, virtual sports, and beyond. This comprehensive suite ensures a versatile and engaging experience for both operators and users.

Global Licensing:

With licenses from multiple jurisdictions, including Curacao, Malta, France, and the UK, Betconstruct adheres to stringent regulatory standards, ensuring a secure and trustworthy platform for online betting and gaming.

Diverse Payment Integration:

Betconstruct boasts over 500 integrated payment methods within its platform, enhancing accessibility and convenience for users. This broad range accommodates various preferences and supports seamless financial transactions.

Multilingual Support:

Recognizing the global nature of the online betting and gaming audience, Betconstruct provides support for more than 15 languages. This inclusivity ensures that users from diverse linguistic backgrounds can comfortably navigate and enjoy their gaming experience.

SpringBME Platform:

Betconstruct's SpringBME platform empowers customers to effortlessly create and manage their own gaming websites. Beyond website management, SpringBME serves as a gateway to other Betconstruct products, tools, and services, streamlining the operational aspects for operators.

Innovative Project – BCverse:

Betconstruct ventures into the metaverse with BCverse, an innovative platform that blends gaming, socializing, and entertainment. This forward-looking project reflects Betconstruct's commitment to staying at the forefront of technological advancements and evolving user preferences.
Betconstruct's prominence in the industry is underscored by its commitment to diversity, regulatory compliance, and innovation. Whether through its extensive product portfolio, global licensing, or cutting-edge projects like BCverse, Betconstruct continues to shape the landscape of online betting and gaming with a focus on user experience and industry-leading solutions.
6. Synot
Synot stands as a conglomerate of companies primarily engaged in the gaming industry, alongside related services and tourism. Founded in 1991 by entrepreneur Ivo Valenta, alongside his father and brother, Synot has evolved into a global entity with a presence in over 40 countries and a workforce of approximately 3,500 individuals.
Synot's primary focus lies in gaming, where it excels in providing cutting-edge technology, games, and solutions, encompassing a comprehensive product suite for both online and land-based entertainment. Beyond gaming, Synot extends its reach into non-profit activities, real estate, tourism, premium vehicle sales, and more.
Key Offerings from Synot:
Games:

Synot is a leading creator and provider of game packs utilized by prominent gaming equipment manufacturers.

Cabinets:

In the realm of gaming equipment, Synot manufactures a diverse range, including video lottery terminals, slot machines, and self-service betting terminals¹.

Jackpots:

Synot distinguishes itself by offering multilevel jackpot systems, enhancing players' gaming experiences with unique features.

iGaming:

Synot provides fully flexible and tailored software solutions for operators venturing into the dynamic world of iGaming.

Operations:

Synot is actively involved in the operation of various online gaming domains, including online casinos, sports betting platforms, lotteries, and a network of modern gaming halls.
Synot's multifaceted approach to the gaming industry positions it as a key player, offering not only cutting-edge technology and games but also a broad spectrum of services that cater to diverse gaming preferences. With its global presence and commitment to innovation, Synot continues to shape the landscape of the gaming and entertainment industry.
7. Zitro
Zitro Games is a specialized company dedicated to the development of video bingo, video slots games, systems, and online gaming. Established in 2007 by Johnny Ortiz, it has since evolved into a global leader in entertainment. Zitro Games is committed to offering players distinctive and innovative experiences, leveraging the most successful and profitable products within the gaming industry.
The company's vision is centered on maintaining its position as the foremost global leader in video bingo and expanding its influence in the video slots segment. Zitro Games aims to achieve this through continuous innovation, differentiation, and a commitment to excellence, ultimately aspiring to become a prominent name in the broader gaming industry.
Key Values and Initiatives of Zitro Games:
Innovation:

Zitro Games places a high value on innovation, consistently pushing the boundaries and revolutionizing classic games in the video bingo sector.

Passion:

The company is driven by a deep passion for gaming, evident in its dedication to creating engaging and exciting experiences for players.

Quality:

Zitro Games upholds a commitment to delivering products of the highest quality, ensuring a premium gaming experience for its audience.

Team Spirit:

Collaboration and team spirit are essential components of Zitro Games' ethos, fostering a culture of cooperation and shared success.

Commitment:

The company is dedicated to its mission and demonstrates a strong sense of commitment to its players, partners, and the gaming community.
As a pioneer in the video bingo revolution, Zitro Games continues to lead the way in transforming and innovating classic games, setting the standard for excellence in the gaming industry.