A few points that players take into account when choosing an online casino
Dec 23, 2022
Casinos are a profitable business. However, there are a lot of rules to follow to stay competitive. At the moment, there are over 1000 online casinos to choose from. Finding the right one is a challenging task. You must consider all variables to ensure that the money you deposit is in good hands and that your winnings will be paid out in full.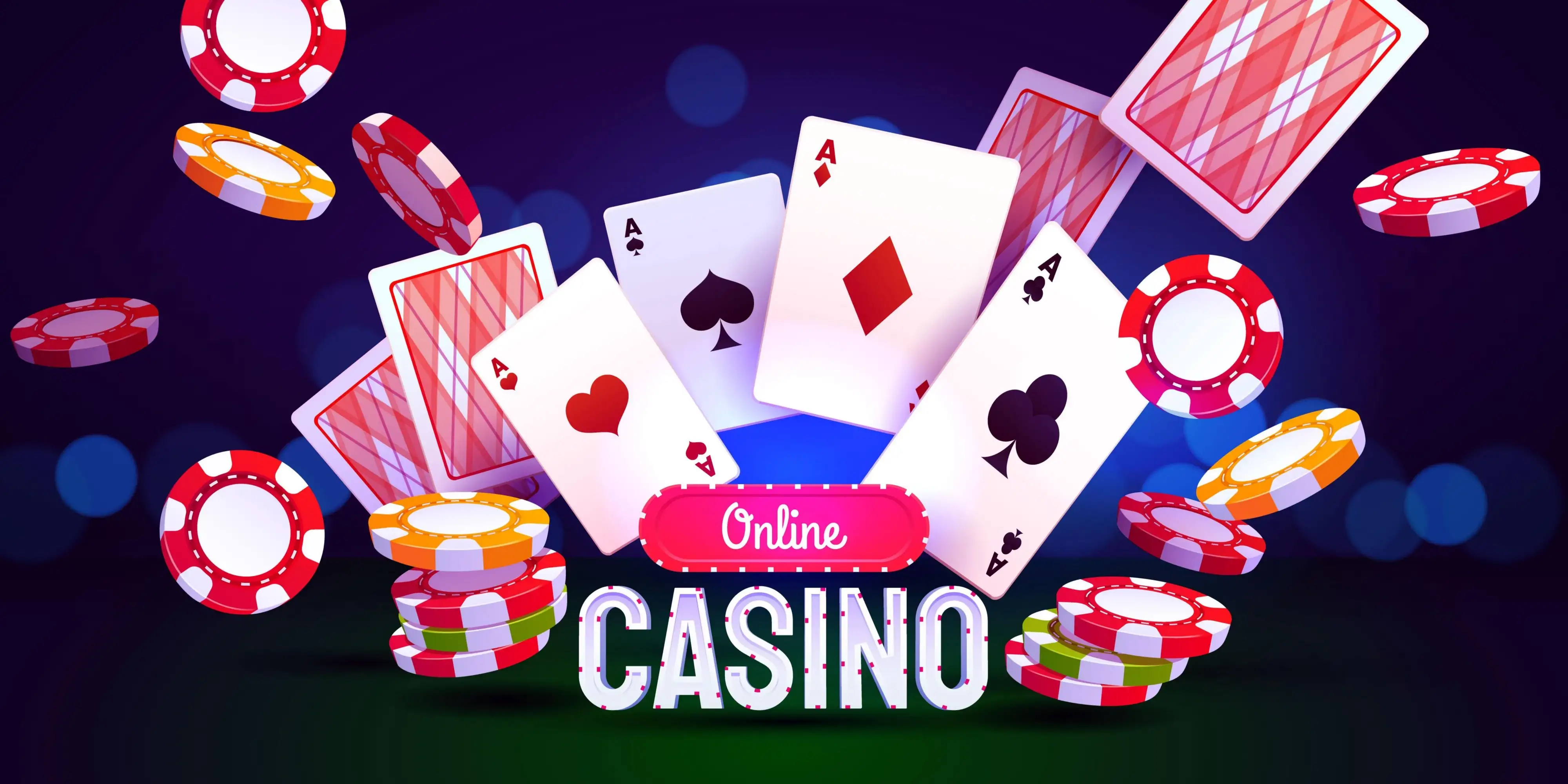 The first things to consider when choosing an online casino are simple. You must find out if it accepts players from your country. Next comes the reputation of the operators. You should find out if there are a lot of complaints about the site or not. You can also choose the site's language, design, customer support availability, etc.
We compiled a dataset from a list of 2638 online casinos. You can find the best online casino using our simple yet beneficial filtering system. And also, earlier, I analyzed the top casinos in several genres, such as betting on horse races and lotteries, the most interesting in my opinion, and the Top 5 projects for 2022.
If you want to dig deeper before you start playing, you should ask yourself the following questions:
1. What countries does it work in?
The first thing to do is to be 100% sure that the casino accepts players from your country. Many countries do not allow some or all online casinos to operate in their territory. It may not apply to all casinos, and some governments may not have the power to restrict gambling establishments from accessing legal havens such as Curaçao. However, more respectable online casinos tend not to accept players from these countries.
Suppose you are a resident of a country that restricts the operation of certain online casinos or all of them within its borders. In that case, the casino may allow you to register and pay, but when it comes to withdrawing winnings, you may have problems. It is because you may be asked for proof of residence in another country, and if you do not have it, you will have problems.
The smartest thing to do is to ask the customer support of a specific online casino if they accept players from the country where you are a resident.
2. Good level of reputation
Knowing if an online casino is trustworthy before you win oversized and need to cash out is difficult. It is this event that determines the accurate picture of operators. There have been many cases of online casinos cheating their players. There is nothing unheard of in this.
Some of the most common types of fraud include:
The casino is unwilling to pay out winnings that are 100% legal.
Their excuse for this might be: "It was a software tweak, and it shouldn't have happened. We can refund 10% of your winnings."
Gambling platforms tell you to wager a certain amount of your winnings before you can cash out.
The casino has set ridiculous withdrawal limits that keep you from cashing out for years.
They delay withdrawals by weeks or months.
The casino uses every other way they can think of
Gambling clubs offer games that have been modified and have a lower theoretical return to the player than advertised.
The casino indicates bonus abuse and is unwilling to pay out your winnings.
That is why you should choose a casino with a good reputation. A casino without complaints does not mean that it is honest. It takes some time for a new casino to fool a person because a big win may take time. The same applies to respectable old casinos. All of them may have a complaint or two when, in fact, they are 100% honest and ethical.
3. Availability of a license
All available online casinos have some license. In other words, they are regulated by the governments of one of the countries in the world. For it to work in a particular area, online gambling must be allowed in the country. The government or jurisdiction may issue licenses. The country (UK, Estonia, Belgium) does this to collect taxes from its citizens who gamble, while the jurisdiction (Gibraltar, Malta, Curacao) allows the casino to operate worldwide.
And on this subject, I reviewed the Top 10 iGaming License Analysis based on the top 400 online casinos.
If you are being abused by a casino unwilling to pay out your winnings, the only thing that can be done is to contact the regulatory body that issued the license. It is the part where the importance of the licensed country/jurisdiction starts to come into play. A respectable regulator usually listens to both regions and, if the player is correct, forces the operator to come forward with him. It may even end up with the casino losing its license. Usually, casinos that have received proper permission tend to resolve all disputes in favor of customers to avoid problems with regulatory authorities.
Some regulators don't even have a contact address or form for you to contact them. For example, Panama, Anjouan, Costa Rica, and Seychelles are good examples of unreliable regulators. If this applies to your casino not being willing to pay you, you have lost the battle.
You may have a chance to get fair in Curacao or Gibraltar-regulated casinos, but this is never 100% guaranteed.
When it comes to Malta, the Isle of Man, or Alderney licensed casinos, you are in a good position because these regulators keep their word, and if you are right, they will get your money.
4. What are the returns compared to your bankroll?
Few consider casino income a sign of trust. Let's look at a casino with a payment that is less than the possible jackpot in an average slot game. Will they have the funds to pay you if they win? Most likely not.
If you manage to win a large amount in a tiny casino, it will significantly disrupt their cash flow, and the desire not to be honest about it will be great. The worst case, of course, is when they have less money in their bank account than you won. Then they will go bankrupt, and you will not have a chance to get your winnings.
There are slot machines that pay off 10,000 times in case of the biggest win. So imagine a scenario where you hit their jackpot with a 100 USD bet. They will have to pay you 1 million dollars. Can a small casino do this? It often happens that it doesn't.
Gaming platforms prefer to expand their slot machines. So they only sometimes do that because the limits are the limits that push out the high rollers. So instead, they set withdrawal limits. Limits that may prevent you from receiving the total amount of winnings for many years.
Therefore, before choosing a casino to play with, make sure that it has the financial capacity to pay you money in case of a big win. Remember to check your withdrawal limits as well. If you win 1 million euros, the withdrawal limit is 1000 euros per month. It will take you almost 100 years to withdraw all your money.
5. Variety of gambling activities
Each of us has a favorite game. And most likely, when choosing a casino, we are looking for this game. Therefore, always check if the games you like are available at the online casino of your choice.
Among the most common gambling games are:
Slots;
Roulette;
Black Jack;
Baccarat;
Poker;
Games with live dealers and many others.
In addition, many gaming platforms today combine a casino and a bookmaker, which appeals to many sports fans.
6. Languages in which the site is available
Casinos usually try to translate their site into many languages. It is done to reach the broadest possible audience. If you find a casino in your language, having a support person who speaks your language is also a big plus.
You can be fluent in English to understand the terms and conditions of bonuses or casino games. Translated casinos make it much easier to understand what is allowed and what is not when it comes to a specific promotion or anything else.
7. Quality of support service
Since online casino conditions vary, you must have the opportunity to request more information about such things. It is where the importance of a professional assistant comes into play.
Generally, the faster the support is, the better. Solving your question or problem in minutes is much better than a few days. That's why we can't stress enough the importance of 24/7 support, ideally in a chat. If the support is email only or a phone that never answers, your alarm calls should start ringing, and it might be better to choose a different site.
8. Bonus programs and conditions for their receipt
Bonuses and promotions are the primary marketing strategy of online casinos to attract and retain players. Power-ups can help keep the player afloat longer when appropriately used while simultaneously making the player's time less spent on their hobby. Some guys can even make a living using only bonuses. These guys are called bonus hunters or scammers, and they are usually customers that the casino doesn't want.
To prevent bonus hunters from abusing promotions, casinos have developed various rules or conditions that you must comply with when using them. If you break them, the casino can rightfully cancel your bonus and confiscate your winnings.
Of course, it's worth taking the time to read all of the terms and conditions of the bonus, so you don't end up in a position you didn't want to be in.
9. Quality of website / mobile application and navigation
User experience and usability are the next big thing. Nobody wants to look for their favorite casino game or wait for a page to load. Gone are when casinos with bad design and user interface ruled.
The bigger the casino, the better the site itself. It is true in most cases, but as with everything, there are some exceptions. Over the past couple of years, a new generation of online casinos has emerged. Online casinos that use user experience and design as a weapon consider this when developing their product. These casinos are not big yet, but they will be. Because innovation has always prevailed, and customers will love something made with their needs in mind.
If the casino looks like crap, then it probably is. Stay away from outdated, slow, or just plain ugly casinos. They probably have a low budget and a weak or non-existent development team. We are not saying that you should 100% judge a casino by its appearance, but this is undoubtedly one of the criteria that must be considered.
10. Is there a mobile version?
People are spending more time with their mobile phones than ever before. It is now a part of our lives, and the same applies to online casinos. A casino without mobile support is practically useless. There is no better way to play at an online casino than on your smartphone, so why not choose a mobile-friendly casino?
11. Deposit and withdrawal of money and the amount of commission
When choosing the right online casino for you, deposit and withdrawal options and any associated fees must be considered. And remember the average withdrawal time. In some severe cases, this can take up to a week.
Different players prefer different payment methods. Some like bank transfers or direct bank links. Some prefer to use online wallets. Since this is very important, we also mention the casino's payment methods in our reviews.
In The End
If you want to create a perfect business, you need to understand the actual requirements of users. You need to take the place of the player and understand what characteristics will matter to him, what guides them when choosing the perfect online casino. If you can properly analyze this data and make changes to your product, it will be much easier for you to grow your customer base.